Development
Governance/Geopolitics
Fallout clear with Pakistan: France declines to upgrade Mirage, subs
Just Earth News | @justearthnews | 21 Nov 2020, 08:44 pm Print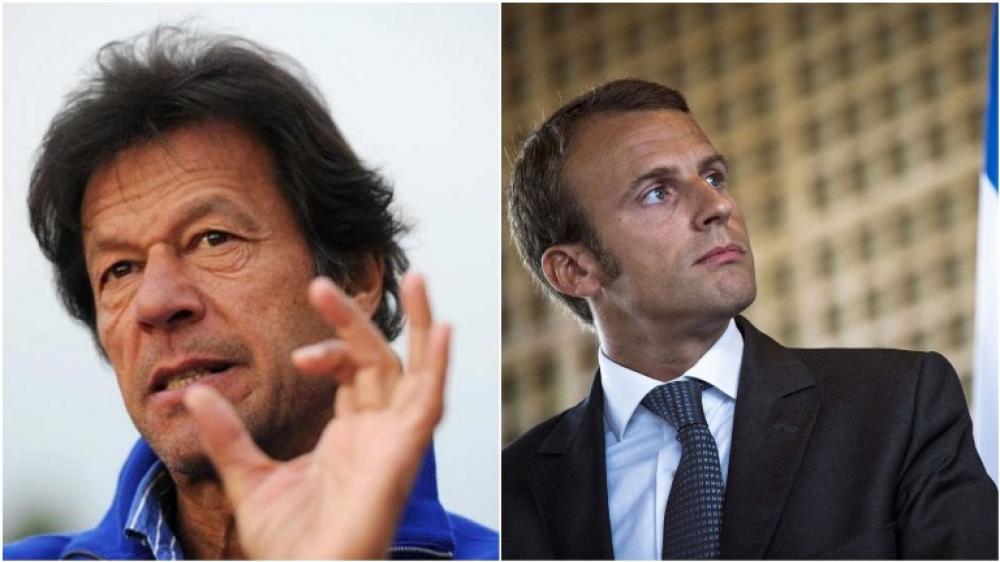 France-Pakistan
Islamabad: Hinting at the direct fallout in the relationship between Pakistan and France over PM Imran Khan's recent criticisms about president Emmanuel Macron, the European nation has decided against helping Pakistan upgrade its fleet of Mirage fighter jets, air defence system and Agosta 90B class submarines.
France has also told Qatar, one of the countries that bought the Rafale fighters, not to allow Pakistan-origin technicians to work with the plane over concerns that they could leak technical information about the fighter to Islamabad as the omni-role jet is the front-line fighter of India.
Pakistan is known to share vital defence data with China in the past, reports Hindustan Times.
Paris has already started putting the asylum requests from Pakistanis under detailed scrutiny in view of the strained ties between the two countries and the stabbing incident outside the former Paris office of the controversial Charlie Hebdo magazine.
In September, Ali Hassan, an 18-year-old of Pakistani origin, stabbed two persons with a meat cleaver outside the magazine's previous office, unaware that the magazine had shifted out. His father, who lives in Pakistan, later told a local news channel that his son had "done a great job" and he is "very happy" about the attack, the newspaper reported.
The French government's decision not to upgrade the Mirage III and Mirage 5 fighter jets could severely impact the Pakistan Air Force which has had about 150 Mirage fighter jets manufactured by the French firm Dassault Aviation. Only half of them, however, are serviceable, the Indian newspaper reported.
Once a poster boy of the all-embracing liberal West, who in elections defeated the far-right, French President Emmanuel Macron is now suddenly an enemy of the Islamic world with the Turkish president even calling him "mentally unwell".
Leaders of several Muslim countries came down heavily on the French President for his efforts to keep his country free from Islamist terror as Macron faces one of the toughest challenges of his Presidency.
"Our challenge is to fight against those who go off the rails in the name of religion … while protecting those who believe in Islam and are full citizens of the republic," Macron said on October 2, hinting at a new law that will be presented in December.
"Islam is a religion which is experiencing a crisis today, all over the world," he had said in his speech while emphasing on the need to free Islam in France from foreign influences as he suggested a move to stop Imams from getting trained abroad and cracking down on religious funding.
He clearly spelt out, as reported in the media, that "associations would have to sign a contract respecting 'the Republic's values' in order to obtain subsidies."
What went on deaf ears was his words on not targetting those who "believe in Islam and are full citizens of our Republic."
A fortnight later, a history teacher, 47-year-old Samuel Paty was beheaded in Paris for showing caricature of Prophet Mohammad during a discussion on free speech.
Macron was essentially targetting this fanaticism from Islamists, but became a target himself, thus exposing the double standards of the Muslim world.
On October 29, another Islamist terror struck France, claiming the lives of three people, incluidng the beheading of one.
A few days ago, prominent Turkish lawmaker Devlet Bahceli hit out against Macron over France's plans to crack down on radical Islam.
"How dare this political schizophrenic [call] to restructure Islam?" Bahceli said at a party meeting, as quoted by state news agency Anadolu.
On October 28, Pakistan's Prime Minister Imran Khan urged leaders of the Muslim countries to collectively confront growing trend of Islamophobia.
"The recent statements at the leadership level and incidents of desecration of the Holy Quran are a reflection of this increasing Islamophobia that is spreading in European countries where sizeable Muslim populations reside," Imran Khan said in a letter posted on his official Twitter account.
Khan said the leaders of the Muslim states should "collectively take the lead in breaking this cycle of hate and extremism, which nurtures violence and even death".
What Khan fails to understand is that while he cries about Islamophobia, extreme harsh treatment is meted out to minorities in his own country.
Macron is unlikely to find a single individual in the Muslim world who will stand by him these days. In fact, a large section of them have already denounced him and cried foul against France while ordering the ban on French goods and products.