Geopolitics
Governance/Geopolitics
Sri Lanka set to balance a proactive India with influential China as Rajapaksha clan strengthens hold
Sudipto Maity | @justearthnews | 05 Sep 2020, 05:49 am Print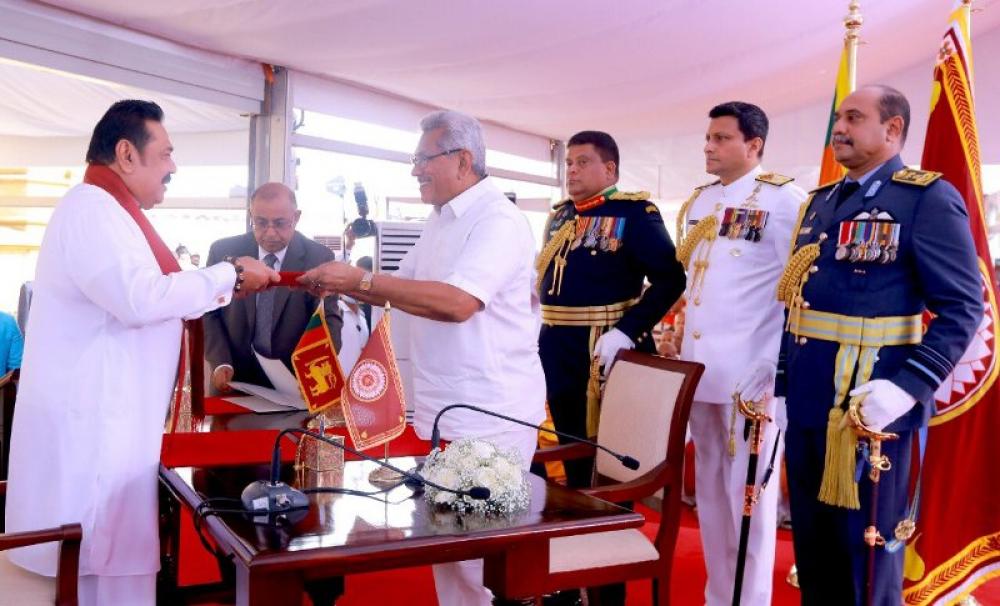 Prime Minister Mahinda (left) with brother and President Gotabaya (right). The brothers set up a family ruling in Sri Lanka after trouncing their opponents in the recently concluded polls. Photo: twitter.com/PresRajapaksa
New Delhi: Once bitten, twice shy Beijing, ahead of the August 5 elections in Sri Lanka, broke its traditional policy of supporting the populist party in the neighbouring state and instead engaged with multiple political teams running for power.
As the Rajapaksha clan won comfortably and strengthened its hold on the island nation, perhaps the Communist Party of China found itself in a comfortable spot. After all, the newly elected Prime Minister, Mahinda Rajapaksha, is known to be pro-Chinese in nature.
However, his younger brother, Gotabaya Rajapaksha, has been careful with his dealings- striking a balance between India and China- ever since he became the President in 2019.
Well, India did not sit idle. It moved with alacrity and Prime Minister Narendra Modi was one of the first leaders to congratulate Rajapaksa.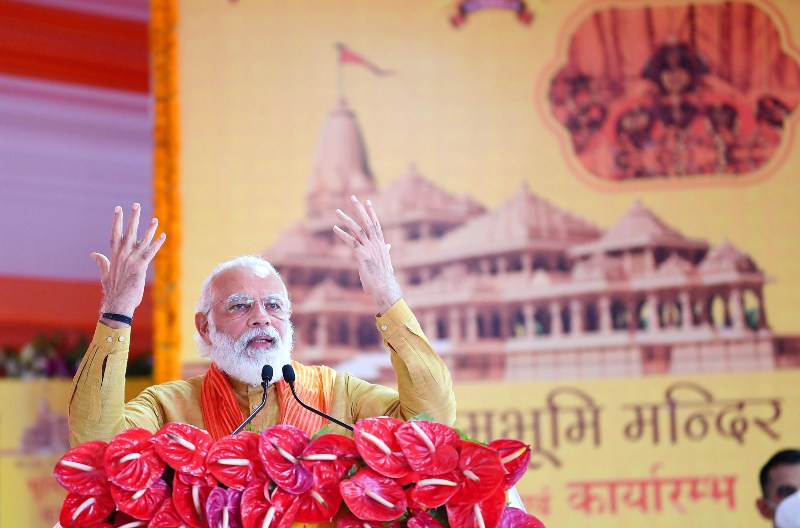 Indian Prime Minister Narendra Modi was the first foreign leader to congratulate Mahinda Rajapaksha on his win. Photo: PIB
Indian envoy to Sri Lanka Gopal Baglay was the first foreign diplomat to meet the newly-elected Prime Minister, according to media reports.
Reports said India also won hearts in Colombo after the Indian naval base in Goa repaired a Sri Lankan air force plane, which had developed a snag.
Srikanth Kondapalli, a professor in Chinese studies at Jawaharlal Nehru University, New Delhi, told Just Earth News, "Relations with China will not come at the cost of India."
Thank you PM @narendramodi for your congratulatory phone call. With the strong support of the people of #SriLanka, I look forward to working with you closely to further enhance the long-standing cooperation between our two countries. Sri Lanka & India are friends & relations. pic.twitter.com/9YPLAQuVlE

— Mahinda Rajapaksa (@PresRajapaksa) August 6, 2020
While Mahinda was quick to acknowledge his Indian counterpart Narendra Modi's phone to congratulate the former on his election victory, Gotabaya had pleaded with the Chinese government to help the country in its fight against the Covid-19 outbreak.
Beijing was quick to release a loan of USD 500 million, thus bolstering its popularity and influence in Sri Lanka.
The Nikkei Asian Review quoted a seasoned Sri Lankan diplomat as saying that China is the only country who possesses the funds to help Sri Lanka during such emergencies.
"Beijing was prompt because it knows which political players it is closer to in Sri Lanka -- the Rajapaksas," the diplomat said.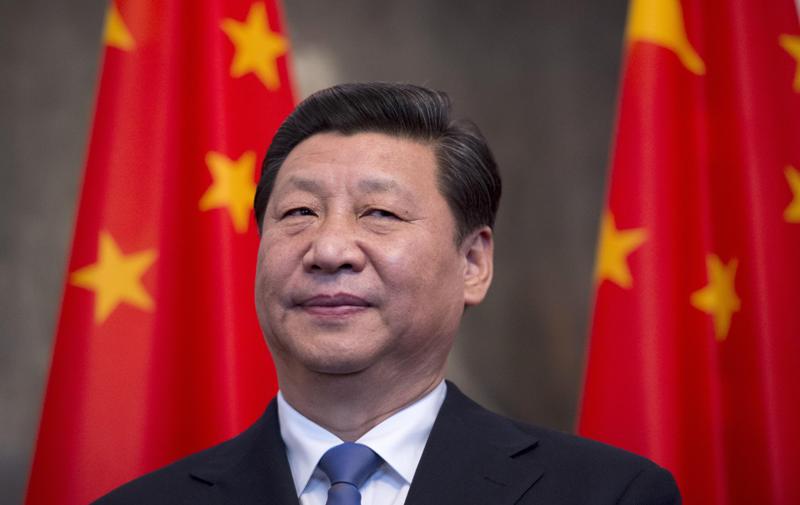 Xi Jinping-led CCP broke its traditional one party support and engaged multiple political teams ahead of elections in Sri Lanka. Photo: Wallpaper
The coronavirus pandemic also proved to be a perfect ploy for China as the Communist regime hosted a video conference with leaders of major political parties to cultivate bipartisan bonds.
The virtual meeting- conducted under the guise of discussing Covid-19 situation in Sri Lanka- took place in June and was headed by Song Tao, minister of the international department of the Chinese Communist Party's Central Committee.
Luo Chong, a spokesperson of the Chinese embassy in Colombo, said these meetings were part of a goodwill gesture.
"The International Department of the Communist Party of China conducted several joint-video conferences with different parties in Sri Lanka, Nepal, [the] Philippines, Indonesia and Arab counties, which is a common practice, especially under the current COVID-19 situation," he told the Nikkei Asian Review.
Speaking about the CCP's diplomacy, Patrick Mendis, a visiting professor of global affairs at Taiwan-based National Chengchi University, said the leadership is quick to learn from past mistakes and act.
"It has remarkable agility to change as China learns from its past mistakes in Sri Lanka," he was quoted as saying by Nikkei Asian Review.
Now, it supports not only political parties but influential Buddhist leaders, as China realizes the power of the Buddhist clergy in domestic politics," he added.
Sri Lanka's China leaning policies may hurt India in the future as Beijing aims for a headstart in its quest to gain an advantage in the Indian Ocean and keep New Delhi on its toes.
"India does not expect Sri Lanka to dilute its ties with China but at the same time hope that no step based on the huge electoral mandate is initiated to undermine Delhi's security interests," an Indo-Lankan observer told The Economic Times.
China's ruthless past
Sri Lanka on the other hand will do well to remember that not all Chinese investment has gone down well with the island nation. Lessons from Pakistan pertaining to the China-Pakistan Economic Corridor (CPEC) should deter Colombo from being too dependent on the Chinese.
At least three other Asian countries- Pakistan, Myanmar and Nepal, have fallen victim to China's schemes over the years.
According to a December 2019 report, Pakistan was forced to comply with directives from Beijing and appoint a senior Army official to streamline decision-making in the China-Pakistan Economic Corridor (CPEC), an important part of the BRI.
Not just pressurising the nation, in a manner of blatant bullying, China said no to financing the construction itself, leaving the cash-strapped Pakistan high and dry.
Sri Lanka too has been a victim of Beijing's ruthlessness. In 2017, the nation was forced to hand over the Hambantota port to China on lease for 99 years after the then government failed to repay the loans it had taken to build the port.
China eyes Indian Ocean
Was it just a coincidence? Or part of a careful planning from Beijing to take control over the port?
Gaining control over the port certainly will mean Beijing gaining a fair amount of advantage over Delhi, especially when it looks to enter the Indian Ocean.
The Chinese Navy is rapidly pursuing global capabilities. A key area of future operations may be the Indian Ocean," read a Forbes report.
"Chinese submarines in particular could have a strategic impact if they were roaming those waters. From China's standpoint this would protect vital sea lanes that will be vulnerable in any war. Naturally many of the world's navies would be concerned if this were the case.
"Chief among them is the Indian Navy, which currently has the largest submarine fleet in the South Asia region.
"But much of the attention is on the South China Sea, where Beijing has made extensive territorial claims. The Indian Ocean theater seems less of a focus, at least in the public's eye. For India, however, the threat seems very real. Chinese submarines have paid port calls in Pakistan and Sri Lanka in recent years," the report added.
Advantage China?
While China is almost ready to help Sri Lanka with funds, the Communist regime accounts for 10 percent of Sri Lanka's growing external debt of USD 55 billion, against an economy of USD 88 billion.
India on the other hand has done well with the restoration of the Thiruketheeswaram temple, construction of the Jaffna Cultural Centre and restoration of railway lines.
Rajapaksha's acknowledgement of Modi's tweet too shows that there has been a shift in tone from 2015.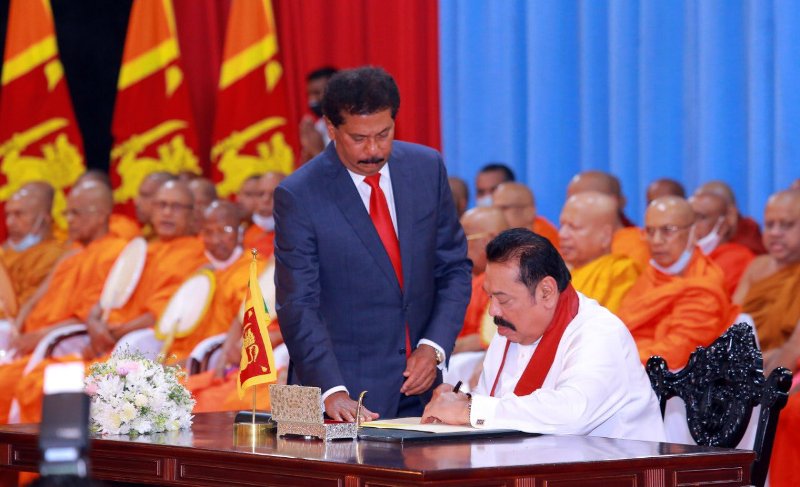 Rajapaksha's Sri Lanka Podujana Party (SLPP) won 145 seats in the 225-member Parliament. Photo: twitter.com/PresRajapaksa
After a shocking loss five years ago, Rajapaksha has accused India of meddling in elections, thus preventing Mahinda from a third presidential term. However, the two countries have mended ties since the horrifying Easter bombings, that left over 200 dead.
However, that might not be enough for New Delhi, as experts reckon.
"Ten years ago, there was no China. Now China's influence is increasing," Kondapalli said who sees the win of Rajapaksha as gain for China.
"Sri Lanka is now balancing India. Fifteen years ago, India was not balanced, it had a much higher stake," the expert added.
But under Modi and a foreign minister like career diplomat Jaishankar in New Delhi, India's foreign policy can be a game changer if the success of India in Maldives is any indication.