Development
Governance/Geopolitics
US-Australia reaffirm commitment to Quad consultation with India, Japan; target China over Uyghur-Hong Kong issues
Just Earth News | @justearthnews | 01 Aug 2020 Print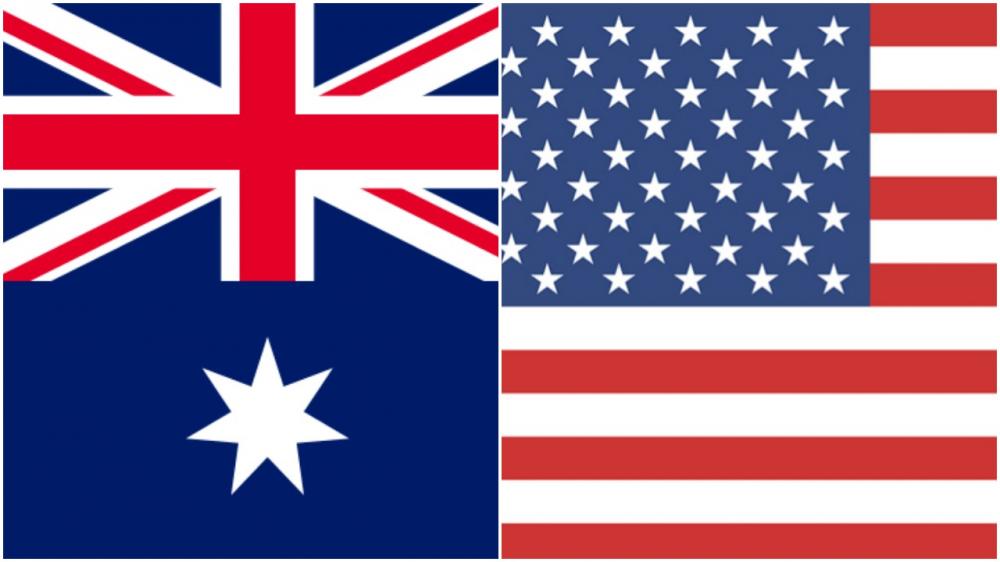 Washington: The United States and Australia have reaffirmed their commitment to trilateral dialogues with Japan and Quad consultations with Japan and India.
A joint press statement released on the occasion of the 30th Australia-United States Ministerial Consultations (AUSMIN) 2020 said: "The Secretaries and Ministers look forward to further ministerial meetings in these fora. They reaffirmed their strong support for ASEAN, ASEAN-led regional architecture, and ASEAN's Outlook on the Indo-Pacific, and applauded Vietnam, as current ASEAN Chair, for its leadership of ASEAN in combatting the COVID-19 pandemic."
"They underscored the role of the East Asia Summit as the region's premier leaders-led forum for addressing political and security challenges," the statement said.
"They welcomed and acknowledged the role of APEC, as the premier economic forum in the region, in strengthening the region's resilience to future economic shocks and addressing health-related threats, particularly infectious diseases, to trade and investment in the region," the statement said.
US Secretary of State Mike Pompeo and Secretary of Defense Mark Esper hosted Australian Minister for Foreign Affairs Marise Payne and Minister for Defence Linda Reynolds on July 28 in Washington for the 30th Australia-United States Ministerial Consultations (AUSMIN 2020).
The Secretaries and Ministers of the two countries noted that both the United States and Australia are taking steps to suspend their respective extradition treaties with Hong Kong as a result of the China's actions and announced mechanisms to admit Hong Kong residents to our countries.
"They also reiterated their support for the people of Hong Kong to be able to elect Legislative Council representatives via a genuinely free and fair election, which is credible and peaceful, on September 6," read the statement.
Uyghur-Taiwan issues discussed:
The United States and Australia expressed deep concern over China's campaign of repression of Uyghurs and members of other minority groups in Xinjiang, including mass detentions, forced labor, pervasive surveillance, restrictions on freedom of religion, and reports of forced abortions and involuntary birth control.
The Secretaries and Ministers re-affirmed Taiwan's important role in the Indo-Pacific region as well as their intent to maintain strong unofficial ties with Taiwan and to support Taiwan's membership in international organizations where statehood is not a prerequisite.
"Where statehood is a prerequisite for membership, both sides support Taiwan's meaningful participation as an observer or guest," the statement said.
The United States and Australia highlighted that recent events only strengthened their resolve to support Taiwan.
They also committed to enhancing donor coordination with Taiwan, with a focus on development assistance to Pacific Island countries.
The Secretaries and Ministers of the two countries expressed serious concerns over recent coercive and destabilizing actions across the Indo-Pacific.
In line with the 2016 decision of the Arbitral Tribunal, they affirmed that Beijing's maritime claims are not valid under international law.
Specifically, they affirmed that China cannot assert maritime claims in the South China Sea based on the "nine-dash line," "historic rights," or entire South China Sea island groups, which are incompatible with the United Nations Convention on the Law of the Sea (UNCLOS).
They also expressed their support for the rights of claimants to lawfully exploit offshore resources, including in relation to long-standing oil and gas projects as well as fisheries in the South China Sea, free from harassment and coercion.