Geopolitics
Governance/Geopolitics
Former M16 head Robert John Sawers targets China, WHO over COVID-19 outbreak
Just Earth News | @justearthnews | 16 Apr 2020, 04:48 am Print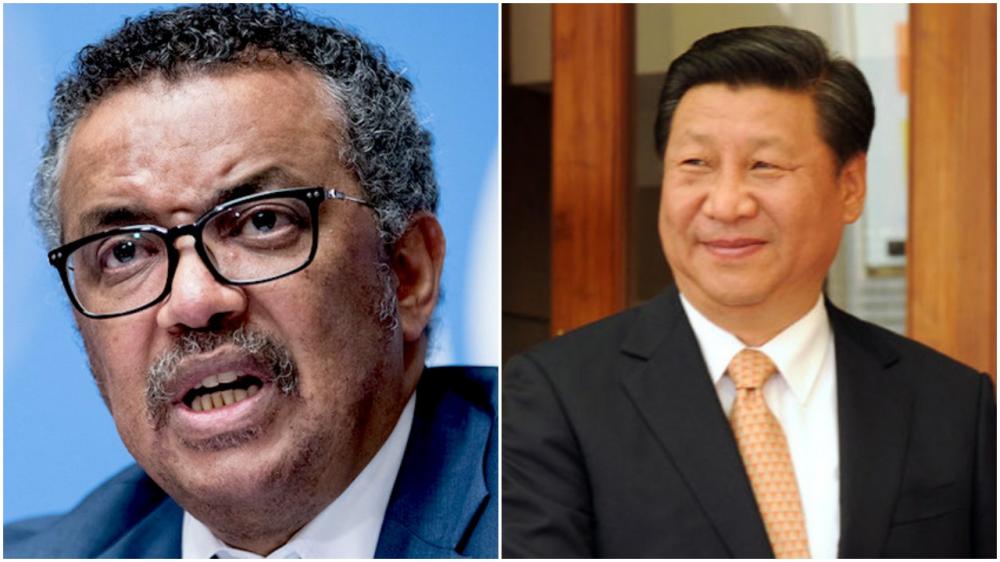 London: The former head of the United Kingdom's foreign intelligence service has targeted China and the World Health Organization over the COVID-19 outbreak and said both should bear responsibility for a flawed response to the disease that has now reached nearly all corners of the globe.
Sir Robert John Sawers, who was chief of the Secret Intelligence Service, or MI6, from 2009 through 2014, told BBC Radio that the Chinese Communist Party is "evading" its responsibility for the COVID-19 outbreak that has also hit the UK.
Sawers said WHO has "serious questions to answer."
Sawers had once served as British permanent representative to the United Nations from 2007 through 2009.
"There is deep anger in America at what they see as having been inflicted on us all by China, and China is evading a good deal of responsibility for the origin of the virus and for failing to deal with it originally, initially," Sawers told BBC Radio as quoted by Washington Examiner.
"It's going to be a complicated, complex set of issues we're going to have to deal with, and the world will not be the same after the virus as it was before," he said.
The ex-top MI6 leader argued, "It would be better to hold China responsible for those issues rather than the World Health Organization" because the WHO is "only as good as its member states."
He also pointed to the growth of China's influence in the United Nations since its increase in power.
Sawers said, "That doesn't excuse the head of the WHO for failing to stand up for the facts and the data and making the right demands of the Chinese."
"The WHO has got serious questions to answer about its performance," he said, even as he acknowledged any "anger should be directed toward China rather than the WHO."
The COVID-19 disease is believed to have originated from China and now it has spread across the globe.
Recently, President Donald Trump announced that he has instructed his administration to stop US funding for the World Health Organization (WHO), which he accused of grossly mismanaging and covering up the spread of the novel coronavirus (COVID-19).
"Today, I am instructing my administration to halt funding for the World Health Organization while a review is conducted to assess the World Health Organization's role in severely mismanaging and covering up the spread of the coronavirus," Trump said at a daily White House briefing on Tuesday evening.
Trump noted that the United States contributes to the WHO $400-500 million annually.