Development
Governance/Geopolitics
Kim Jong-un bats for Singapore meeting, meets Moon Jae-in
Just Earth News | @justearthnews | 27 May 2018 Print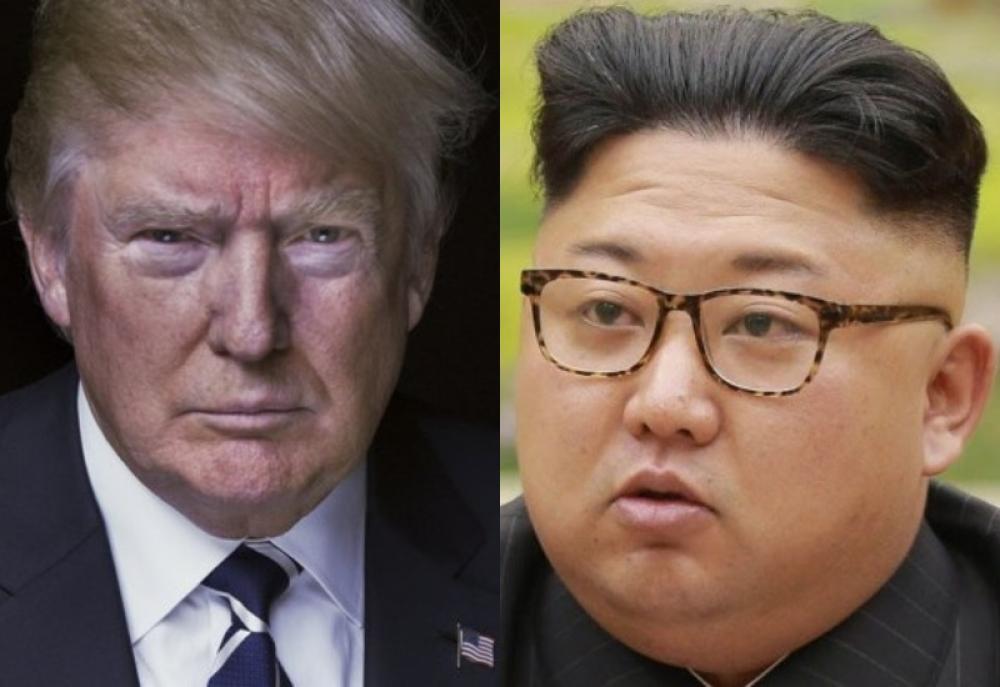 Pyongyang: With North Korea's state media confirming that its leader Kim Jong-un's "fixed will" is to hold a summit with US President Donald Trump in Singapore amid fears of its cancellation after the US president's tweet to call it off, it can be safely said that the North Korean leader has evolved as a politician.
From the hot headed trigger happy dictator a year ago, Kim has learned the art of diplomacy, a trait visible in all his recent dealings, especially the way he has handled the soaring tensions between the US and his country, ahead of the historic meeting with American President Donald Trump.
While Trump has found it difficult to keep pace with the rest of the world and has ended up pulling the US out of a number of important accords, Kim has slowly gathered his wits and is vying for a spot in mainstream world politics.
He has agreed to denuclearise North Korea; whether he will do it or not is a debate for the future, but, Kim has played a masterstroke.
Even a year ago threats like blowing up the US and striking it using inter-continental ballistic missiles were Kim's pet slogans, words which he seldom uses now. Kim wants to meet Trump. He's up for the Singapore meet.
To keep his end of the bargain, the reclusive leader even arranged a surprise meeting with South Korean President Moon Jae-in, who, much like his North Korean counterpart, wants the meeting to go ahead as planned.
Speaking to media following their meeting, Moon said that Kim wants the meeting to take place on June 12.
Kim also told Moon about his commitment to a complete denuclearisation of the Korean peninsula.
Last week, Donald Trump shocked the world after he announced via Twitter that he had called off the meeting.
Justifying his decision, Trump had stated 'open hostility' from North Korea as a reason for him to call it off.
However, on Friday, he said that the proposed meeting could go as planned following hours of 'productive talk' with Pyongyang.
The Libya model
Braving a fragile diplomatic relationship in 2017, both the USA and North Korea were slowly getting things back on track, when US Vice President Mike Pence made a blunder of equating North Korea with Libya.
In his interview with Fox News, Pence said that Kim and his men could end up like Muhammar Gaddaffi, the late Libyan dictator.
Gaddafi shook hands with Western powers in 2003, to allow the latter to come to his nation and dismantle his nuclear programme, in exchange of lenient sanctions.
He was killed eight years later by the same allies-backed rebels.

Reacting to Pence, an angry and shocked North Korean Vice Foreign Minister and longtime nuclear negotiator, Choe Son Hui, said: "As a person involved in the US affairs, I cannot suppress my surprise at such ignorant and stupid remarks gushing out from the mouth of the US vice-president."
We could surmise more than enough what a political dummy he is as he is trying to compare the DPRK, a nuclear weapon state, to Libya that had simply installed a few items of equipment and fiddled around with them.
"Soon after the White House National Security Adviser Bolton made the reckless remarks, Vice-President Pence has again spat out nonsense that the DPRK would follow in Libya's footstep.
"It is to be underlined, however, that in order not to follow in Libya's footstep, we paid a heavy price to build up our powerful and reliable strength that can defend ourselves and safeguard peace and security in the Korean peninsula and the region," she added.
This prompted Trump to call off the meeting as he stated in a open letter to Kim Jong-un: "I felt a wonderful dialogue was building up between you and me, and ultimately, it is only the dialogue that matters. Some day, I look very much forward to meeting you."
Calling it a sad moment in history and a lost opportunity for North Korea, the US President has urged Kim Jong-un to write or call if the latter changes his mind about the meeting.
"If you change your mind having to do with this most important summit, please do not hesitate to call me or write. The world, and North Korea in particular, has lost a great opportunity for latest peace and great prosperity and wealth. This missed opportunity is a truly sad moment in history," he said.
However, keeping in mind the latest developments, sans any further twist, the meeting is likely to take place as planned.