Geopolitics
Governance/Geopolitics
Modi's 'no baggage' informal meeting with Jinping earns him brownie points from Chinese media
Just Earth News | @justearthnews | 28 Apr 2018, 06:30 am Print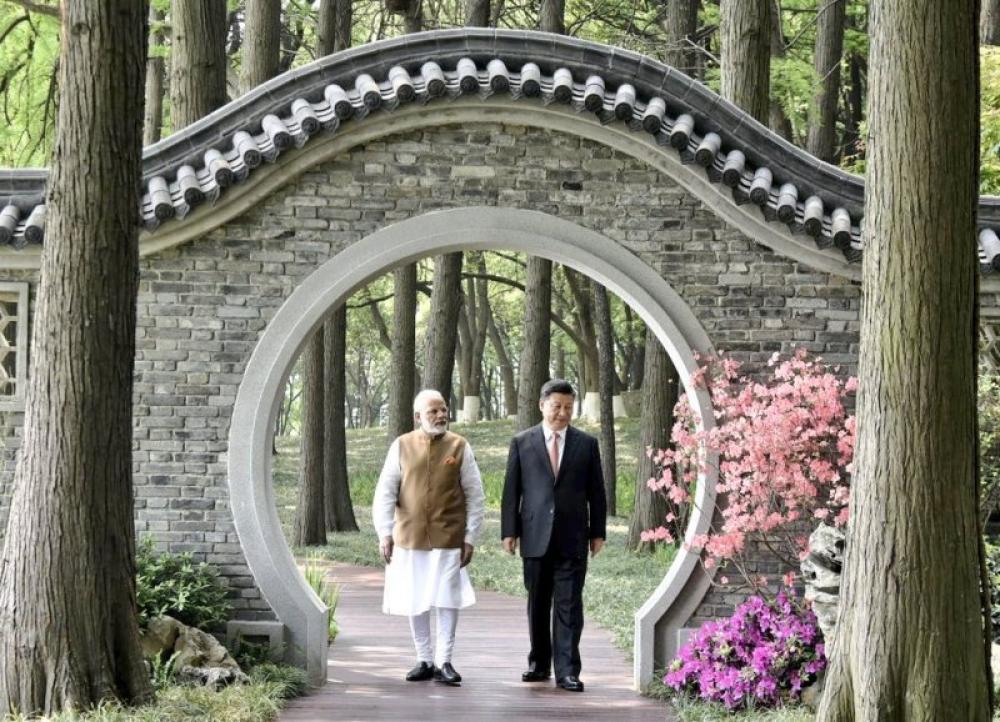 Beijing: In a rare instance of praise, the Chinese media have said that Indian Prime Minister Narendra Modi's recent informal meeting with Xi Jinping reflected their deepened mutual chemistry.
The meeting between the respective leaders of South Asia's two most important nations have been very well received by media outlets in the Chinese mainland.
According to the state sponsored Global Times, such a meet was the need of the hour.
The paper, which has been critical of Mr Modi and his policies in the recent past, wrote: "Conflicts between China and India have kept accumulating, which exposed the fragility of Sino-Indian relations and prompted both sides to recognize that confrontation between China and India does not fit their interests."
In an opinion piece, China Daily argue that the best part of Modi's visit has been its 'no baggage' facet.
"The beauty of the informal summit is that it comes with no baggage, only expectations. It is free of the usual diplomatic frills, somewhat beyond the global media limelight," it said.
The outlet also reminded New Delhi about the Dokalam standoff last year and the implications such a situation could have on the diplomacy of two nations.
"The border incident last summer was just one example of what mutual suspicion could lead to, reminding both sides of the disruptive potential of distrust. Yet neither Beijing nor New Delhi calls the other an enemy, which means both expect bilateral ties to improve," it said.
As Mr Modi's visit entered the second day, reports and images from the first day suggested that a little, yet significant developments between the two nations have taken place.
"Both China and India have a glorious history and culture, and the cultures of both countries have lots of connections and the two countries should expand communication and be dedicated to the revitalization of Oriental civilization," Xi was quoted as saying by People's Daily, the official newspaper of the Chinese Communist Party.
As per reports, Mr. Modi has also invited Mr. Xi to visit New Delhi for more informal talks.

Image: twitter.com/MEAIndia