Taste of America, Indian style
Trans World Features (TWF) 09 Jul 2015, 06:26 am Print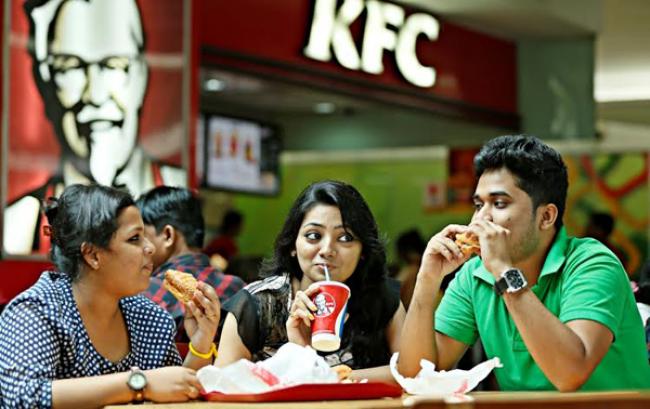 KFC, part of the Yum brand that also owns Pizza Hut and Taco Bell, is now a global brand which grew from a small chicken restaurant started by Colonel Harland Sanders more than70 years ago. As its popularity soars in India, it is evident that the urban class of the country are loving the American taste with an Oriental twist. Tala Habbal in USA and Toorssa Banerjee in India report
To the average Indian, the U.S. state of Kentucky is known for one thing – Kentucky Fried Chicken.
It's a taste of America, much like hot dogs, hamburgers and apple pie.
And it's part of Yum! Brands, the umbrella company covering three of the most iconic fast-food franchises – KFC, Pizza Hut and Taco Bell.
Headquartered in Louisville, Ky. – a five- to six-hour drive from Chicago – it grew from a small chicken restaurant started by Colonel Harland Sanders more than70 years ago. Its soaring popularity in India is rooted in a move toward a more Westernized culture that especially appeals to young, middle class consumers.
"I'm a chicken lover so I prefer to come to KFC all the time because of the quality they provide," says Indian Engineering student Souvik Banerjee, 23, from Bengal Institute of Technology, in the eastern city of Kolkata."And I like the spicier [options] they give with an American flavor, so I get the touch of KFC favor too."
Yum! has been in India since the early 1990s, and has boldly expanded into larger cities throughout the country– with a total of 395 restaurants today, up from 128 in 2010.Many are located in crowded city markets, airports and shopping malls. They are among more than 15,000 outlets in over 150 countries worldwide.
KFC India Division President Niren Chaudhary says KFC is "the fastest growing quick-service restaurant brand in India."
A new way to dine
India is known for colorfully exotic food that consumes much of the day to prepare, while fast food is the culinary reflection of the fast-paced, consumerist society the nation is now embracing.
Restaurants, traditionally used for formal celebrations, are increasingly becoming hangouts for young, working, middle-class Indians with money to splurge. KFC statistics show that nearly two-thirds of Indians – or roughly 845 million people, more than twice the U.S. population – eat out at least once a week.
"One thing that could draw our attention is that people are eating out more frequently," says Professor Abhirup Sakar of the Economic Research Unit at the Indian Statistical Institute. "Say 30 years ago, you invite someone [over], and you would fix a meal at home. But not so much at present."
Many consumers in search of a quick, tasty, and relatively inexpensive meal are venturing out to KFC, which is considered one of the trendiest restaurants in India, drawing affluent people who want to be seen, Sakar says.
Changing food trends in India reflect a general globalization of the culture.
Increased exposure to international cuisine through the media and frequent travel encourages people to take part in the ever-growing food trend and to imitate what is trendy in television, movies and other parts of pop culture.
KFC is particularly attractive to the young because of its contemporary look, unique menu, and ability to combine two very distinct worlds into one taste palate.
"It's like having American food with a KFC twist to it; it tickles your taste buds, and that's why people keep coming back, " says Soumi Paul Chowdhury, 22, a masters student at the Rabindra Bharati University in Kolkata. "You cannot have it once and be satisfied."
Niren Chaudhary says in a press conference some months ago that he's capitalizing on such sentiments with a "brand-building strategy focused on providing exceptional customer service, localized menu offerings, a skilled yet diverse workforce" and a wide presence in big cities.
India is one of the largest consumer markets in the world, and many of those consumers fall into a highly sought-after demographic. Nearly 65 percent of the population is under the age of 35, and about 600 million are under the age of 30.
"I believe this [is] a dream opportunity," Chaudhary says of potential growth in India. "We've reached a point of inflection and [are]beginning to accelerate."
Catering to the Culture
One challenge for KFC has been to stay true to its products yet still create a menu that appeals to a wide consumer base in India. After all, Col. Sanders' famous Kentucky Fried Chicken recipe was originally created with 11 herbs and spices to replicate U.S. Southern comfort food.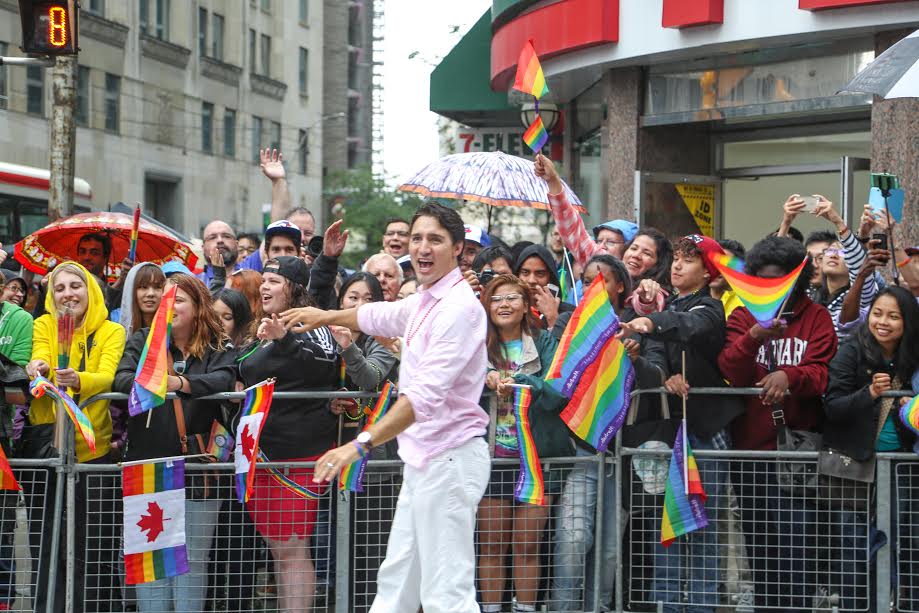 When expanding abroad, the company adapted to other cultures, creating very taste-specific menus for local customers.
It is estimated that half the Indian population is vegetarian, according to the Food and Agricultural Association of the United Nations. The other half also lives a vegetarian lifestyle for about 90 days in the year – on the weekends.
"Our ambition is big. We want KFC to be a brand that offers craveable food and beverage to anyone at anytime," Chaudhary says.
In response, the company has established new "layers" – as Chaudhary calls them – based on the consumers' longing to include rice and vegetarian offerings on its menu.
The new campaign launched by KFC India is called "So Veg, So Good," and it touts menu options that are 100 percent vegetarian. It has proven to be one of the most successful campaigns of 2014 in India, according to Yum!
"Maybe the name is related to something like chicken, but the same flavors are available, so our vegetarian friends can come and have vegetarian food that they provide, and it actually caters to our taste," said Banerjee.
Offerings include the Veg Twister, Veg Strips and the top-selling Veg Rockin' Burger.
"Items like rice bowls and Paneer Zinger, you don't get in the U.S. It is specifically made for the Indian crowd, and that's why I think KFC is more convenient than other choices," says S. P. Chowdhury, an Indian consumer.
Including rice in dishes is especially important, since the staple has been an integral part of Indian meals for over 3,000 years.
"[Rice] can be a game changer because it strengthens the concept of 'home-meal replacement in the country," Chaudhary says.
At the same time, it gives consumers the convenience of a quick, ready-made meal – something long prized in the United States, with its "on-the-go" lifestyle.
"I go there because they have the best gravy, and they're always coming up with new products," says Zach Dillender, 20, junior broadcast journalism student at the University of Kentucky. "It's fast and convenient, and they give you an abundance of chicken."
The same is true for Indian consumer S. P. Chowdhury, who says, "KFC is a convenient option for youngsters like us because no other food joint – American food joint – …has provided so many options in terms of food items …with an Indian touch."
Indian consumers also appreciate the prices at KFC, and how much they get for those prices. Dishes live up to American standards of portion sizes, which is particularly appealing to the younger population.
"It's like, if you want to grab a quick bite, you can [at] anytime, come to KFC," S.P. Chowdhury says. "…grab a snack and eat till your heart's content."
Street food alternative
KFC provides a modern twist on a centuries-long tradition of inexpensive but flavorful street food.
In recent years, street food has been the subject of heavy criticism centering around hygiene control. Since Indian health officials devote most of their time and resources to enforcing regulations in restaurants, they tend to put street food regulations on the back burner, leaving vendors to depend on themselves for food-safety – which is minimal.
As people become more educated about food hygiene, Indian consumers are slowly moving away from food kiosks and turning to cleaner options such as international fast-food restaurants like KFC –where safe food handling is a serious matter and health regulations are strictly enforced.
KFC wanted to create safe, localized food that resembled – in taste, look and price –traditional Indian street food, but with higher quality produce and higher hygiene standards. Consumers and experts say fast food comes with the added benefit of being a sign of social success.
Company officials and consumers expect all this will continue; India is already becoming one of the fastest-growing fast food markets in the world. A report from the National Restaurant Association of India estimates the fast food industry will grow at a rate of 35-40 percent annually.
And food historians predict that vegetarian options will continue to play a major role, since they are expected to remain important to urban, health-conscious consumers.
Overall, India is expected to surge ahead of the U.S. and China to become the largest consumer population in the world by 2030,Chaudhary said, adding that the majority will fall into KFC's under-30 target population.
Realizing this, the company has set an ambitious goal: 2,000 Yum! restaurants in India by 2020, in small towns as well as big cities. Yum! is considering a $100 million investment in India within the next few years.
Over the long term, Chaudhary says, the company's India Division "has a long runway of exciting opportunities and endless possibilities to grow."
SIDEBAR
The KFC Man
By Tala Habbal
Harland Sanders is the man behind Kentucky Fried Chicken – the "poster boy" of the iconic brand, with his face plastered on every KFC chicken bucket and billboard.
But most people know little or nothing about the man behind the red and white logo.
His story could be described as one of rags-to-riches. His passion for cooking started as a young farm boy, when he baked his first loaf of bread – for his mother – at age five. No one could have guessed that he would grow up to turn his passion into a multimillion-dollar business.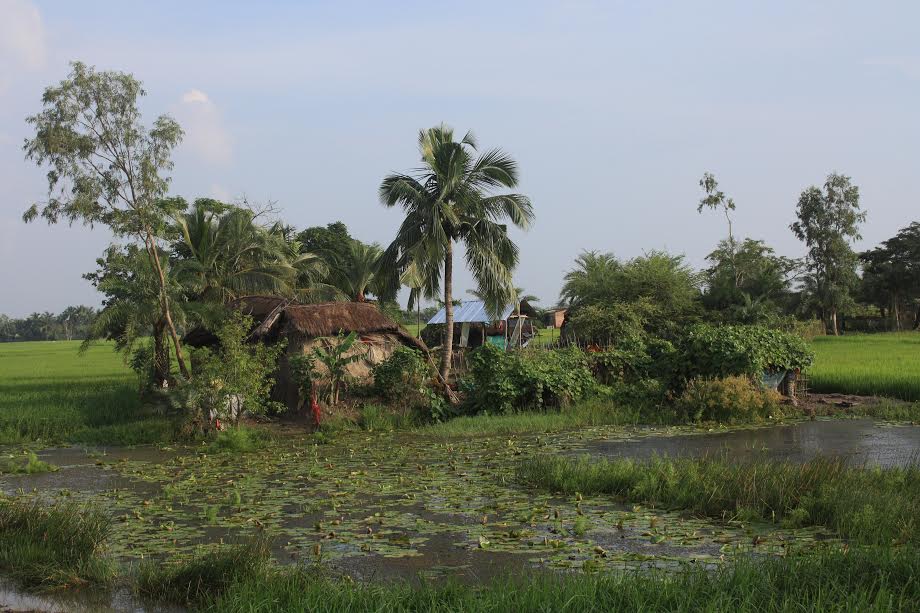 The Autobiography of the Original Celebrity Chef was written by Sanders in 1966, but was only discovered in 2011 and published in 2012. His book talks about his life and the food he cooked, ate and served.
When Sanders married his first wife, she knew nothing about cooking. He decided to take matters into his own hands and teach her how to cook simple, country-styled food he had learned growing up. And so he began trying out new recipes on his family.
In 1930, the then-40-year-old Sanders ran his first restaurant in a small room at the front of a gas station in Corbin, Kentucky. He began cooking for hungry travelers who stopped in for gas. That is where the idea of "home meal replacement" came to fruition.
"When I started serving meals, I didn't have enough money to buy a rug. I wheeled out our old family dining room table and six chairs," he said in his book.
"Millionaires and truck drivers ate off that same table. They were all the same to me. They were just people who wanted a good meal."
Originally, Sanders' restaurant wasn't even called KFC. In fact, at the very beginning, chicken wasn't even on the menu because it took too much time to prepare. It wasn't until two years after he opened his restaurant in Corbin that he started experimenting with chicken.
"I believe fried chicken is North America's Hospitality Dish…I don't care whether it's a king, a preacher, or a potentate who comes to see you, if you give him good fried chicken with mashed potatoes, chicken cracklin' gravy, and hot biscuits and vegetables, you're giving him the best the American table can offer."
Soon after, he was loaned money to buy a space for his new restaurant. As Sanders' grew in popularity, around 1935, Governor Ruby Laffoon made him a Kentucky Colonel in appreciation to the contributions he made to the state's cuisine.
After business picked up, he invested in a pressure cooker and began testing out different spices. He hadn't quite discovered his famous "Original recipe" just yet, but it was in the works.
A year later, in 1940, the Original Recipe was born; with 11 different herbs and spices mixed into the flour. By trial and error, he had "finally arrived at what [he] felt was the perfect blend to supplement the fragrance of [his] chicken."
For years, Col. Sanders kept his Kentucky Fried Chicken recipe in his head. But today, the recipe is locked away in a safe in Louisville, Ky., where only a handful of people know the secret multi-million dollar recipe.
Sanders sold his very first KFC franchise in 1952 to a man named Peter Harman. That's where the first bucket of chicken with the now-very-recognizable logo was launched.
Whenever he sold a franchise, he went into the man's kitchen and taught him and his staff how to fry chicken his way. He carried his pressure cooker, flour and seasoning in his car, everywhere he went.
By the time the Colonel paid off all of his debt, he had gone bankrupt. He then decided to travel the country to sell his Secret Recipe to restaurants.
His family never knew they were poor, he said in his autobiography. If they ever needed anything, he said, he told them they could help themselves to the cash register.
By 1964, KFC had more than 600 franchises in the U.S., Canada and the very first overseas outlet, in England. Sanders eventually sold his business for $2 million to the then-future governor of Kentucky, John Y. Brown, and he remained the company spokesman.
Col. Sanders had a big heart. He would promote Kentucky Fried Chicken for his franchisees with nothing in return and visit orphanages to feed tubs of ice cream to the young kids there. During the Great Depression, when families didn't have money for doctors, he would do anything within his capabilities to help them. He would take sheets right off his bed and give them away if someone needed them.
Sanders felt he could relate to them because he, too, had gone broke during the Depression.
A few years after he sold his company, there were 6,000 KFC restaurants worldwide with sales of more than $2 billion.KFC didn't grow in popularity until Col. Sanders was in his retirement years.
"Starting out all over again at 66 didn't scare me," he said in his book. "I'd been in rags before. I'd been just as low and hungry as a body could be, and it didn't bother me to think I'd hit the bottom again. I must admit that I never thought the project I began so late in my life would be as big as it did."
Image caption:
1. In Louisville, Kentucky, one can visit the Harland Sanders Museum and pose with the wax sculpture of the man behind the finger licking chicken recipe.
2. Youngsters in India love KFC chicken dishes (_T9A5351.JPG)
3. A KFC outlet from outside in USA (IMAG1428-2.jpg)
Images: Avishek Mitra and Tala Habbal