New UN agency projects to boost farming practices, improve farm animal health
Just Earth News | @JustEarthNews | 30 Dec 2017, 05:36 am Print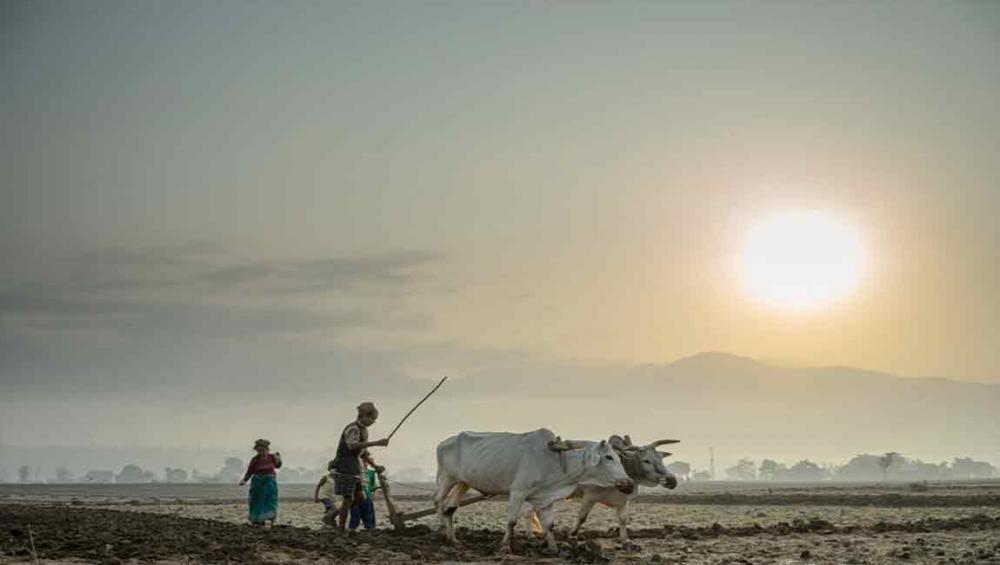 New York, Dec 30(Just Earth News): People around the world, especially poor farmers in developing Asian countries, will benefit through the use of nuclear techniques in combatting diseases affecting farm animals and improve water management practices, the United Nations atomic energy agency has said.
"Improved farming practices, healthier animals and – ultimately – increased food security will be the outcomes," the International Atomic Energy Agency (IAEA) said Thursday.
Supported by a $600,000 grant by the Organization of Petroleum Exporting Countries (OPEC) Fund for International Development (OFID), the IAEA initiative aims to contribute to strengthen the implementation of Sustainable Development Goal 2 on ending hunger, achieving food security and improving nutrition, and promoting sustainable agriculture.
Producing more rice
About two-thirds of the grant will be used to help rice farmers better cope with the effects of climate change in Bangladesh, Cambodia, Lao People's Democratic Republic, and Nepal.
Countries in Asia – which produce 90 per cent of the world's rice – have seen fluctuating yields in recent years due to rising temperatures that bring new plant diseases and insect pests, extreme floods and droughts as well as a rise in sea levels leading to increased soil salinity and lower soil fertility in coastal areas.
"By using nuclear and isotopic techniques, scientists can help farmers improve water management practices and optimize the use of fertilizer for best yields at the lowest cost," said the UN agency.
The increased productivity from these improved practices is expected to lead to higher volumes of high-quality, affordable rice, increasing the food security of the rural population in target countries. The improved technologies will also help reduce greenhouse gas emissions from rice production.
Fighting animal diseases
The other part of the funds will go towards the application of nuclear-related techniques for the diagnosis of foot-and-mouth disease and other fast-spreading highly contagious diseases impacting cattle in Cambodia, Lao People's Democratic Republic, Myanmar and Viet Nam.
"Early and rapid detection of animal pathogen is key to halting the spread of the diseases," said IAEA, adding that while conventional methods can detect the viruses, they take a long time and cannot determine their behaviour or genetic character – which is required for a rapid response.
Under the grant, the IAEA, in cooperation with the UN Food and Agriculture Organization (FAO), will train veterinarians from the four countries in the diagnosis and control of the diseases.