Variety
Art & Culture / Entertainment
DC Comics announce new Superman character will be bisexual
Just Earth News | @justearthnews | 11 Oct 2021, 09:45 pm Print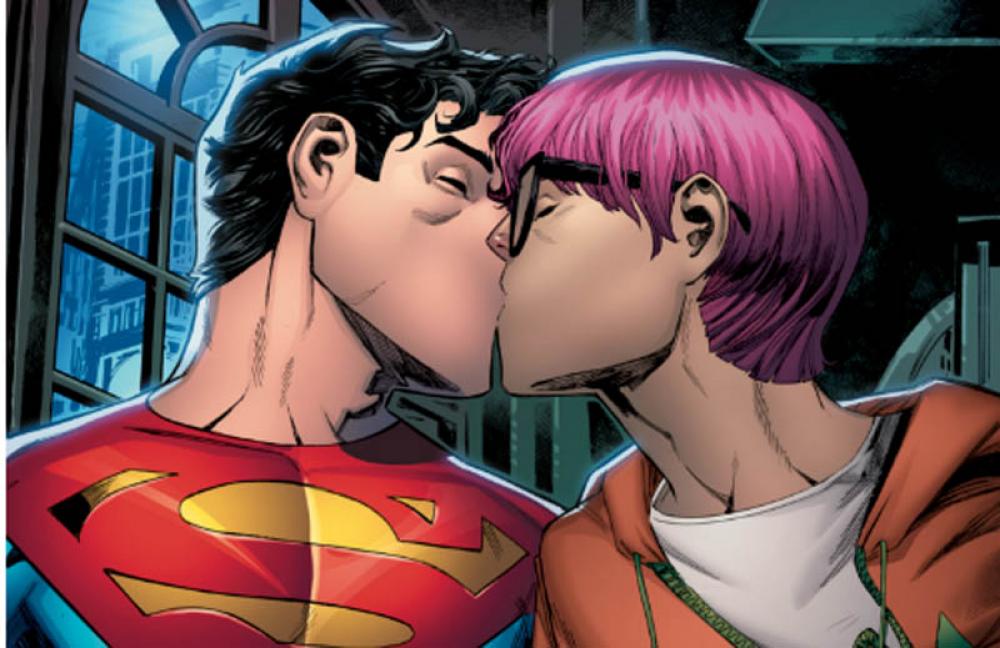 Superman Bisexual
DC Comics on Monday announced that the latest Superman, the iconic superhero character, will be bisexual.
The new comic book on the superhero will be released next month.
The new Superman is Jon Kent.
He is the son of Clark Kent and Lois Lane.
Just like his father before him, Jon Kent has fallen for a reporter, DC Comics said in a statement.
"After initially striking up a friendship with reporter Jay Nakamura, he and Jon become romantically involved in the pages of SUPERMAN: SON OF KAL-EL #5 from writer Tom Taylor (DARK KNIGHTS OF STEEL) and artist John Timms (HARLEY QUINN). Following a scene where Superman mentally and physically burns out from trying to save everyone that he can, Jay is there to care for the Man of Steel," read the statement.
The publisher made the announcement on Superman on National Coming Out Day, an annual LGBT awareness day started in the US.
Images shared by DC showed, Jon and Jay kissing each other.
"I've always said everyone needs heroes and everyone deserves to see themselves in their heroes and I'm very grateful DC and Warner Bros. share this idea," said writer Tom Taylor in the statement.
"Superman's symbol has always stood for hope, for truth and for justice. Today, that symbol represents something more. Today, more people can see themselves in the most powerful superhero in comics," Taylor said.
To his surprise, before he could pitch the idea of Jon being bisexual, he was told that DC Comics was already mulling the idea.
"There's been a real shift over the last few years - ten years ago, five years ago this would have been more difficult, but I think things have shifted in a really welcome way," Taylor told BBC.
He told the British media that, despite backlash from "trolls" on social media, reaction to the storyline has been overwhelmingly positive.
"We have people saying they read this news today and burst into tears - people saying they never thought in their life that they would be able to see themselves in Superman... literally the most powerful superhero in comics," recalled Taylor.