Qatari LGBTQ activist invites David Beckham to sign petition to decriminalize homosexuality
JEN | @justearthnews | 20 Jun 2022, 06:53 am Print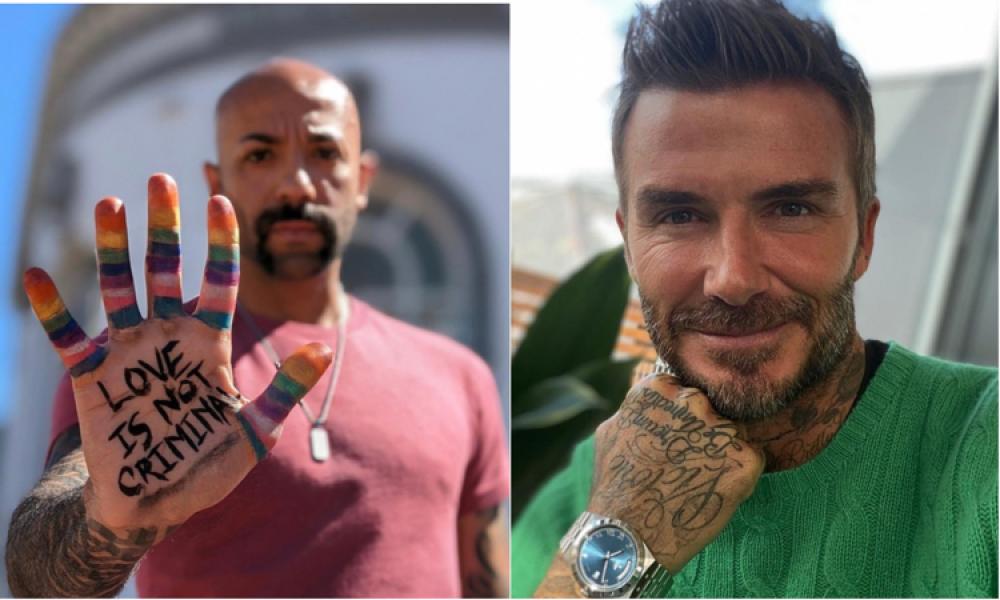 LGBTQ Rights
San Francisco/JEN: Dr Nas Mohammed, 35, a LGBTQ activist, has invited football icon and host of FIFA 2022 David Beckham to sign a petition that supports legalization of homosexuality in Qatar.
When asked by British gay lifestyle magazine Attitude whether he's open to an audience with Beckham, Nas said, "Yes. Absolutely. He has a massive platform. He can take this petition and say: 'I agree with it. I believe LGBT rights are human rights everywhere."
Qatar is among the 70 nations that considers it illegal to have consensual same sex relations, according to the International Lesbian, Gay, Bisexual, Trans and Intersex Association.
Gay sex is currently punishable by death in the gulf state.
Commemorating the Pride Month, the Qatari activist said, "I pledge to represent LGBT Qataris and defend love."
Dr Nas, who is currently residing in San Francisco, US, became the first Qatari to have come out as gay during his last month BBC interview, according to media reports.
He has collaborated with AllOut to begin an international petition which wants FIFA to stand for decriminalizing of LGBTQ laws for people visting and also for the ones living in Qatar, as per media reports.
To put pressure on FIFA, he said, "Every country that has a team that they're sending to Qatar needs to petition their own government to petition FIFA.
"FIFA is the one with the power right now to tell Qatar: decriminalise homosexuality. And that LGBTQ rights are human rights, or else - they're the gatekeeper right now," as per an attitude report.