Rights
Human Rights/Free Speech/Media
Yemen: UN expert warns of deliberate starvation of civilians
12 Aug 2015, 06:07 am Print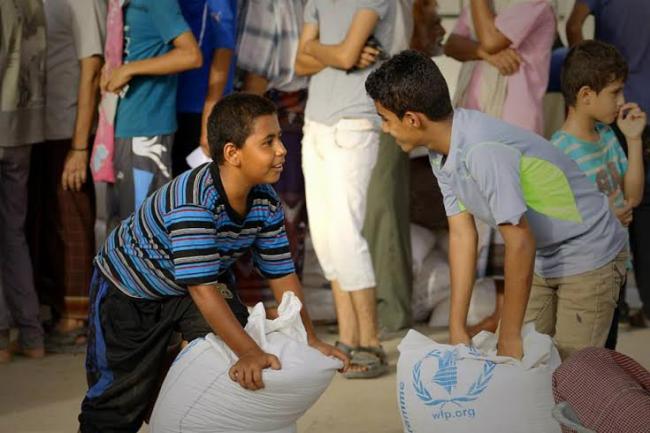 New York, Aug 12 (JEN): As Yemen plunges deeper into conflict, which has left millions in need of humanitarian aid and wrecked healthcare systems, the country now finds itself in the midst of a major food crisis, a United Nations expert said on Tuesday as she expressed concern over possibly deliberate starvation of civilians.
"As the conflict continues to escalate, over 12.9 million people in Yemen are now surviving without adequate access to basic food supplies, including six million who are deemed severely food insecure," warned Hilal Elver, the UN Special Rapporteur on the right to food, in a press release issued earlier on Tuesday morning.

The situation facing children in the country is particularly alarming, she stressed, with reports suggesting that 850,000 of them face acute malnutrition – a figure that is expected to rise to 1.2 million over the coming weeks, if the conflict persists as its present level.

Sieges in a number of governorates, including Aden, Al Dhali, Lahj and Taiz, have been preventing staple food items, such as wheat, from reaching the civilian population, while airstrikes have reportedly targeted local markets and trucks laden with food items.

"The deliberate starvation of civilians in both international and internal armed conflict may constitute a war crime, and could also constitute a crime against humanity in the event of deliberate denial of food and also the deprivation of food sources or supplies," Elver continued.
She said, "The right to food does not cease in times of conflict, indeed it becomes more crucial as a result of the acute vulnerabilities in which individuals find themselves."

The UN expert explained that in a country that relies on imports for 80 per cent of its food intake, current restrictions have resulted in steep price hikes, which, combined with increases in the price of diesel by some 47 per cent, are having a "devastating impact" on food security.

In addition, she said that both "an immediate and unconditional" humanitarian pause in hostilities and a boost in relief funding would be needed to prevent "a deepening national catastrophe in Yemen."

"I call on the international community to do everything possible to provide on an emergency basis the necessary funding as well as essential aid," concluded Ms. Elver.

According to the latest data released by the UN Office for the Coordination of Humanitarian Affairs (OCHA), the ongoing conflict in Yemen has taken a heavy toll on civilians, more than 1,895 of whom have been killed by fighting since March.
Half of the population does not have enough food to feed their families, while more than 15 million people are deprived of access to basic healthcare.

The health system in Yemen is indeed continuing to suffer, leaving civilians without access to critical, life-saving health care, World health Organization (WHO) Representative Tarik Jašarevic explained during a press briefing in Geneva.

"Almost 23 per cent of all health facilities in Yemen are currently non-functional or partially functional as a direct result of on-going violence, and additional facilities continue to close down week by week," he said.

While WHO had asked for $151 million to meet the health needs of internally displaced people until the end of 2015, it had received so far $23 million, resulting in a funding gap of 85 per cent.

"Without the funds, many critical healthcare services would be forced to shut down," warned Jašarevic.

So far, he added, WHO had supported the Ministry of Health of Yemen and partners with over 181 tonnes of medicines and medical supplies for more than three million people, including trauma care, non-communicable diseases and laboratory and blood banks.

Photo: WFP/Ammar Bamatraf