Rights
Human Rights/Free Speech/Media
Several Taiwanese NGOs extend support to Uyghurs and their demand for independence
Just Earth News | @justearthnews | 16 Nov 2022, 11:24 am Print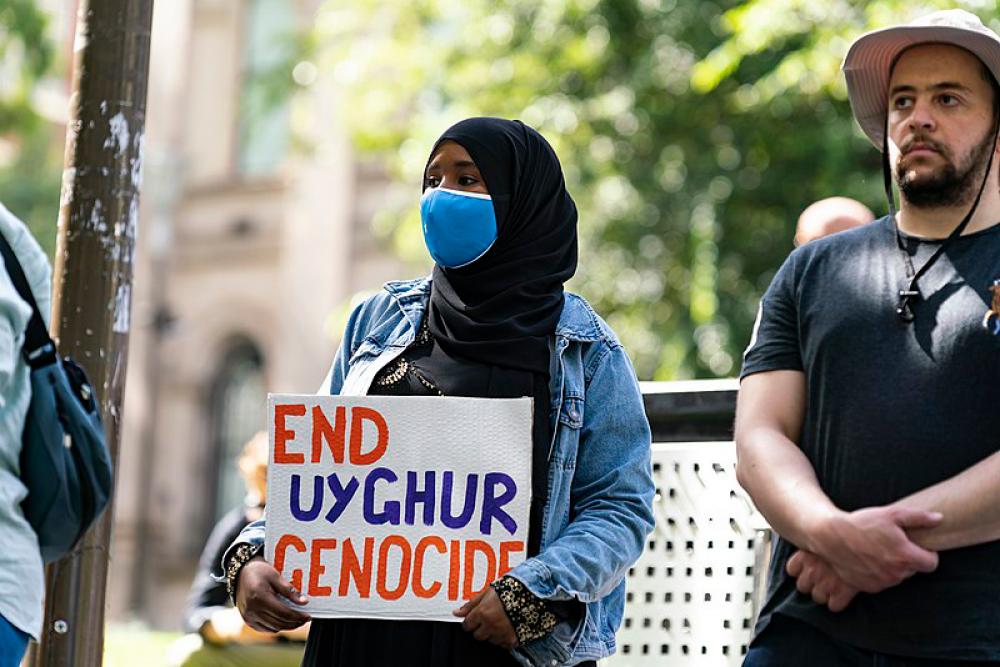 Uyghur
Representational image by Matt Hrkac via Wikimedia Commons
Taipei: Several Taiwanese NGOs recently extended support to Uyghurs' struggle to build a sovereign nation and called others to take a stand against China's oppression of the minority group.
"As human rights workers in Taiwan, the least we can do is speak out for the Uyghurs on the anniversary of the establishment of the East Turkestan Republics," Shih Yi-Hsiang, secretary-general of the Taiwan Association for Human Rights, at an event in Taipei to mark that milestone, told Focus Taiwan.
Uyghurs in China's Xinjiang region have been struggling for decades to establish an independent East Turkestan.
They succeeded in setting up two short-lived East Turkistan Republics, on Nov. 12, 1933 and 1944, respectively, before they were brought under the control of the Chinese Communist Party (CCP) in 1949.
At Saturday's event outside Taiwan's Legislative Yuan, Ho Chao-tung, president of the Taiwan East Turkestan Association, said the Uyghurs have been deprived of even the most basic human rights ever since they lost their sovereignty during the 1949 invasion of East Turkistan by the Chinese People's Liberation Army, reports Focus Taiwan.
The CCP's repressive rule of the Uyghurs in Xinjiang is aimed at forcing them to conform to Han Chinese culture and has fueled the Uyghurs' distrust of the Chinese regime, Ho said.