Rights
Human Rights/Free Speech/Media
50 UN member states condemn China's rights abuses in Xinjiang
Just Earth News | @justearthnews | 02 Nov 2022, 08:30 am Print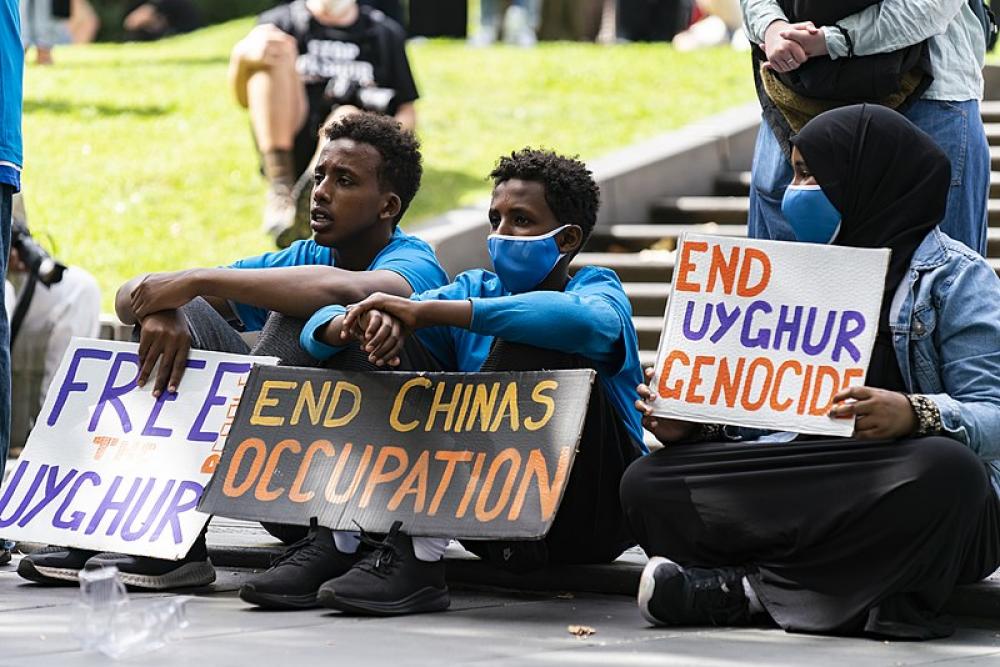 Xinjiang | Uyghur
Representational image by Matt Hrkac on Flickr via Wikimedia Commons
Washington: As many as 50 members of the United Nations issued a joint statement where they condemned the Chinese government's oppression of Uyghurs and other Turkic peoples in Xinjiang province.
"We are gravely concerned about the human rights situation in the People's Republic of China, especially the ongoing human rights violations of Uyghurs and other predominantly Muslim minorities in Xinjiang," read the joint statement of 50 countries in the UN General Assembly Third Committee on the human rights situation in Xinjiang, China as quoted by ANI.
This comes in the backdrop of a recent UN report said that the violations have taken place in the country under the garb of targeting "terrorists" among the Uyghur minority with a counter-extremism strategy that involves the use of so-called Vocational Educational and Training Centres (VETCs), or re-education camps.
A strongly-worded assessment by the UN rights office said that the extent of arbitrary detentions against Uyghur and others, in the context of "restrictions and deprivation more generally of fundamental rights, enjoyed individually and collectively, may constitute international crimes, in particular crimes against humanity."
The UN members state that the release of the Office of the United Nations High Commissioner for Human Rights (OHCHR) assessment of human rights concerns in Xinjiang corroborates these concerns in an impartial and objective manner.
Who are Uyghur Muslims?
Uyghur Muslims are a Turkic minority ethnic group originating from and culturally affiliated with the general region of Central and East Asia.
The Uyghurs are recognized as native to the Xinjiang Uyghur Autonomous Region of the People's Republic of China.