Rights
Human Rights/Free Speech/Media
Marina Ovsannikova accused of disgracing Russian armed forces
JEN | @justearthnews | 31 Jul 2022, 12:24 am Print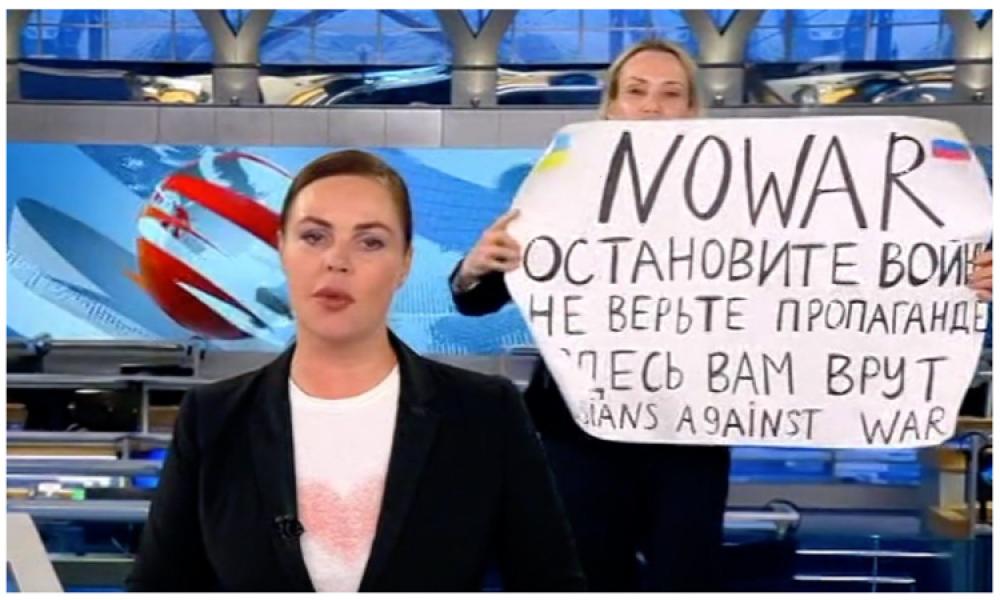 Marina Ovsannikova
Image Cr: Youtube Screengrab
Moscow: Ex-Russian broadcast journalist Marina Ovsannikova has been penalised for "discrediting" Kremlin's armed forces, as per media reports.
A court in the national capital Moscow fined Ovsannikova 50,000 rubles as a result of her comments on the ongoing Russia-Ukraine war, according to media reports.
What's going on here is absurd," she informed the court. "War is horror, blood and shame," she said.
Russia had imposed a law that makes it illegal to make derogatory comments about its armed forces in March, soon after attacking Ukraine.
The Russian TV journalist was accused over her social media comments stating that those involved in the war would soon find themselves in the dock in front of an international tribunal.
The trial was meant to intimidate her and all who took a stand against the ongoing war on Ukrainian soil, she told the court, reported BBC.
"The evidence confirms Ovsyannikova's guilt," Reuters quoted the judge as saying. "There is no reason to doubt its authenticity."
Marina said that she would appeal the fine, BBC reported.
Her protest in March, witnessed journalists leave one of the major evening news programmes in Russia while holding a sign that said, "No war, stop the war, don't believe the propaganda, they are lying to you here."
Marina will have to be produced again in front of the court for another case that levies the same charges associated with her social media posts.