Rights
Human Rights/Free Speech/Media
Veteran Chinese human rights lawyers to face trial soon
Just Earth News | @justearthnews | 17 Jun 2022, 12:55 pm Print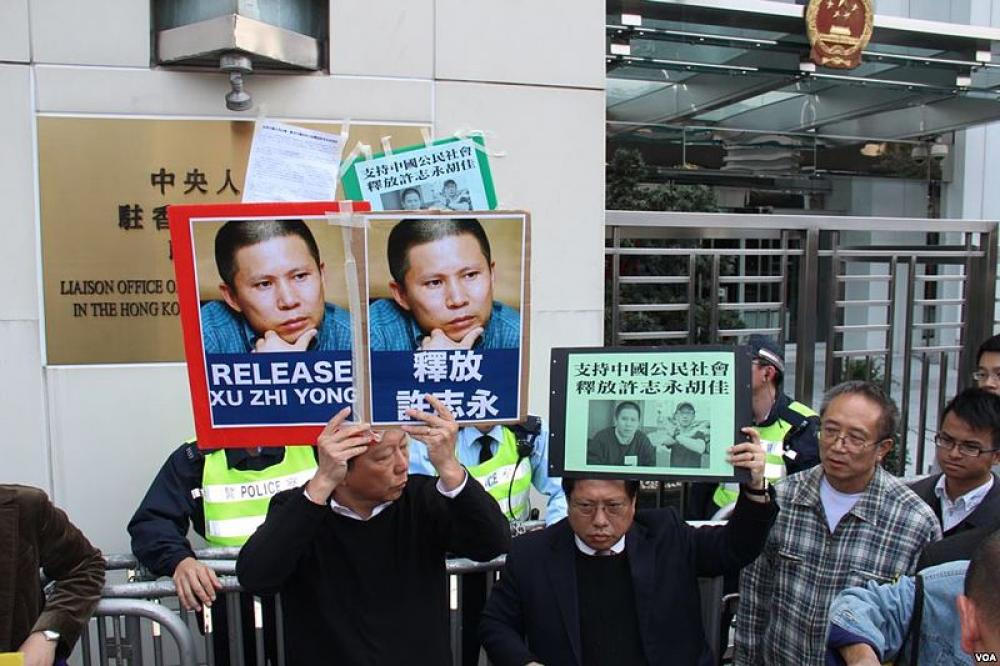 Xu Zhiyong
File photo by Voice of America (VOA) via Wikimedia Commons
Beijing: Two Chinese human rights lawyers, who have been held for several years, might soon face trial, media reports said on Friday.
The imminent trial of one of the lawyers, Xu Zhiyong, was indirectly confirmed after the Intermediate People's Court of Linyi in Shandong province issued a notice on Monday informing Xu's lawyer that a pre-trial meeting would be held on Friday, The South China Morning Post reported.
The notice, which was posted on Twitter by Shenzhen-based human rights lawyer Pang Kun on Tuesday, does not give a specific date for the hearing but said the meeting was intended to ensure "the smooth proceeding of the trial" in light of the "large volume of evidence and complexity of the case", the newspaper reported.
An informed source who requested anonymity told the newspaper fellow lawyer Ding Jiaxi, who was arrested at about the same time as Xu, would also stand trial soon and a pre-trial meeting was being arranged.
"Xu's lawyers will plead not guilty for Xu during the trial and defend him on the grounds that his arrest and detention violated legal procedures," the source said, adding that the trial would take place soon after Friday's meeting.
Xu, 49, and Ding, 54 have both been accused of subverting state power.
According to reports, it is an offence that can carry a life sentence.