Rights
Human Rights/Free Speech/Media
Uyghur secretary of Marxism Institute at university in China's Xinjiang detained: Reports
Just Earth News | @justearthnews | 16 May 2022, 07:28 am Print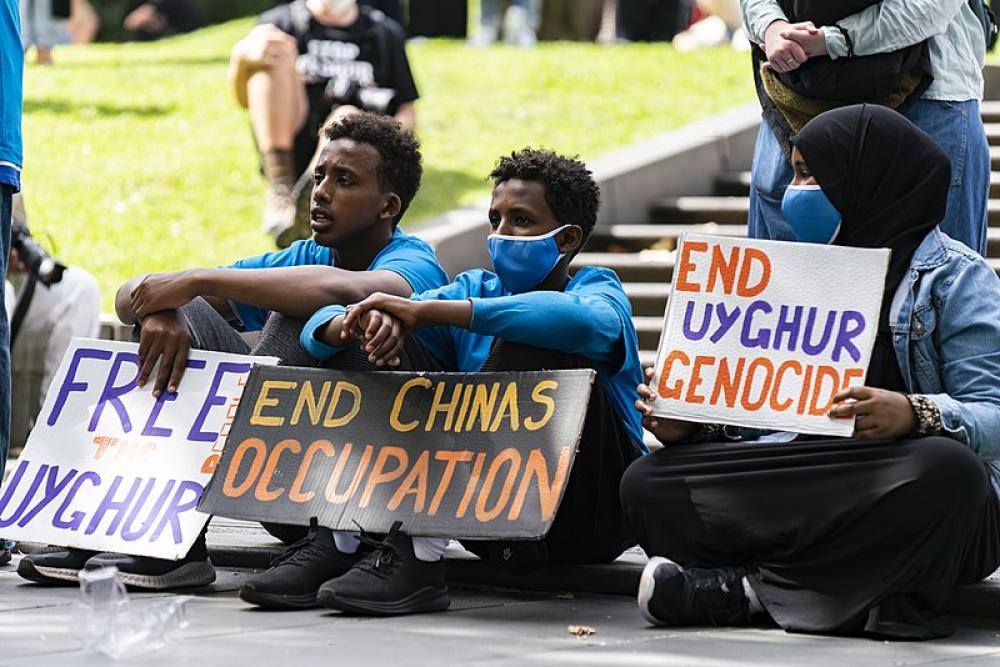 Xinjiang | Uyghur
Representational image by Matt Hrkac on Flickr via Wikimedia Commons
Xinjiang: About 20 Uyghur teachers from a university in northwestern China's Xinjiang region, including the Chinese Communist Party (CCP) secretary of the school's Marxism Institute, have been arrested, media reports said.
Six of the educators from Ili Pedagogical University in Ghulja (in Chinese, Yining) are being held in detention, including Abdullah Ismail of the Marxism Institute, Radio Free Asia (RFA) reported.
He was abducted in 2018 and charged with being "two-faced," the sources told RFA.
The source in Ghulja, who has knowledge of the situation, sent RFA the names and phone numbers of two people who had worked closely with the school on Abdullah Ismail's case.
When RFA called one of them, a staff member in the school's Education Department, reluctantly acknowledged that she knew him but refrained from commenting on his situation.
Parhat Kadir, Abdullah Ismail's former high school classmate who now lives in the Netherlands and is the former chairman of the Dutch East Turkistan Uyghur Union, said Ismail was well-liked in high school, where he was a top student and a skilled soccer player.
"Abdullah was my classmate from first to 10th grade," he told RFA. "He was an honest and hardworking kid."