Rights
Human Rights/Free Speech/Media
Hong Kong activist jailed for six years under national security law
Just Earth News | @justearthnews | 12 Nov 2021, 12:44 am Print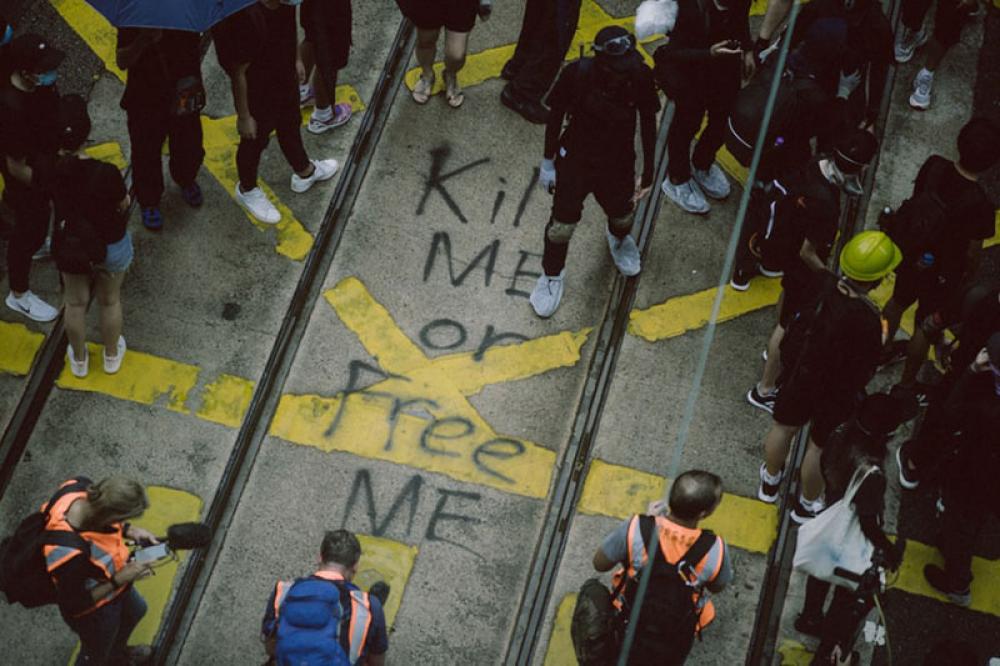 Hong Kong
Hong Kong: A Hong Kong activist has been jailed for six years by a court under the national security law.
The court ruled that Ma Chun-man was promoting independence from China.
District Court Judge Stanley Chan ruled in October that former delivery man Ma Chun-man, 31, was guilty of inciting secession due to the slogans he chanted, placards he held and the statements he made to the media as quoted by CNN.
Interestingly, Ma Chun-man is known as 'Captain America 2.0' for holding the superhero's shield at rallies.
A nearly 6 year sentence given to Ma Chun-man for chanting political slogans shows how National Security Law is being used to crush freedom of expression in Hong Kong. Courts sending a signal that any form of prodemocracy speech will be heavily punished. https://t.co/cVsPZks1w4

— Freedom House (@freedomhouse) November 11, 2021
"The defendant was incited by some politician and he eventually became an instigator himself," Chan was quoted as saying by CNN, without naming the politician. "In this context, it's hard to guarantee there won't be other Ma Chun-mans."
Ma has so far pleaded not guilty and did not testify.
He is the second person to be prisoned under the law.
It is outrageous that Ma Chun-man has been sentenced to more than five years in prison simply for chanting slogans and sharing his political views online. https://t.co/UprjHBSxpk

— amnestypress (@amnestypress) November 11, 2021
It was passed in 2020 after months of protests.
It reduces Hong Kong's autonomy and makes it easier to punish activists. Beijing insists that the widely criticised legislation is needed to bring stability to the city, but critics say it is designed to squash dissent in Hong Kong, reports BBC.