Rights
Human Rights/Free Speech/Media
Hong Kong: Apple Daily announces closure days after police crackdown
Just Earth News | @justearthnews | 23 Jun 2021, 09:44 am Print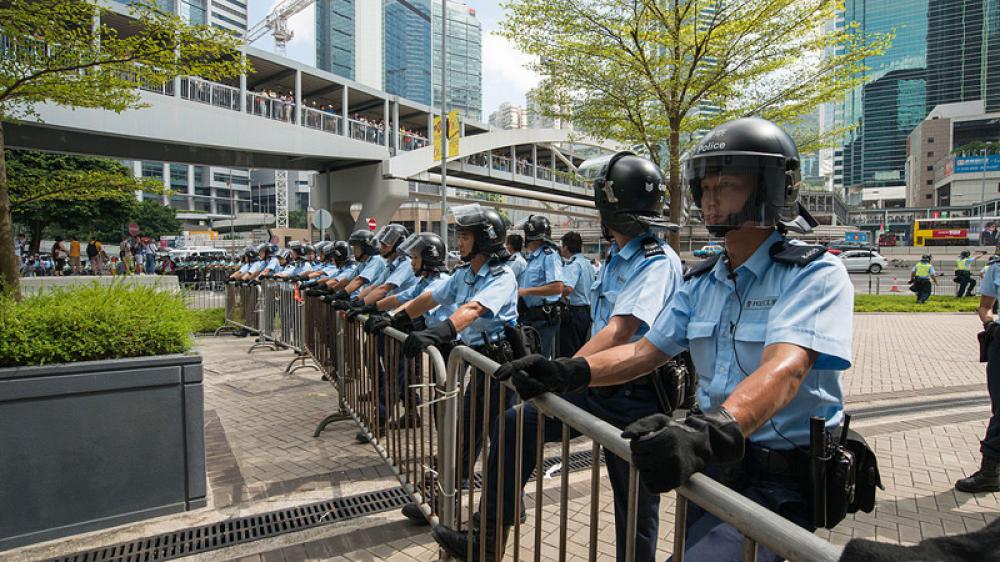 Apple Daily
Hong Kong: Hong Kong's major pro-democracy paper Apple Daily has announced its closure, just days after the head office of the organization was raided by police, giving a blow to press freedom of the city.
Some 500 policemen raided the offices of pro-democracy paper Apple Daily in Hong Kong by alleging that the report published by it breached a national security law.
Police also arrested the editor-in-chief and four other executives at their homes. It also froze HK$18m ($2.3m; £1.64m) of assets owned by three companies linked to Apple Daily, reports BBC.
Jimmy Lai is the owner of the paper. He is currently in jail and facing several charges.
Apple Daily is known to be critical of the mainland Chinese leadership, reports BBC.
Responding to the arrest of five senior executives and the seizing of journalistic material during a police raid on Hong Kong media outlet Apple Daily this morning, Amnesty International's Asia-Pacific Regional Director Yamini Mishra said: "With this latest brazen attack on one of its fiercest media critics, the Hong Kong authorities are ramping up their crackdown on press freedom and using the pretext of 'national security' to justify it."
Apple Daily's founder, Jimmy Lai, was arrested and charged under the national security law in August 2020 on the same day as a previous police raid on Apple Daily's offices.
Authorities have also frozen HK$18 million (US$2.32 million) of assets owned by companies linked to Apply Daily.
Since the enactment of the national security law in June 2020, at least 113 people have been arrested under the law.
Stop attacking free press.
Stop attacking free press.
Stop attacking free press.
Stop attacking free press.
Stop attacking free press.

In solidarity with #AppleDaily ?️

— Amnesty International (@amnesty) June 23, 2021