Rights
Human Rights/Free Speech/Media
Turkey acts against anti-China protesters in apparent shift of stance on Beijing's Uighur policy
Just Earth News | @justearthnews | 08 Mar 2021, 07:33 am Print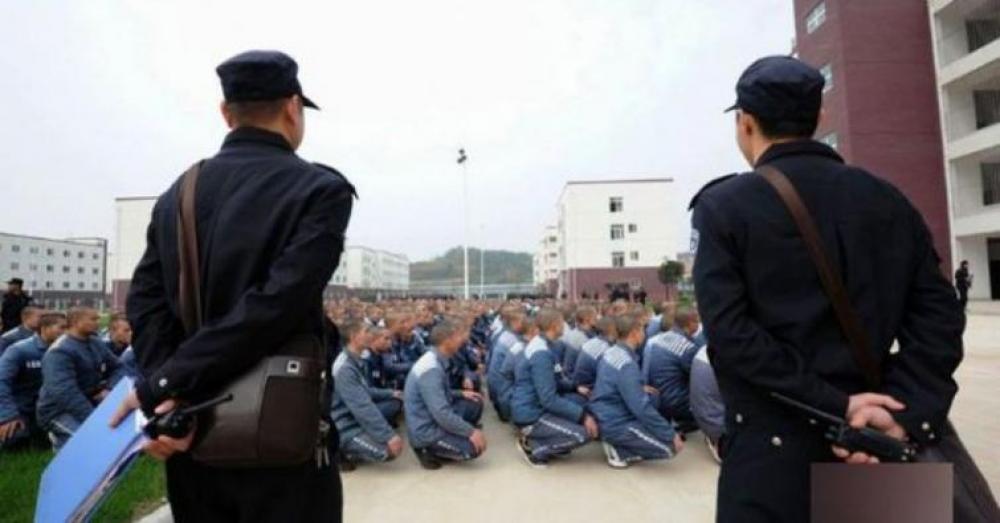 Uighur Protest
Istanbul: Turkey seems to have shifted its stance on China's Uighur policies in recent times going by its action of banning a gathering of Uighur activists on its soil.
In January, after months of protests in front of the Chinese consulate in Istanbul by Turkey-based Uighurs trying to find information about missing family members, police banned the gatherings over concerns about security and COVID-19, reports Voice of America.
Some activists then moved their protests to the Chinese embassy in Ankara, where they demonstrated for several days in early February.
Jevlan Shirmemet, a 30-year-old Uighur activist who has lived in Istanbul since 2011 was one of the protesters.
In 2018, Shirmemet lost contact with his mother, Suriye Tursun, a 57-year-old government official from Xinjiang, when she was sent to "Chinese concentration camps" that China calls "reeducation centers".
"After my mother's disappearance, I contacted the Chinese embassy for help in reaching out to my mother in 2019, but they have been ignoring my demands," Shirmemet told VOA.
He told VOA that police detained him and three fellow activists for five hours recently, agreeing to release them if they ended their protest outside the diplomatic mission.
"The police arrested four of us including me, kept us in their van and took us to a station to sign papers and released us to our hotel," Shirmemet said, adding that the arrest happened after the Chinese embassy had tweeted the night before that demonstrators were spreading fake news.
A spokesperson of the Chinese embassy in Ankara told VOA that the Chinese government has been helping the "Chinese compatriots from Xinjiang" contact their relatives. The embassy says the protesters are mainly demonstrating in "an attempt to smear" China.
"It's lawful responsibility for the Turkish policemen to take proper measures to protect the Chinese Embassy and Consulate and maintain order when there is a protest or demonstration nearby," the spokesperson said in a statement to VOA.
Turkish officials also have publicly cast doubt on some of the claims of the protesters.
Who are Uighur Muslims?
Uighur Muslims are a Turkic minority ethnic group originating from and culturally affiliated with the general region of Central and East Asia.
The Uighurs are recognized as native to the Xinjiang Uyghur Autonomous Region of the People's Republic of China.