Rights
Human Rights/Free Speech/Media
UN Working Group on Enforced Disappearances now seeks permission to visit Pakistan to probe cases
Just Earth News | @justearthnews | 18 May 2020 Print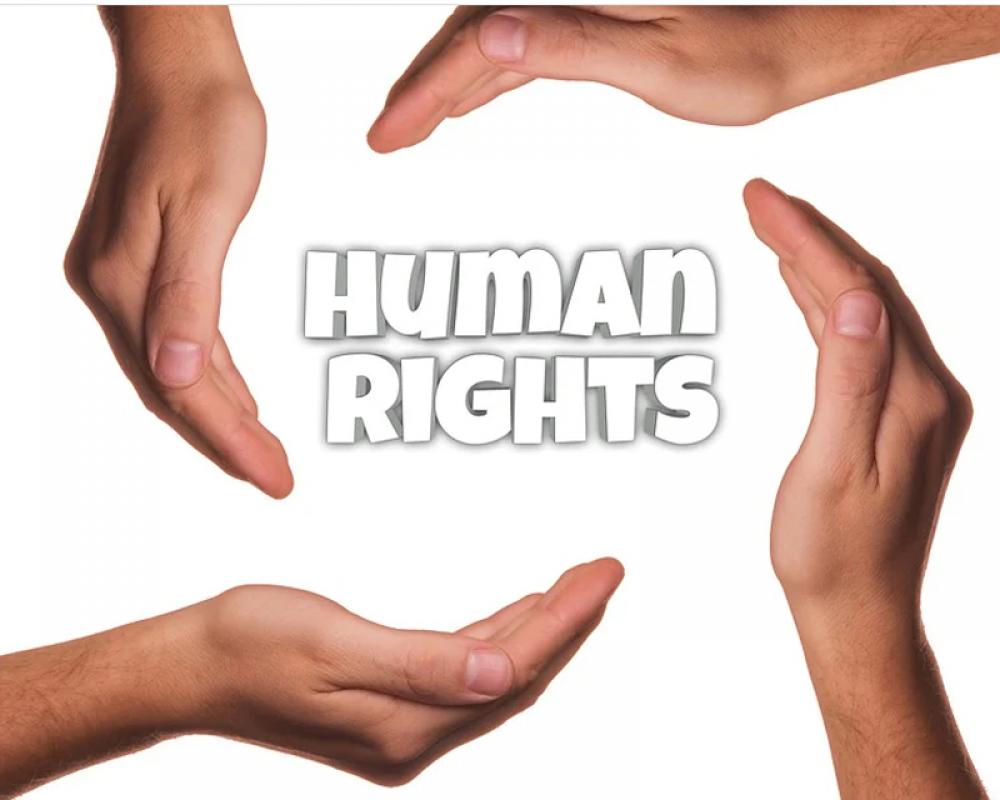 Islamabad: Amid growing reports of forceful disappearances in the country, a UN Working Group on Enforced Disappearances has sent several requests to Pakistan government to visit the nation to investigate the cases
However, the group is still waiting to get permission.
This was revealed by the Working Group Rapporteur, Luciano A Hazan, while interacting with a delegation of the World Sindhi Congress (WSC), who attended a meeting with the UN Working Group on Enforced and Involuntary Disappearances (WGEID) through a video conference, reported ANI news agency.
Hazan presided over the meeting from Argentina.
"The sole purpose of these abductions by the Pakistani Government is to silence any dissent challenging their policies of hegemony and appropriation of natural resources and lands belonging to the indigenous Sindhi people," highlighted Saghir Shaikh of WSC in his presentation to the WGEID as reported by ANI.
Shaikh further elaborated that these disappearances are carried out by the multiple security agencies, such as Military Intelligence (MI), ISI, and Rangers and police, reported the Indian news agency.
"All of these agencies operate with complete impunity!" he added.
Cases of disappearance that made headlines:
Human rights activist Amjad Ayub Mirza has claimed that Mohammad Khalid of Hajera region in Pakistan Occupied Kashmir (PoK) was kidnapped by Pakistan's spy agency Inter-Services Intelligence (ISI) 20 years ago for his refusal to join the jihad in Kashmir.
He said the man has been missing for 20 years.
Mirza said he was kidnapped as he did not join 'jihad' (a struggle or fight against the enemies of Islam) in Kashmir region.
Mirza said: "Mohammad Khalid from Hajera in POJK (Pakistan occupied Jammu & Kashmir) has been missing for 20 years. Kidnapped by ISI for refusing to join Kashmir Jihad."
Mohammad Khalid is not the only person currently missing in Pakistan.
Other cases of disappearance:
Meanwhile, Talia Khattak, daughter of prominent human rights defender Idris Khattak, has slammed Pakistan over its silence on her father's 'forced disappearance' last year.
"My father, Idris Khattak, a devoted human rights defender and the most selfless man I know, was forcibly disappeared on 13 November, 2019. I have not heard from him. No one has any idea where he could be. We don't even know who took him," she wrote on Amnesty International website.
Slamming Pakistan over enforced disappearance incidents, she said: "In Pakistan, enforced disappearances have been used as a tool to muzzle dissent and criticism of the state. People are just abducted by the very institutions that are supposed to protect them and placed outside the law. There is no arrest warrant, no record, no investigation – as if the person never existed."
Pakistani authorities have not seriously investigated the enforced disappearance of a political activist and human rights defender, Idris Khattak, who has been missing nearly six months, said Human Rights Watch.
Pakistan and enforced disappearances:
Pakistan's security forces have long been implicated in enforced disappearances, carried out with impunity.
The Pakistani Commission of Inquiry on Enforced Disappearances reported in December 2019 that 2,141 individual cases remain unresolved.
However, the government is yet to provide answers to families, charge or release people held in illegal secret detention centers, or hold those responsible to account, HRW said.
Prime Minister Imran Khan had been a vocal critic of enforced disappearances while in the political opposition, and, after taking office, approved a draft law criminalizing the practice, reported the website.
However, the draft law has not been presented before parliament for approval. In November 2018, the federal minister for human rights, Dr. Shireen Mazari, who had condemned the practice as violating Pakistan's constitution, advised the prime minister to sign the International Convention against Enforced Disappearance.
"Enforced disappearances are an egregious crime that will persist in Pakistan unless the government gets serious about investigating them and bringing those responsible to justice," Adams said. "Now that he is prime minister, Imran Khan needs to ensure that Pakistan takes measures to end the cruel practice."