Rights
Human Rights/Free Speech/Media
UNESCO denounces killing of Pakistani journalist
14 Jan 2014, 06:31 am Print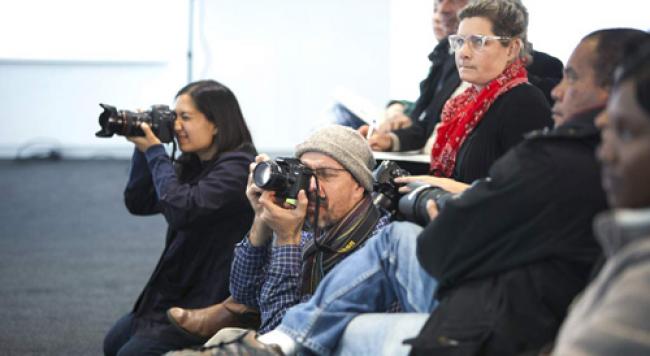 New York, Jan 14 (JEN): The head of the United Nations agency tasked with defending press freedom on Monday denounced the murder of television journalist Zakir Ali in Pakistan's Sindh province and urged the authorities to ensure that those responsible are brought to justice.
"It is important that no effort be spared in seeking out those responsible for this crime. Attacks on journalists and media workers represent a serious attack on citizens' right to be kept informed," said Irina Bokova, the Director-General of the UN Educational, Scientific and Cultural Organization (UNESCO).
"Press freedom and freedom of expression hinge on journalists' ability to carry out their work without fearing for their lives. Such crimes must therefore not go unpunished."
Ali, also known as Shan Dher, was the bureau chief of news channel Abb Takk TV. He was shot on his way home on 31 December in Larkana and died in hospital on 1 January.
Last year the UNESCO chief condemned the killing of eight media workers in Pakistan.