Rights
Human Rights/Free Speech/Media
s UN Human Rights Council marks 10th anniversary, Ban urges body to increase 'impact'
Just Earth News 16 Mar 2016, 03:11 pm Print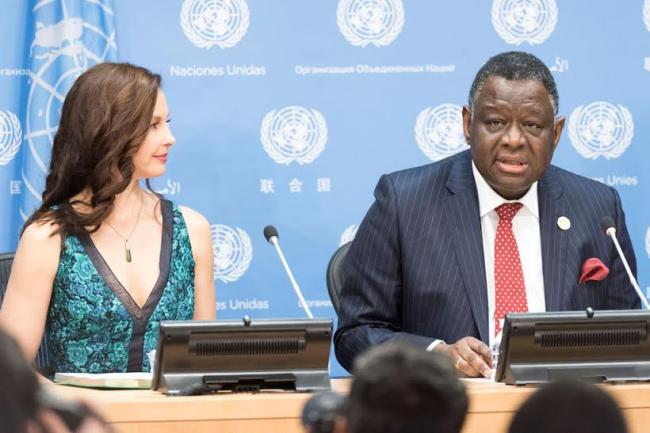 New York, Mar 16(Just Earth News/IBNS):Human rights are, sadly, "under attack" worldwide, and the United Nations Human Rights Council must increase its impact on the ground over its second decade, Secretary-General Ban Ki-moon said on Tuesday as the Organization's main human rights body marked the 10th anniversary of its creation.
"Ten years on, I commend the Council on making important progress towards putting the human rights pillar back at the centre of the United Nations system," the UN chief said at an anniversary event organized by the Office of the High Comioner for Human Rights (OHCHR).

When the UN General Assembly voted to create the Human Rights Council 10 years ago, Deputy Secretary-General Jan Eliasson, Assembly President at that time, had described the occasion as "a new beginning for the promotion and protection of human rights."

on Tuesday, . Ban said that over the decade, human rights mechanisms have been strengthened, with such instruments as the Universal Periodic Review, which periodically examines the human rights performance of all 193 UN Member States.

The Council's work on Burundi, Guinea, South Sudan, Sri Lanka, Syria and many other places has helped the international community to respond to human rights emergencies and work towards accountability, he noted.

In particular, Syria figured high in . Ban's speech, as on Tuesday also marked the start of a sixth year of conflict there. "For five years, the people of that country have endured horrific and widespread human rights abuses including extrajudicial executions and torture," he said, noting that over 250,000 Syrians have been killed, and nearly half of all Syrians have been displaced from their homes.

. Ban repeated his call to the Security Council to refer the situation in Syria to the International Criminal Court, while also urging Syrian parties, regional and international stakeholders and the Security Council, to make the inter-Syrian talks successful, to end this human rights and humanitarian catastrophe.

The UN chief said an important task for the 47-member Human Rights Council is to reinforce the links between human rights, peace and security, and development. This interdependency is also at the heart of the 2030 Agenda for Sustainable Development adopted by the Assembly last year, which serves as the global blueprint for ending poverty and building a safer, healthier world.

"While Member States have the primary responsibility for upholding rights, it is Member States that are all too often in breach of their commitments," he said, urging the Human Rights Council to more than ever pursue its work with courage and persistence.