Ottawa shootings: One gunman killed
23 Oct 2014, 06:41 am Print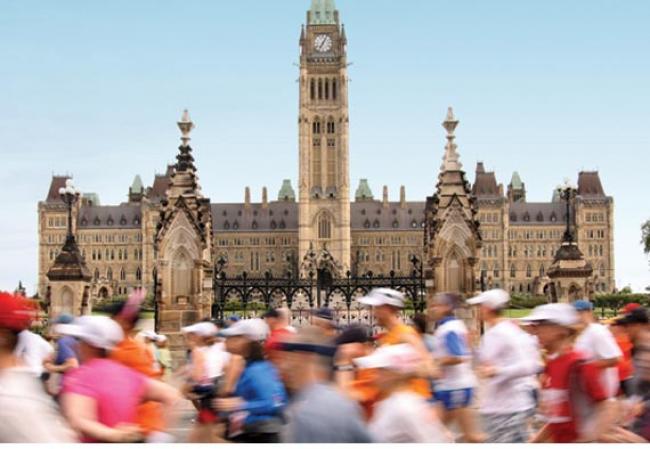 Ottawa, Oct 22 (JEN): At least one shooter was killed as series of shootings occurred in an around Canada's parliament on Wednesday, media reports said.
A Canadian soldier was killed while another Parliament Hill security guard was injured in the attack.

The Ottawa Police tweeted: "We would like to remind the public that the current incident is on-going. If you have any information please contact local authorities."

According to reports, the gunman shot a soldier at a war memorial in Ottawa and then rushed to the parliament building nearby.

Parliament member Bob Zimmer tweeted: "Shots fired at the HoC...lone gunman is deceased. We are ok."

MP Tony Clement earlier tweeted: "Shots fired during caucus meeting. at least 30 shots. MPs piled out. I'm safe with 2 colleagues but we're still at risk."

He later said: "Thanks everyone for your support & prayers during lockdown. The shots still are ringing in my ears, but we will persevere."

Canadian MP Marc Garneau said several gunmen might be involved in the attack.

"The indications are there is more than one gunman. There may be several," Canadian MP Marc Garneau told the BBC, adding he and fellow politicians were evacuated from the area.

The shootings occurred after the nation raised the terror threat level after a fatal hit-and-run attack on two soldiers recently, reports said.