Conflict
Crisis/Conflict/Terrorism
Afghanistan: Multiple explosions rock Sikh gurdwara in Kabul, 2 die
Just Earth News | @justearthnews | 18 Jun 2022, 01:58 am Print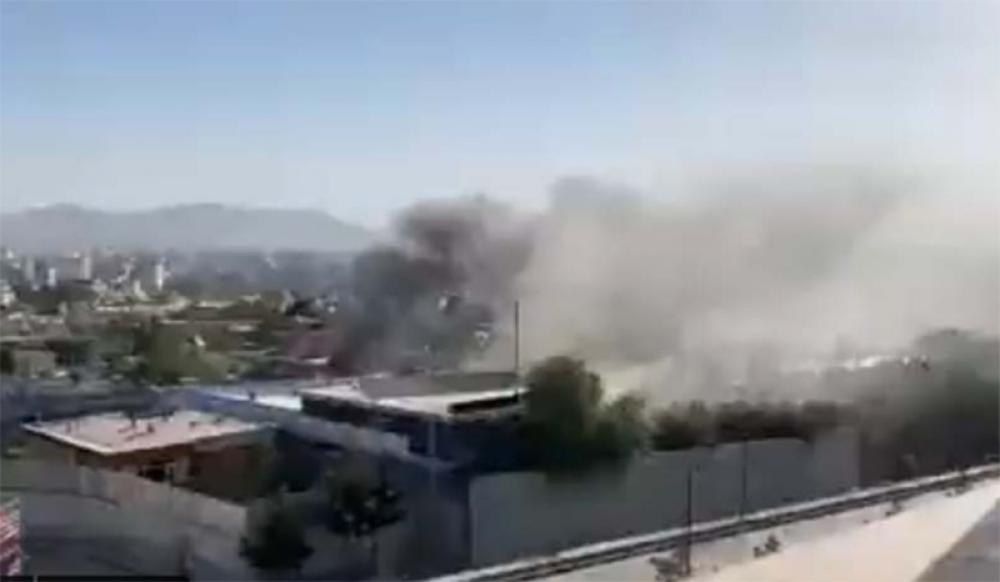 Kabul Gurdwara Blast
Image: Fatima Faizi Twitter page video grab
Kabul: At least two persons died as three explosions hit a gurdwara (Sikh temple) in Afghanistan's capital Kabul city on Saturday, media reports said.
Three security forces members were also wounded in the incident.
"We heard a huge blast which struck the gate of a temple in Kart-e-Parwan neighborhood at around 6 a.m. local time. The blast was followed by two more explosions inside the temple," an eyewitness told Xinhua.
Security forces have cordoned off the area after the blast.
A security source told Xinhua near the site that two civilians lost their lives in the first blast.
According to initial reports, gunmen stormed and entered the building, and security forces were trying to eliminate or capture the attackers, the source told the news agency.
Local news channel Tolo News shared a video on Twitter where heavy grey plumes of smoke can be seen rising from the area.
The building is the last remaining Sikh temple in the capital, and community leaders recently estimated that just 140 Sikhs remain in predominantly Muslim Afghanistan, down from 100,000 in the 1970s, reports BBC.
This is the latest attack on the Gurdwara since the Taliban took over Afghanistan on Aug 15.
India condemns:
External Affairs Minister S Jaishankar condemned the attack and tweeted: "The cowardly attack on Gurudwara Karte Parwan should be condemned in the strongest terms by all."
"We have been closely monitoring developments since the news of the attack was received. Our first and foremost concern is for the welfare of the community," he said.