People
Crisis/Conflict/Terrorism
Turkish Universities are now turning into epicenters of anti-India activities: Reports
Just Earth News | @justearthnews | 10 Aug 2020 Print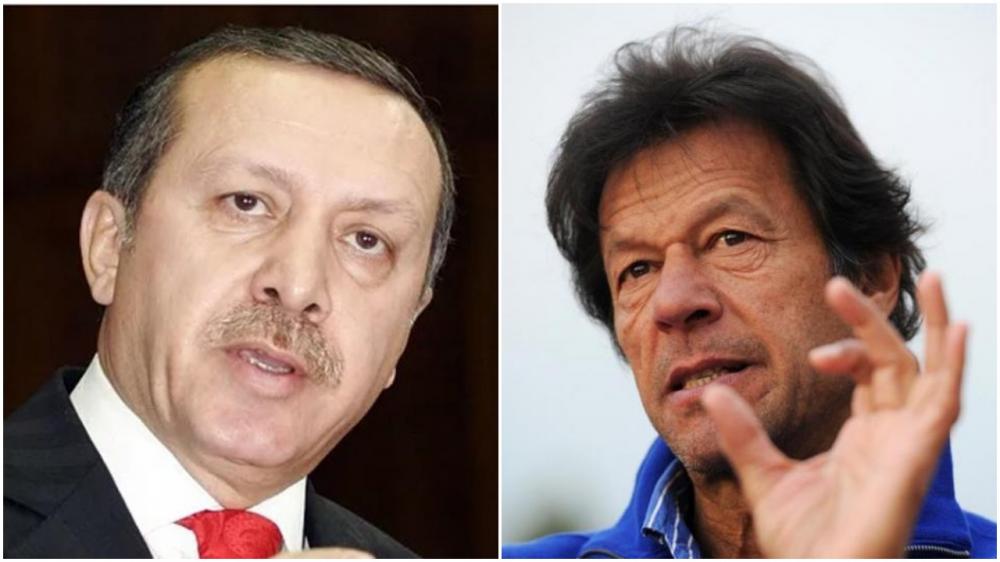 Istanbul: India might be facing a new challenge as Turkey and Pakistan have grouped to take on India through their Kashmir campaign as country's President Recep Tayyip Erdogan was one of the first leaders to back Pakistan's position on abrogation of Article 370.
Turkey was also a nation which had raised the Kashmir issue at the United Nations General Assembly in September 2019.
Raising the Kashmir issue in collaboration is mutually beneficial for both the countries as it would help Pakistan to strengthen its position on Kashmir at the global fora and benefit the desperation of Erdogan to become the undisputed 'Caliph' of the Muslim Ummah, reports Zee Media.
The media reports said Turkish universities are becoming hot beds for anti-India activities.
Besides issuing statements by the President, parliamentarians, and other leaders, the Turkish institutions have played a super active role in creating the anti-India narrative on Kashmir.
Amongst institutional entities, Turkish educational institutions have been leading the Turkish efforts to further anti-India agenda, which have become places of convergence of anti-India elements, Zee Media reported.
According to Indian security agencies due to the Turkey-Pakistan bonhomie, anti-India events are being organized in Turkish Universities to give the campaign legitimacy for the past one year.
These events are organized in collaboration with the Pakistani mission in Turkey, Pakistan sponsored NGOs and Pakistani proxies. More than 30 big and small conferences and seminars on Kashmir have been organised in Turkish Universities since August 5, 2019, reports the Indian news channel.
The ISI proxy and Secretary-General of World Kashmir Forum Ghulam Nabi Fai attended around half a dozen events. Pakistani Ambassador to Turkey Syrus Sajjad Qazi was seen attending several such events, reports the news channel.
The HoD of Urdu Department in Istanbul University Prof Halil Toker has also organised and spoken at several conferences on Kashmir in the Istanbul University. He is a known Pak proxy who happens to be the recipient of Sitara-e-Imtiaz 2017 Award by the Pakistani Government, the news channel reported.
The list of organisations that have organised anti-India events on Kashmir issue includes the South Asia Strategic Research Centre (GASAM), Turkey Youth Foundation's Regional Expert's Training Programme (TUGVA's BUYP), YTB, and many others, Zee Media reported.
Pakistani ISI is working to utilize all the political factions in Turkish politics to capitalize on the Kashmir issue. It is using government-sponsored organisations like Turkiye Diyanet Foundation, GASAM, SETA, etc to further its agenda on Kashmir.
At the same time, it is also utilizing its connections with the opposition party — Islamist Saadet, by engaging Anadolu Youth Association (AGD), Asma Kopru, SDE, etc, reports the news channel.
The media also named several Turkish institutes where anti-India activities take place.
The long-list of educational hotspots for anti-India activities include Istanbul University, Istanbul Sabahattin Zaim University, Ibn Haldun University, Ankara Yildirim Beyazit University, Erzurum Diplomasi Akademisi, Fatih Sultan Mehmet Vakif University, many more.
Though India has succeeded in checking the direct interference of organisations like YTB, TUGVA, Diyanet, and IHH in India, still these organisations continue to carry out the Turkish propaganda and making the proxies to work for them.
They have been somewhat successful in taking Indian students to Turkey and send them back brainwashed, reports Zee Media.