Conflict
Crisis/Conflict/Terrorism
2 soldiers killed in attack on military police headquarters in Yemen's Taiz
Just Earth News | @justearthnews | 03 Apr 2019, 04:25 am Print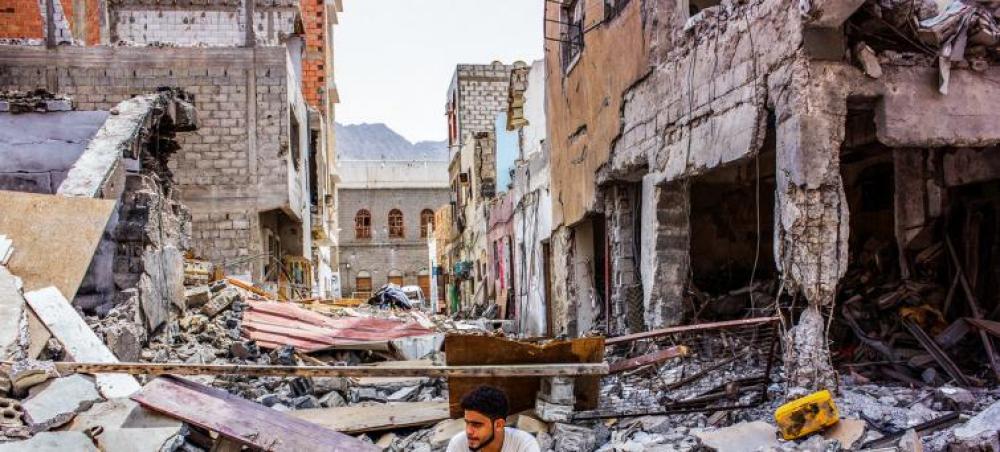 Aden, Yemen (Xinhua/UNI) At least two Yemeni soldiers were killed on Tuesday in an armed attack on a military police headquarters in the southwestern province of Taiz, a government official told Xinhua.
A group of gunmen attacked the headquarters in Taiz, leaving two soldiers killed, and wounding a number of others including a passer-by, the government source said on condition of anonymity.

Violent clashes broke out between the soldiers guarding the headquarters and the attackers, causing unknown injuries among the attackers, the source added.
The gunmen attacked the headquarters in an attempt to free prisoners inside the jail but the attack was foiled, he noted.

The military police forces loyal to Yemen's internationally-backed government confirmed in an online statement that its headquarters was under armed attack carried by armed groups.

The city center of Taiz is under the control of the government, while the outskirts of the city and areas in the countryside of the province are still witnessing armed confrontations between pro-government forces and the Houthi rebels.

The impoverished Arab country has been locked into a civil war since late 2014, when Shiite Houthi rebels overran much of the country and seized all northern provinces, including the capital Sanaa.