Chinese company allegedly offers bribe to Bangladeshi official, gets blacklisted
Just Earth News | @justearthnews | 18 Jan 2018, 08:15 am Print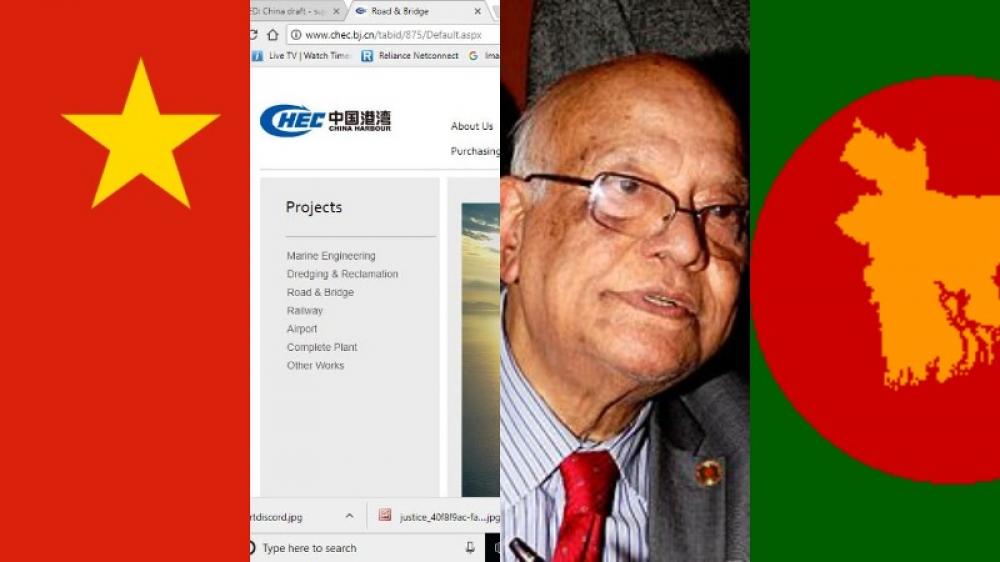 Dhaka/Beijing: A major infrastructure company in China has been blacklisted by the Bangladeshi government after the latter found the former engaging in malpractices.
According to reports, the state-backed China Harbour Engineering Company (CHEC) has been caught bribing Bangladesh road transport and highways division (RTHD) secretary Nazrul Islam. Islam said he was offered sum of Tk 5 million.
Bangladesh has since severed all ties with the company.
Informing the government's stand to reporters, the country's finance minister Abul Maal Abdul Muhith on Monday said, "The Chinese company openly offered the bribe." He added that it could no longer work in Bangladesh.
"A blacklist is a blacklist," he said.
Quizzed about the issue, Bangladesh road transport and bridges minister Obaidul Quader told AFP news agency, "I have taken action. If I did not take any action, then why was the work of the company halted?"
However, the minister said that they will continue to engage in dialogues with Beijing.
"We don't want to strain ties with a country due to one company," he said.
Beijing has been one of Bangladesh's significant contributors in the last few years, especially when it comes to construction.

"Corruption deep rooted in China's history"
According to commentators and researchers, corruption has had a long run in China.
In his piece for GB Times, Andras Czuka, wrote, "Corruption in China dates back over a thousand years and has been present through countless dynasties."
Stating Chinese literature, Czuka said that finding "an honest and morally correct magister was indeed an exception to the rule."
One of the biggest corruption case to hit China in the modern era was the Xiamen Smuggling Scandal.
The multibillion-dollar smuggling scandal in the port city of Xiamen involved the conviction of 84 people, found guilty of indulging in corruption, smuggling and other activities. At least 11 government officials were handed death sentences.
While China claimed it is more transparent under the leadership of current President Xi Jingping, who has supposedly vowed to "hunt tigers and swat flies", hinting at his battle against both the high and low level officials in China in terms of tackling corruption, the Bangladesh saga has exposed the chink in his armour.