Turkey targets Kurdish rebels following Ankara blast
Just Earth News | @justearthnews | 01 Oct 2023, 10:58 pm Print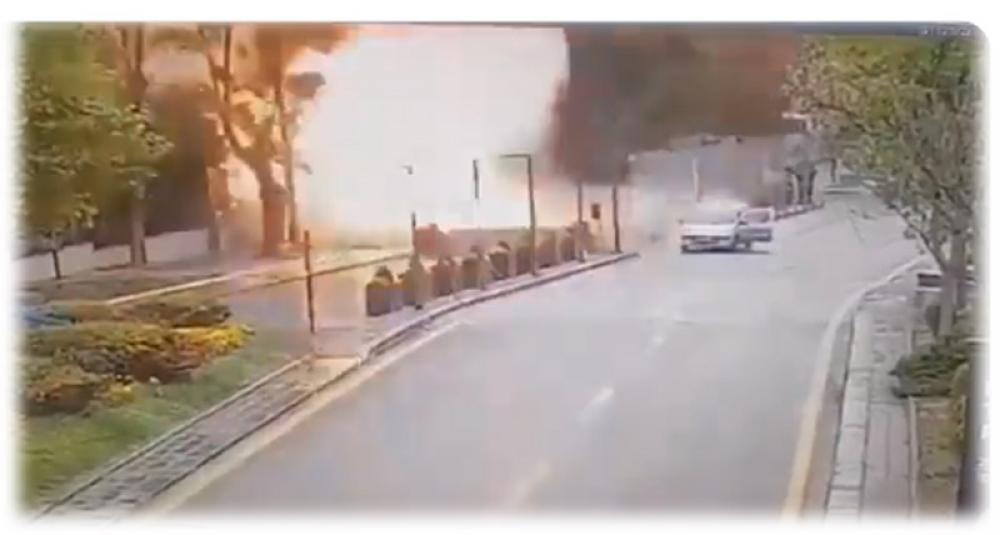 Turkey
Two terrorists carry out a bomb attack in front of the Interior Ministry building in Turkey's capital Ankara.Photo Courtesy: X video grab
Turkey has said it conducted a number of airstrikes on Kurdish rebels in northern Iraq.
The raids were conducted hours after a suicide blast occurred outside the Interior Ministry building in the capital city Ankara.
The government said 20 targets were destroyed and many militants from the banned PKK rebel group "neutralised", reports BBC.
The Kurdistan Workers' Party (PKK), banned in Turkey, has claimed responsibility for an attempted terrorist attack near the interior ministry's building.
Turkish Interior Minister Ali Yerlikaya said that two terrorists had carried out an explosion near the ministry building in the Turkish capital, with one terrorist detonating himself and the other neutralized. Two police officers were wounded.
The armed conflict with the PKK began in Turkey in 1984 and resumed in 2015.
The organization, which seeks the creation of an independent Kurdish state, including on Turkish territory, has established bases in Iraqi and Syrian territories close to the Turkish border, where the Turkish armed forces have been targeting them on land and air strikes.