Ukraine President Volodymyr Zelensky is TIME's 'Person of the Year' 2022
Just Earth News | @justearthnews | 07 Dec 2022, 11:43 am Print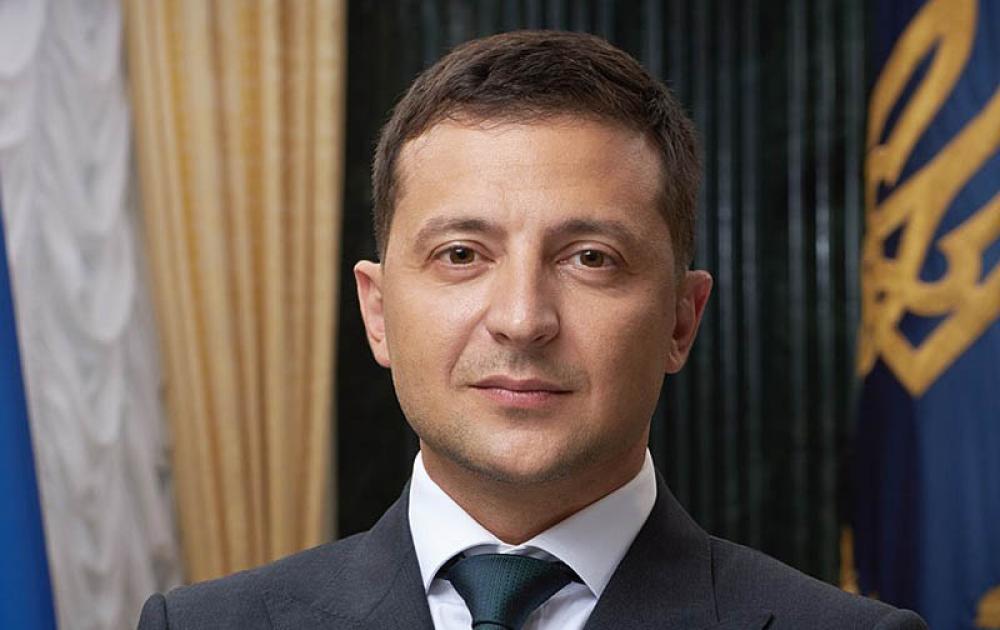 Volodymyr Zelensky
Volodymyr Zelensky, the president of the worn-torn country Ukraine, and "the spirit of Ukraine" have been declared as TIME's 'Person of the Year' 2022 on Wednesday.
"Zelensky has been called a hero by many in Ukraine and abroad, and over the last year, established himself as a symbol of defiance and democracy while he continues to lead the nation through Russia's unprovoked attacks on his country," TIME said.
"Volodymyr Zelenskyy and the Spirit of Ukraine are @TIME's 2022 Person of the Year," it added.
Since 1927, Time's Person of the Year has set activists, world leaders, celebrities and epidemic fighters on its front cover, highlighting their impact on the world.

The American news magazine said 44-year-old Zelensky's success as a wartime leader has relied on the fact that "courage is contagious. It spread through Ukraine's political leadership in the first days of the invasion, as everyone realised the President had stuck around. If that seems like a natural thing for a leader to do in a crisis, consider historical precedent.
"Only six months earlier, the President of Afghanistan, Ashraf Ghani - a far more experienced leader than Zelensky - fled his capital as Tal - a far more experienced leader than Zelensky - fled his capital as Taliban forces approached. In 2014, one of Zelenskyy's predecessors, Viktor Yanukovych, ran away from Kyiv as protesters closed in on his residence; he still lives in Russia today."
It cited the examples of the leaders of Albania, Belgium, Czechoslovakia, Greece, Poland, the Netherlands, Norway, and Yugoslavia, among others, who fled the advance of the German Wehrmacht, early in the Second World War and lived out the war in exile.
TIME said now it was Zelensky's generation's turn to face the blows of a foreign invader.
Instead of Stalin and Hitler, it was Russian President Vladimir Putin "trying to break their will by depriving them of heat and light, destroying their ability to harvest food, or to think about much besides survival through this winter. Already the next generation of Ukrainians, like Zelenskyy's own son, were learning about the tools of war instead of planning for prosperity. That is the pattern the President aims to disrupt, and his plan relies on more than weapons".
It underscored that Zelensky's biography did not have much to predict his willingness to stand and fight.
"He had never served in the military or shown much interest in its affairs. He had only been President since April 2019. His professional instincts derived from a lifetime as an actor on the stage, a specialist in improv comedy, and a producer in the movie business."
Others who were shortlisted for 2022 Time Person of the Year were China's president Xi Jinping, the US Supreme Court, Twitter's new owner billionaire Elon Musk, who was Person of the Year last year, philanthropist MacKenzie Scott, protestors in Iran, Treasury Secretary Janet Yellen and gun safety advocates.