Chinese Communist Party's position on Taiwan is far from consistent: Dutch ex-diplomat
Just Earth News | @justearthnews | 09 May 2022, 03:55 am Print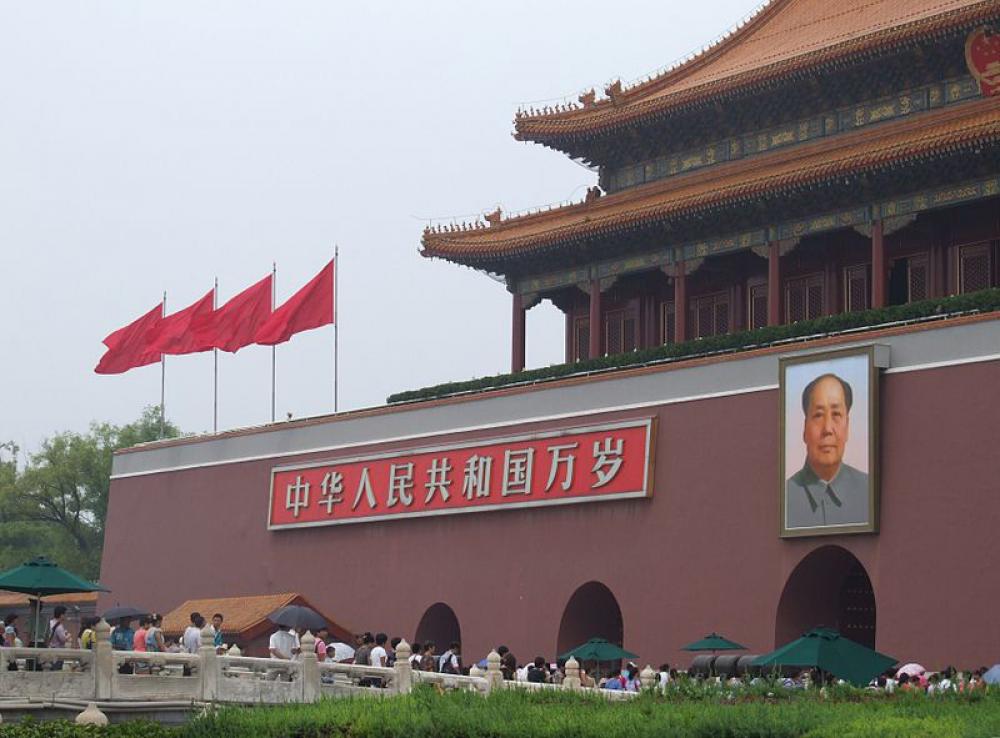 China-Taiwan
Portrait of Mao Zedong on Tiananmen Square in Beijing, China. File photo by Nicor via Wikimedia Commons
Beijing: Former Dutch diplomat Gerrit van der Wees has said the Chinese Communist Party's (CCP) leader Mao Zedong had refuted claims over Taiwan, a region which is engaged in a conflict with Beijing.
Pointing out the glaring historical inconsistencies of China's position on Taiwan's status over time, he wrote in The Diplomat: " This was expressed most clearly by Chairman Mao Zedong in his 1937 interview with American journalist Edgar Snow, who quoted Mao as saying: '…we will extend them (the Koreans) our enthusiastic help in their struggle for independence. The same thing applies for Taiwan.' This position was reiterated in subsequent years by CCP luminaries like Zhou Enlai."
He wrote: "Thus, for a significant period in its early existence, the CCP, including Mao himself, considered Taiwanese a distinct nationality and advocated for Taiwan's existence as an independent nation separate from China."
"It would be good to remind leaders in Beijing of this fact, and encourage them to look for peaceful solutions along those lines. Their current policies can only lead to conflict," the former diplomat said.
Taiwan has been governed independently defying mainland China since 1949.
Beijing views the island as its province, while Taiwan — a territory with its own democratically elected government — maintains that it is an autonomous country and has political and economic relations with several other nations that recognize its sovereignty.