Sudan's military takes power in coup, arrests prime minister, declares 'national state of emergency'
Just Earth News | @justearthnews | 25 Oct 2021, 10:23 am Print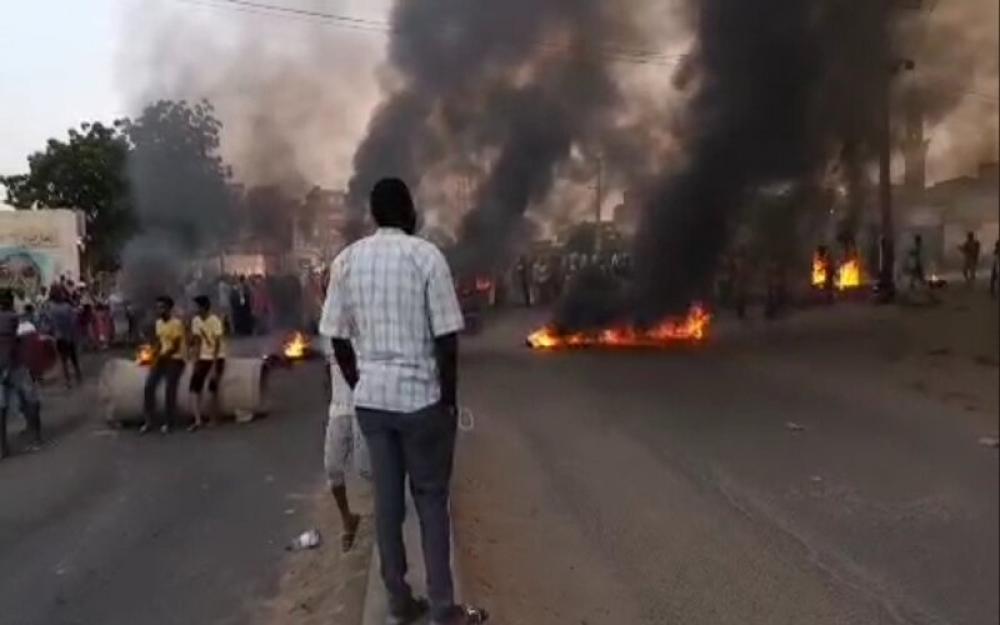 Sudan Coup
Image from local sources via Twitter
Khartoum, Sudan (JEN): Dissolving the transitional government, Sudan's top general on Monday seized power in a coup and declared a national state of emergency, hurling the country into its biggest political crisis in its two-year-old already fragile transition towards democracy.
Sudan's military has arrested interim Prime Minister Abdalla Hamdok along with his wife Muna Abdallah and taken them to an 'undisclosed' location while many senior officials of the power-sharing government have been detained.
Following the Prime Minister Abdalla Hamdok's office's call to take to the streets against the coup, thousands of people flooded into the streets of the capital, Khartoum, and its twin city of Omdurman to protest the military takeover.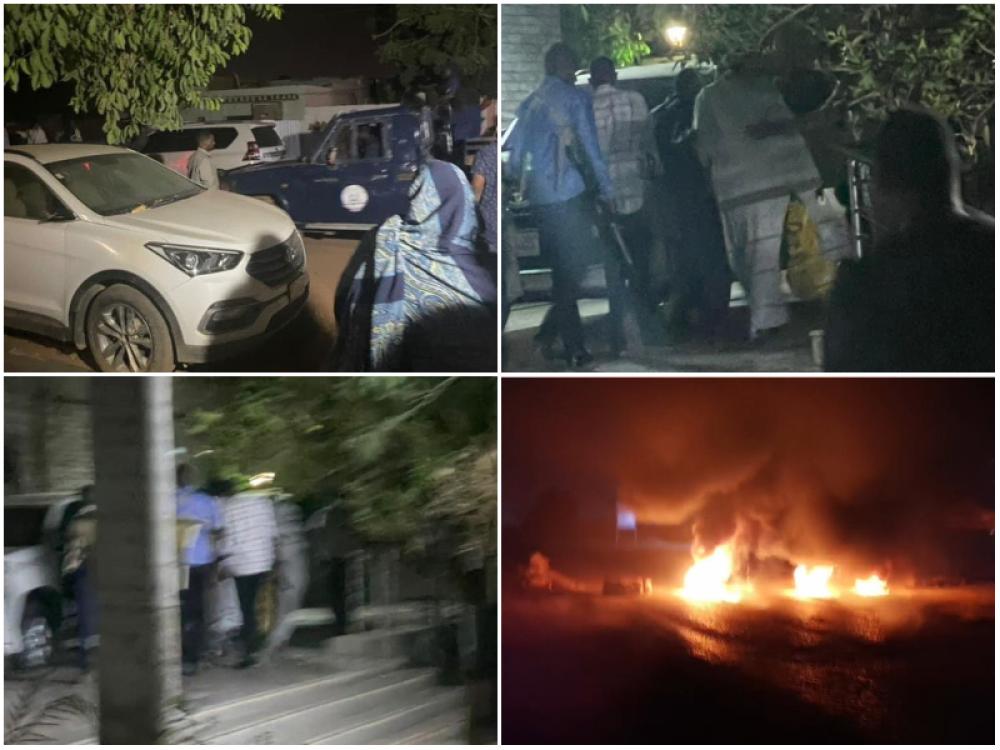 Images from local sources via Twitter
Multiple footage shared online show protesters in large numbers blocking streets and setting fire to tires as security forces used tear gas to disperse them, while the Sudanese Doctors' Committee said more than 10 agitators have been injured during the demonstration.
Later in the afternoon, military officer General Abdel Fattah al-Burhan, who heads the power-sharing ruling council, announced on national TV that the armed forces were dissolving the government and the Sovereign Council, a joint military and civilian body created four months after Omar al-Bashir's ouster in 2019 to run the country.
The military leader said disputes among the political factions that were threatening peace and security of the country had prompted the armed forces to intervene.
The coup has taken place amid escalating tensions between civilian and military leaders for the last few weeks over Sudan's course and the pace of the country's transition to democracy.
Besides declaring a national state of emergency and removing the state governors, General al-Burhan said the military will appoint a technocratic government to lead the country to elections, set for July 2023, but he also made it clear that the military will remain in charge.
Calling the coup 'utterly unacceptable', world leaders and human rights groups have condemned the detention of Sudan's prime minister as well as other high-ranking officials of the transitional government.
United Nations (UN) Secretary-General Antonio Guterres has called for the immediate release of Sudan's prime minister and all other officials, who have been detained by the Sudanese military during the coup.
"I condemn the ongoing military coup in Sudan. Prime Minister Hamdok & all other officials must be released immediately. There must be full respect for the constitutional charter to protect the hard-won political transition. The UN will continue to stand with the people of Sudan," Antonio Guterres tweeted.
The European Union (EU) and the United Kingdom have also condemned the military coup in Sudan and called it an "unacceptable betrayal".
The United States said Washington is "deeply alarmed" by the military takeover in Sudan, while the African Union (AU) has called for the release of all detained political leaders, including prime minister Hamdok.