North Korea test-fires new anti-aircraft missile: State media
Just Earth News | @justearthnews | 01 Oct 2021, 03:12 am Print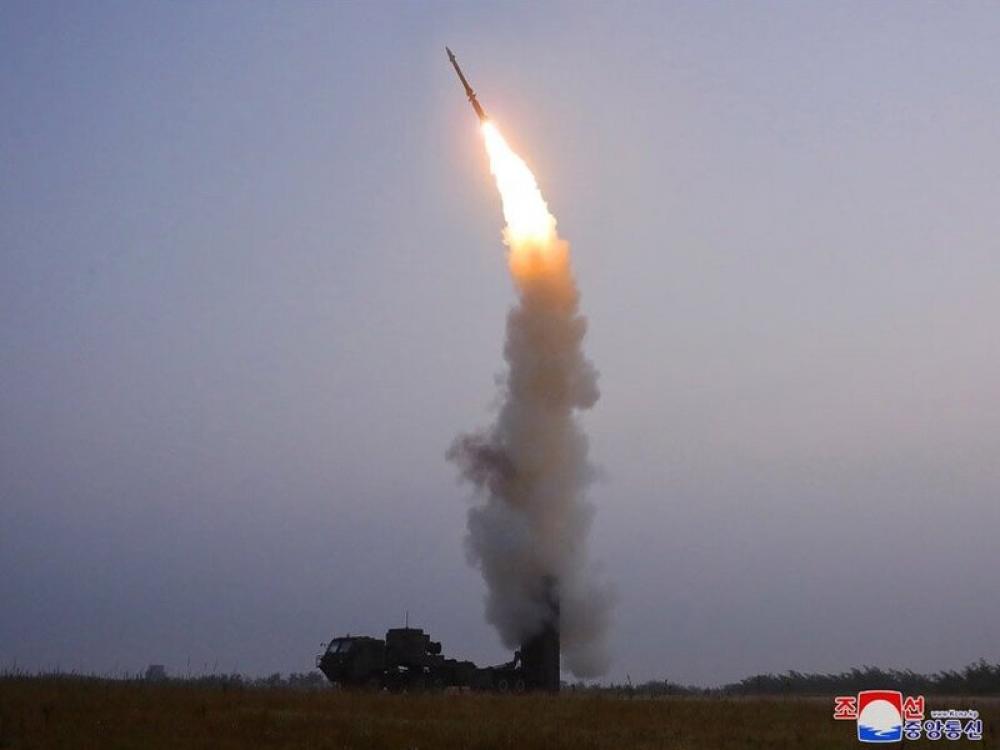 North Korea
Image: Korean Central News Agency (KCNA)
Pyongyang/JEN: North Korea has successfully test-fired a newly developed anti-aircraft missile, in the fourth round of weapons firings in recent weeks, state media Korean Central News Agency (KCNA) reported on Friday.
KCNA said the new anti-aircraft missile developed by the North Korean Academy of Defence Science had been tested on Thursday (Sept 30).
Rodong Sinmun, which serves as the official newspaper of the Central Committee of the Workers' Party of Korea, reported that Pak Jong-Chon, member of the Presidium of the Political Bureau and secretary of the Central Committee of the Workers' Party of Korea, had watched the test-launch with leading officials in the sector of national defence scientific research.
"The overall test is of very practical significance in studying and developing various prospective anti-aircraft missile systems, noting that the remarkable combat performance of the new-type anti-aircraft missile that has brought about a substantial increase in the rapid responsiveness and guidance accuracy of missile control system," North Korean state media reported quoting the Academy of Defence Science.
"The distance of downing air targets with the introduction of new key technologies like a twin-rudder control technology and double-impulse flight engine has been verified with the latest anti-aircraft missile test," Rodong Sinmun said in its report.
After a six-month-pause, North Korea resumed its missile test launches in September while North Korean dictator Kim Jong Un has recently expressed his willingness to restore 'conditional' communication hotlines with neighbouring South Korea in coming days to promote peace on the Korean Peninsula.