Germany flooding: Over 100 dead, more than thousand still missing
Just Earth News | @justearthnews | 16 Jul 2021, 11:12 am Print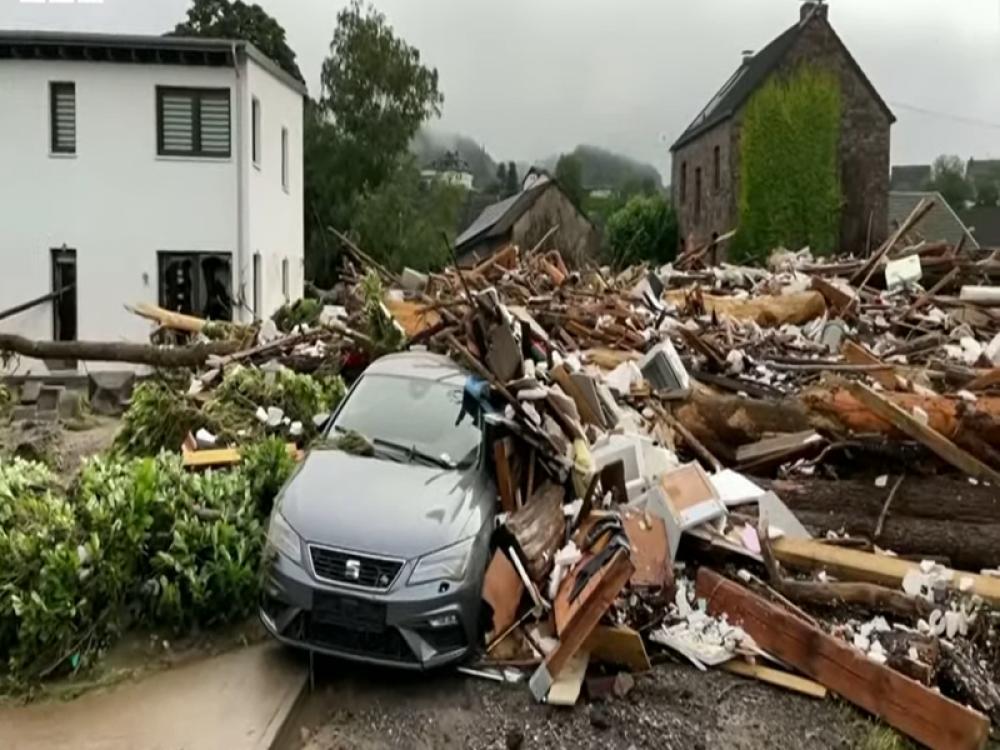 Germany Flooding
Image Credit: YouTube Video Grab
Berlin: The devastating floods that swept parts of Western Germany claimed 106 lives, according to local authorities, media reported.
With this the total death toll in western Europe has crossed 125 while rescuers continue to search for hundreds of people who are still assumed missing.
Heavy rainfall frayed parts of France, Switzerland, Luxembourg and the Netherlands.
Germany continues to be the worst victim of the catastrophic rains said to be the heaviest in a century.
"In some areas we have not seen this much rainfall in 100 years," Andreas Friedrich, a German weather service spokesman, told CNN.
He added that "in some areas we've seen more than double the amount of rainfall which has caused flooding and unfortunately some building structures to collapse."
Most parts of these states had 24-hour rainfall totals between 100 and 150 millimeters (3.9-5.9 inches), which represent more than a month's worth of rainfall in this region, said the report.
Cologne recorded 154 millimeters (6 inches) of rainfall in only 24 hours ending Thursday morning, which is nearly double its monthly average for July of 87 millimeters (3.45 inches).
Fast moving torrents of water inundated towns and villages, causing buildings to collapse and leaving residents stranded.
A total of 63 victims have been reported in the state of Rhineland-Palatinate and 43 in the state of north Rhine-West-phalia.
In Belgium, the death toll jumped to 23.
The German authorities have said the death toll is expected to rise as rescue operations are stepped up and water drains from the flood ravaged areas.
As many as 900 Army personnel have joined rescue teams in Germany as nearly 1300 people remain unaccounted for.
Authorities hoped that many of them could be stranded and efforts to contact them may have been fruitless due to disrupted roads and phone connections.