Israel-Palestine conflict: Ceasefire expected within a couple of days, says Hamas official
Just Earth News | @justearthnews | 20 May 2021, 01:23 am Print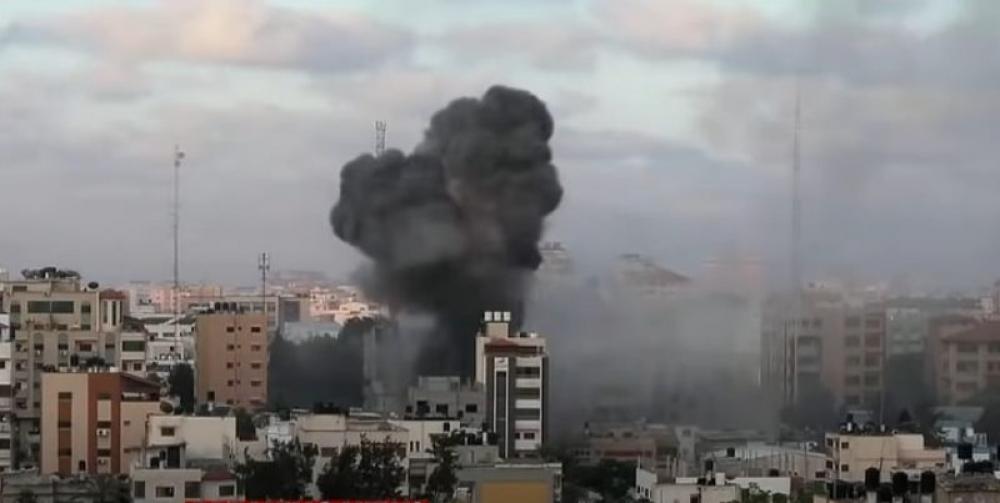 Israel-Palestine Conflict
Photo: Screengrab from YouTube
Gaza: A senior Hamas official has said he expects a ceasefire within a few days, as pressure from the international community mounted on Israeli forces and the Palestinian miltant outfit to end the skirmish.
Speaking to Lebanon's al-Mayadeen TV, senior Hamas official Moussa Abu Marzouk said, "I think that the ongoing efforts regarding the ceasefire will succeed."
"I expect a ceasefire to be reached within a day or two, and the ceasefire will be on the basis of mutual agreement," he said.
Meanwhile, the US has urged Israel to engage in de-escalation, following a discussion between President Joe Biden and Prime Minister Benjamin Netanyahu on Wednesday.
"President Biden spoke with Israeli Prime Minister Netanyahu today. The two leaders had a detailed discussion on the state of events in Gaza, Israel's progress in degrading the capabilities of Hamas and other terrorist elements, and ongoing diplomatic efforts by regional governments and the United States," the White House press statement read.
"The President conveyed to the Prime Minister that he expected a significant de-escalation today on the path to a ceasefire," it added.
However, reports quoted Netanyahu as saying that he was determined to carry on until peace and security for Israeli citizens were ensured.
According to a BBC report, Israeli forces carried out over 100 airstrikes on Hamas infrastructure in the north of Gaza early on Thursday.
The militant group hit back with rocket fire at Israeli targets.
So far, 227 people, including over 100 women and children, have been killed in Gaza, according to the local health ministry.
Israel has claimed at least 150 militants have been gunned down, though Hamas has refrained from giving figures.
In Israel, two children were among 12 deceased.
The country has further claimed that 4,000 rockets have been fired by militants towards its territory.