26/11 attack: Pakistan yet to deliver verdict, 12 years after Mumbai mayhem
Just Earth News | @justearthnews | 25 Nov 2020, 10:21 pm Print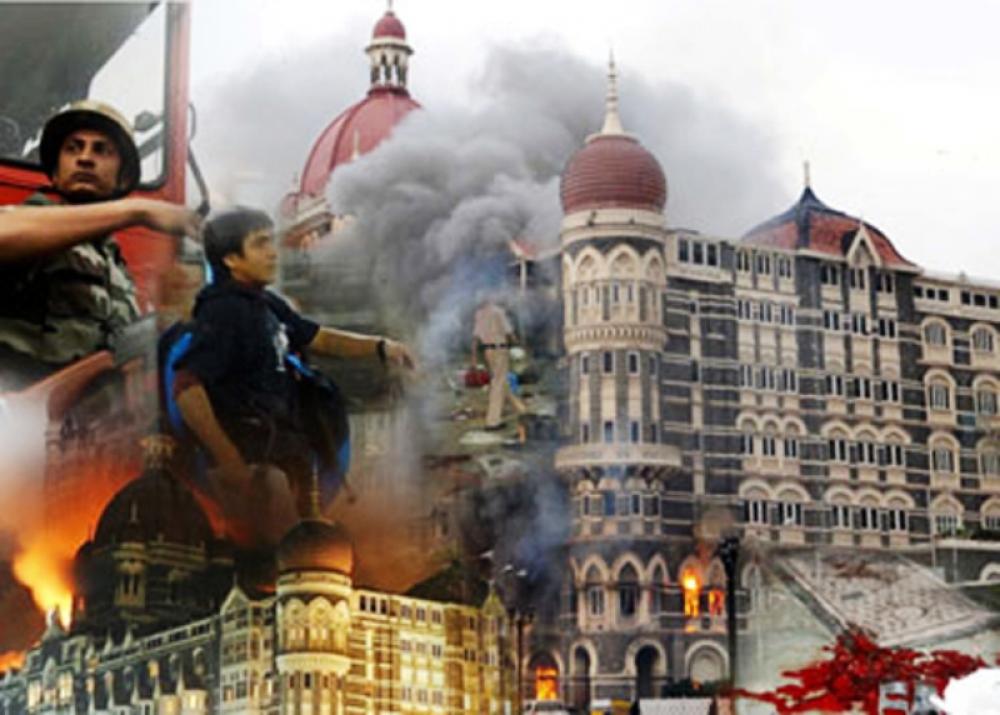 26/11 Mumbai Attack
The attack injured over 300 and claimed the lives of 166 people.
There was a strong feeling among the international community that Pakistan was not being serious in taking action against the perpetrators of the 2008 Mumbai terror attacks as its mastermind, Jammat-ud-Dawa (JuD) chief Hafiz Saeed, is enjoying Islamabad's unfettered hospitality and he is roaming around "freely".
It is a pity that the Pakistan's interior ministry has removed the Federal Investigation Agency's (FIA) chief prosecutor, Choudhury Asharful, in the 26/11 Mumbai terror attack case. He was asked to go as he wasn't inclined to toe the government line.
Pakistan would like to deny that its military and spy agency, ISI, had anything to do with the Mumbai terror attack, in sending 10 trained Lashkar terrorists across by sea and killing 166 people. But it's surprising it can be so intransigent when the world knows what happened on November 26, 2008.
The case has dragged on for years without direction in a special Pakistani fast-track court, but obfuscation has been the main aim as Islamabad insists on testimony by 24 Indian witnesses on its soil, a difficult condition to fulfill in the circumstances.
On November 26, 2008, Mumbai had come to a standstill when 10 Lashkar-e-Taiba (LeT) terrorists who entered the city via sea route from Pakistan carried out a series of shooting and bombings that injured over 300 and claimed the lives of 166 people.
Five years after the attack, the JuD chief was given over Rupees 60 million as grant by the government, which many believe was the honorarium for the terror attack on Mumbai.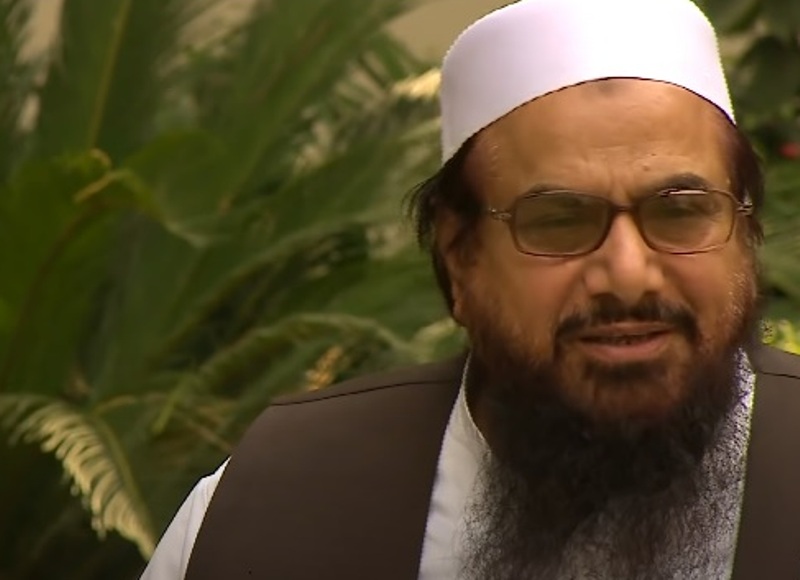 Mumbai Attack Mastermind Hafiz Saeed. Photo: Screengrab from Youtube
No less appaling has been the Pakistani government's gift of a bulletproof car a few weeks before Saeed and his patrons in the army carried out the Mumbai attack. Despite truck loads of evidence of Pakistan's involvement, it continues to deny any role in the attack.
Hafiz Muhammad Saeed, the co-founder of terrorist group Lashkar-e-Taiba and the chief of Jama'at-ud-Da'wah, has had sanctions placed against it as a terrorist organisation by the United Nations. He is an internationally designated terrorist even though he is influential in Pakistan among certain religious groups. In April 2012, the United States announced a bounty of $10 million on Saeed, for his role in the 2008 Mumbai terror attacks.
Saeed has been sentenced to 10 years in jail by an anti-terrorism court in Lahore in two terror-financing cases not related to 26/11. He is already in jail as he was sentenced to 11 years behind bars in two other terror-financing cases in February. At present, he is lodged at Lahore's high-security Kot Lakhpat jail.
Another Mumbai terror mastermind, Zakiur Rehman Lakhvi, gets royal treatment from Pakistan authorities while in jail. He was arrested in December 2008 in connection with 26/11 Mumbai terror attacks.
Lakhvi who was in charge of planning and executing the 26/11 terror attack is living in luxury in a Rawalpindi jail.
According to BBC Urdu news, Lakhvi and his associates have several rooms at their disposal in the jail adjacent to the Jailor's office. They have permission to have TV, mobile phone and access to the internet and also unlimited access to visitors any time of the day. The visitors are not required to identify themselves to the jail authorities. This is unthinkable in any other country.
Lakhvi, a close relative of Saeed, was arrested in December 2008 soon after the 26/11 terror attacks and was indicted along with six others on November 25, 2009.
Lakhvi's access to guests, mobile phones and internet kept him in effective contact with LeT rank and file. On December 18, 2014 an anti terrorism court granted him bail. The Pak government arrested him the next day under MPO, but the IHC Judge suspended Lakhvi's detention due to "weak legal ground". Just before he was to be released he was again arrested on charges of kidnapping an Afghan national.
In October last year, the Paris-based international anti-terrorism watchdog Financial Action Task Force (FATF) didn't blackball Pakistan altogether on the terrorism question, placing Islamabad on its "grey" list for a period of four months. This was leniency being shown since FATF is currently being chaired by China, Pakistan's best friend.
A report prepared by Pakistan's Federal Investigation Agency (FIA) contains a list of 19 'most wanted' terrorists involved in planning and financing 26/11 terror attacks. The report mentions that all the 19 men belonged to the now-defunct Lashkar-e-Taiba.
Based on the evidence provided by India and amid international pressure, the FIA registered a case in 2009 to probe the Mumbai attack. The trial continues to gather dust in an anti terrorism court in Pakistan and is yet to be completed.