WHO's solid evidence backing its call to reduce sugar intake
05 Mar 2015, 02:45 pm Print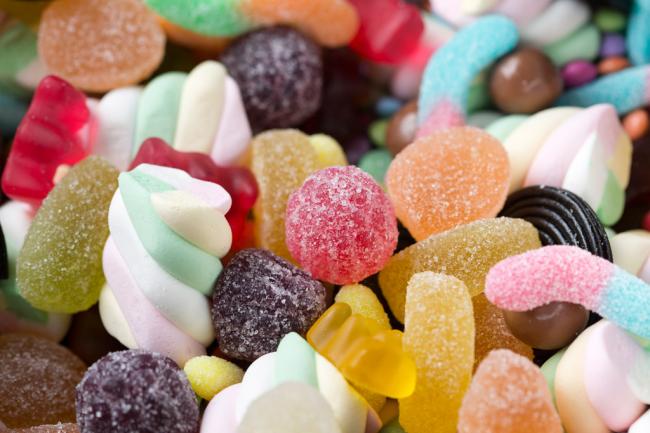 New York, Mar 5 (JEN): New guidelines released by the United Nations health agency on Wednesday recommended that adults and children worldwide reduce their daily sugar intake to boost health and stave off non-communicable diseases.
The World Health Organization (WHO) says intake of 'free' sugars– monosaccharides (such as glucose, fructose) and disaccharides (such as sucrose or table sugar) – should make up less than 10 per cent of daily energy intake, while a reduction below five per cent of energy intake per day would provide additional benefits.

"We have solid evidence that keeping intake of free sugars to less than 10 per cent of total energy intake reduces the risk of overweight, obesity and tooth decay," said, Dr. Francesco Branca, Director of WHO's Department of Nutrition for Health and Development.
"Making policy changes to support this will be key if countries are to live up to their commitments to reduce the burden of non-communicable diseases," he added.

The WHO's recommendations are based on evidence showing that adults who consume less sugar have lower body weight and that increasing the amount of sugars in the diet is associated with a weight increase.
It also shows that children with the highest intakes of sugar-sweetened drinks are more likely to be overweight or obese than children with a low intake of sugar-sweetened drinks.

Around the world sugar intake varies, with adult consumption in Europe ranging from about 7-8 per cent of total energy countries like Hungary and Norway, to 16-17 per cent in countries like Spain and the United Kingdom.

Children's intake is much higher, from 12 per cent in countries like Denmark, Slovenia and Sweden, to nearly 25 per cent in Portugal, while setting can also result in variations. Intake in rural South African communities was 7.5 per cent, while for the urban population the figure was 10.3 per cent.

The strength and quality of the supporting evidence is such that the WHO says they can be adopted as policy in most situations and they can be used to develop measures to decrease free sugars intake, through public health interventions like food and nutrition labelling, consumer education, regulation of marketing of food and non-alcoholic beverages that are high in free sugars, and fiscal policies targeting foods and beverages that are high in free sugars.

The agency first made the recommendation to reduce free sugars intake to less than 10 per cent of total daily energy intake in 1989, with a joint WHO/FAO Expert Consultation in 2002 further elaborating the call. The updated guidelines recommend reduction of free sugars below the five per cent mark if possible.

The new guidelines do not apply to the sugars in fresh fruits and vegetables, and sugars naturally present in milk, because there is no reported evidence of adverse effects of consuming these sugars, but rather to those added to foods and drinks by the manufacturer, cook or consumer, and sugars naturally present in honey, syrups, fruit juices and fruit juice concentrates.

Many of those are "hidden" in processed foods that are not usually seen as sweets. For example, 1 tablespoon of ketchup contains around 4 grams (around 1 teaspoon) of free sugars. A single can of sugar-sweetened soda contains up to 40 grams (around 10 teaspoons) of free sugars.

Updating the guideline on free sugars intake is part of WHO's ongoing efforts to update existing dietary goals to prevent non-communicable diseases. The sugars guidelines should be used in conjunction with other nutrient guidelines and dietary goals, in particular those related to fats and fatty acids, including saturated fat and trans-fat.

Photo: WHO/Christopher Black