COVID-19: Indian Prime Minister Modi announces door-to-door vaccination drive
Just Earth News | @justearthnews | 03 Nov 2021, 12:53 pm Print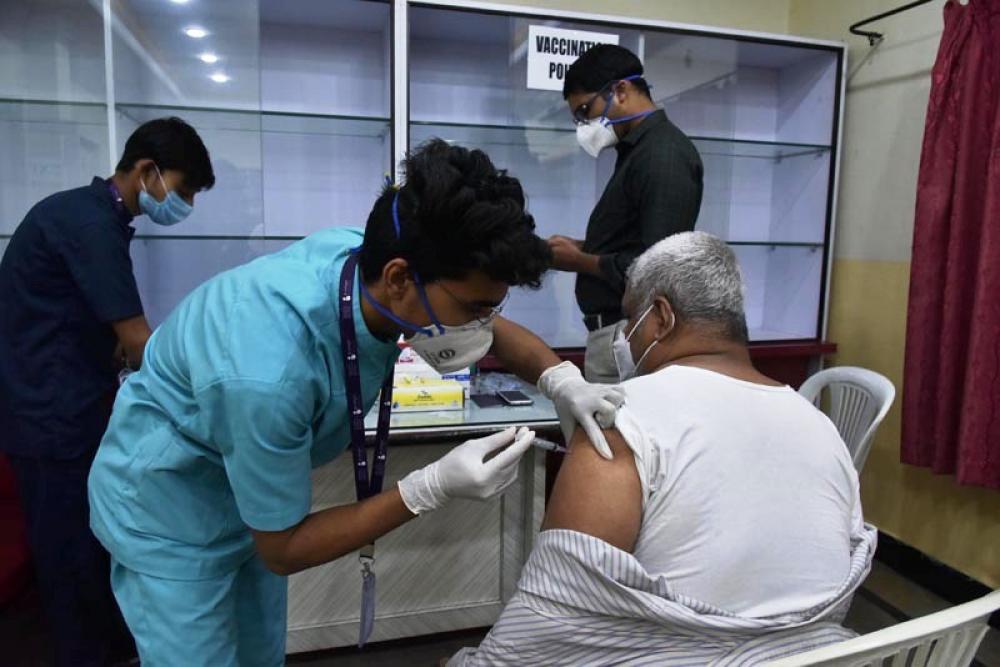 Covid-19 | India
File image of Covid-19 vaccination in India by UNI via India Blooms
Delhi (JEN): Indian Prime Minister Narendra Modi on Wednesday said coronavirus vaccines should now be taken to the doorsteps of the people, and there should be an equal focus on the second dose.
Addressing a Covid vaccine review meeting shortly after his return from the Glasgow COP26 summit, Narendra Modi suggested that religious as well as community leaders and youth organisations such as National Cadet Corps and National Service Scheme will be roped in for the door-to-door vaccination campaign.
"Till now all of you have made arrangements for taking the people to vaccination centers, and now vaccines should be taken to every door, there should be a door-to-door vaccination drive," Narendra Modi said in a virtual meeting with the administrators of the states where the vaccine coverage is less than 50 percent.
"Under the free vaccine campaign, we have administered about 2.5 crore vaccine doses in a day. It shows our capacity," Modi said.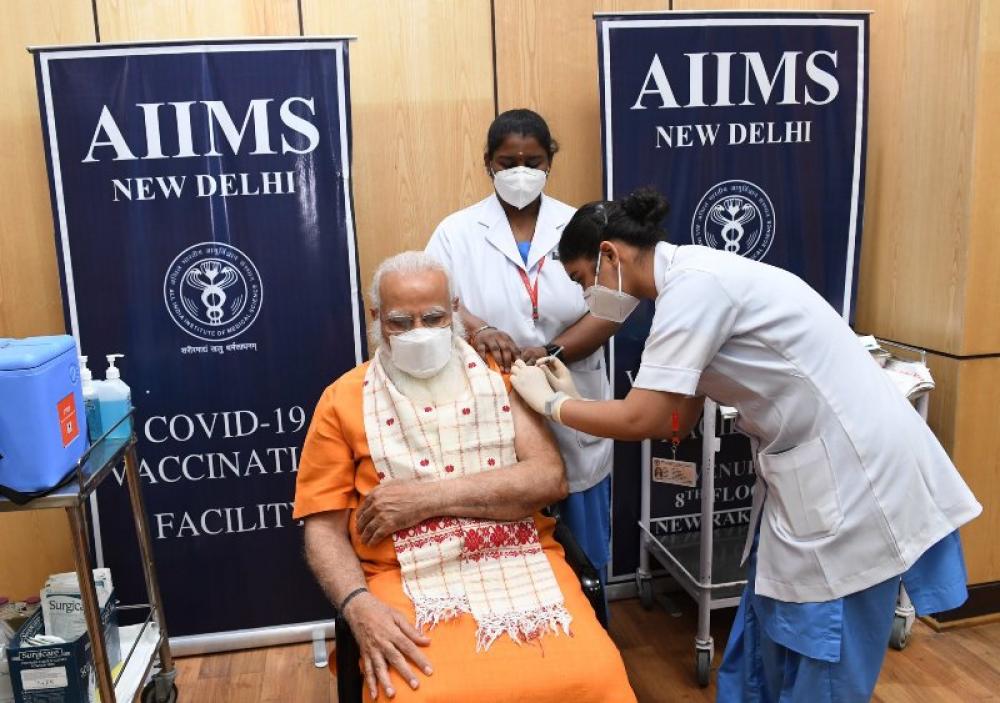 File image of Indian PM Modi taking second dose of Covid vaccine in April. Photo via PIB India.
The Prime Minister exhorted all officials to ensure that the country widens its vaccination coverage by the end of 2021 and enter the new year with renewed self-belief and confidence.
Modi asked the officials to develop micro strategies, keeping in mind the experience so far to go for saturation of vaccination by addressing the gaps at local level.
The PM asked the officials to change gears from arrangements made for taking people to the vaccination center and for safe vaccination to administering vaccines from door to door.
According to government figures, around three-quarters of adults in the nation of 1.3 billion people have had one shot and 30 percent are fully vaccinated.
Narendra Modi made the announcement on a day when the World Health Organization (WHO) granted an Emergency Use Listing (EUL) to Bharat Biotech's 'made-in-India' coronavirus vaccine, Covaxin.
"Covaxin vaccine was reviewed by WHO's Strategic Advisory Group of Experts on Immunization (SAGE), and recommended use of this vaccine in two doses, with a dose interval of four weeks, in all age groups 18 and above," a WHO statement read.