Bangladesh: 81 die as country records another 6,058 Covid-19 cases in 24 hours
Just Earth News | @banglalivenews | 24 Jun 2021, 07:20 am Print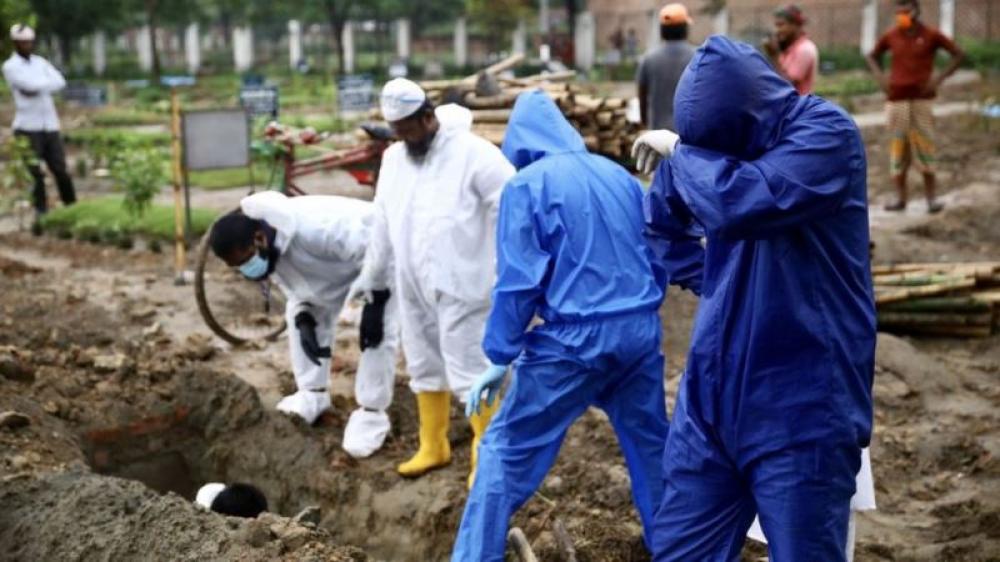 Bangladesh Covid-19
Dhaka: The single day death toll in Bangladesh crossed the 80-mark for the second day in a row as 81 people succumbed to the deadly virus and another 6,058 people tested positive within 24 hours between Wednesday and Thursday.
The death toll and case toll rose to 13,868 and 8,72,935 respectively.
Among the 81 deceased- 55 men and 26 women- 62 died in government hospital, 14 in private facilities and five at their homes.
Khulna division registered 23 deaths, 20 died in Rajshahi division, 13 in Dhaka division, seven each in Chittagong and Rangpur divisions, five in Sylhet division, and three each in Mymensingh, and Barisal divisions.
Thirty-six people were aged over 60 years, 18 people between 51 and 60, nine people between 41 and 50, nine people between 31 and 40, eight people between 21 and 30 and one person between 11 and 20.
According to an official press release, 30,994 samples were collected and 30,391 samples were tested at 554 laboratories in the last 24 hours. The country has so far tested 64,35,466 samples.
The rate of identification in last 24 hours was 19.93 percent. Since the first coroavirus case was reported on March 8, 2020, the total identification rate has been 13.56 percent.
Meanwhile, 3,230 people recovered from the virus in the last 24 hours. A total of 7,94,783 people have made recovery so far.
According to official data 7,447 people have died in Dhaka division, 2,627 in Chittagong division, 1,087 in Khulna division, 936 in Rajshahi division, 555 in Rangpur division, 511 in Sylhet division, 413 in Barisal division and 292 in Mymensingh division, so far.
The overall mortality rate stands at 1.59%.