Bangladesh: Covid-19 deaths near 6,500 as 39 die within 24 hours
Just Earth News | @justearthnews | 25 Nov 2020, 05:40 am Print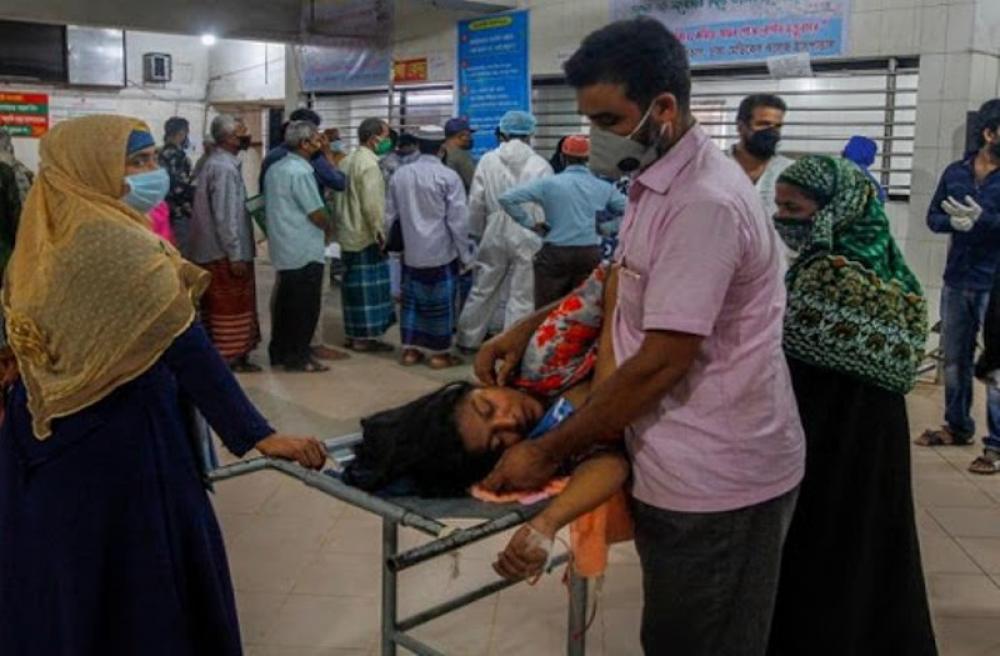 Covid-19
Dhaka: Coronavirus (Covid-19) has killed 39 more people across the country in the last 24 hours. Among them 26 are males and 12 are females. The death toll from the virus rose to 6,487 people.
In the last 24 hours, 15,777 samples were collected and 16,001 samples were tested in 117 laboratories, according to an official press release.
The total number of sample tests stood at 26,96,150.
Meanwhile, 2,156 new patients were diagnosed with the respiratory disease. As a result, the total number of identified patients stood at 4,54,146.
During the same time, 2,302 people have recovered, taking the total to 3,69,179.
Compared to the sample test in the last 24 hours, the patient identification rate is 13.47 percent.
So far, the detection rate is 16.84 percent considering the total sample test, the recovery rate is 81.29 percent and the death rate is 1.43 percent.
The first case of coronavirus infection was identified on March 8 in the country. Bangladesh recorded its first death from the virus on March 18.
Of the total deceased, 4,982 (76.80 percent) are males and 1,505 (23.20 percent) are females.
In a divional analysis, of the 39 deaths, 26 were in Dhaka division, five in Chittagong, three in Rajshahi, two in Khulna, two in Rangpur and one in Sylhet.