Bangladesh: Nearly one in 10 persons infected by COVID-19 in Dhaka city
Just Earth News | @justearthnews | 11 Aug 2020 Print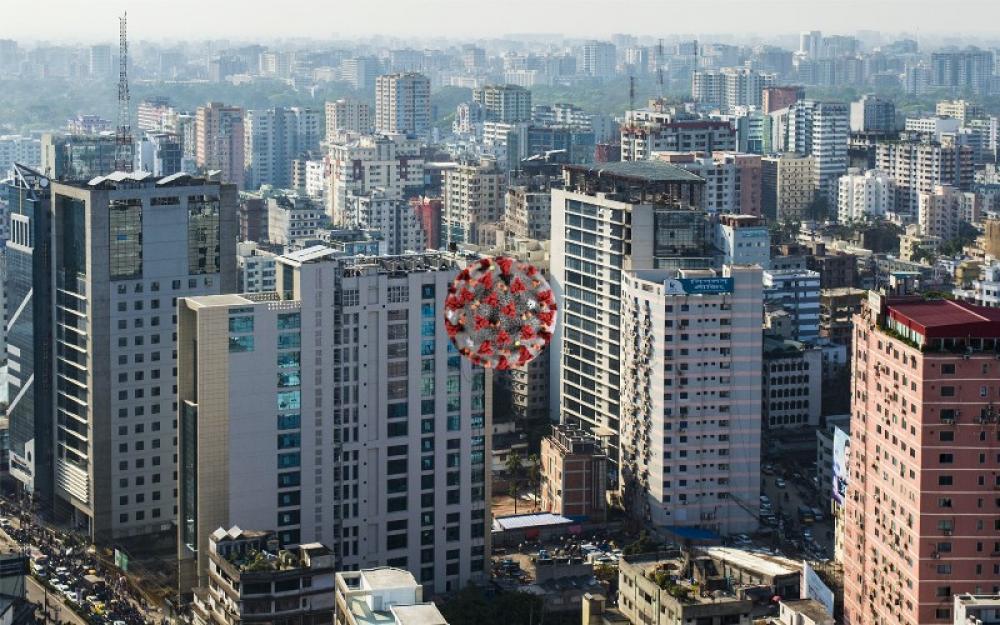 The country has reported 2,64,000 cases and 3,471 deaths, so far, due to Covid-19.
Dhaka: At least nine percent of people in Dhaka city have been infected by COVID-19 while 78 percent people reported no symptoms, a study has revealed.
The first-ever cross-sectional study indicates that many undetected carriers have been spreading the deadly virus, experts told The Daily Star.
"The study proves the number of infected people is more than what we thought. The transmission is going on extensively in an unknown and uncontrolled way," Prof Ridwanur Rahman, an infectious disease specialist, told The Daily Star.
A total of 3,227 households were surveyed across the capital between April 18 and July 5, jointly by the Institute of Epidemiology, Disease Control and Research (IEDCR) and the International Centre for Diarrhoeal Disease Research, Bangladesh (icddr,b), the newspaper reported.
"We will sit to discuss [the study outcome] soon and then we will plan the next step. We will inform you everything," Prof ABM Khurshid Alam, acting director general of the health directorate, told The Daily Star yesterday.