Cancer Research: Fighting the fault in their stars
Just Earth News | @justearthnews | 27 May 2018, 01:02 pm Print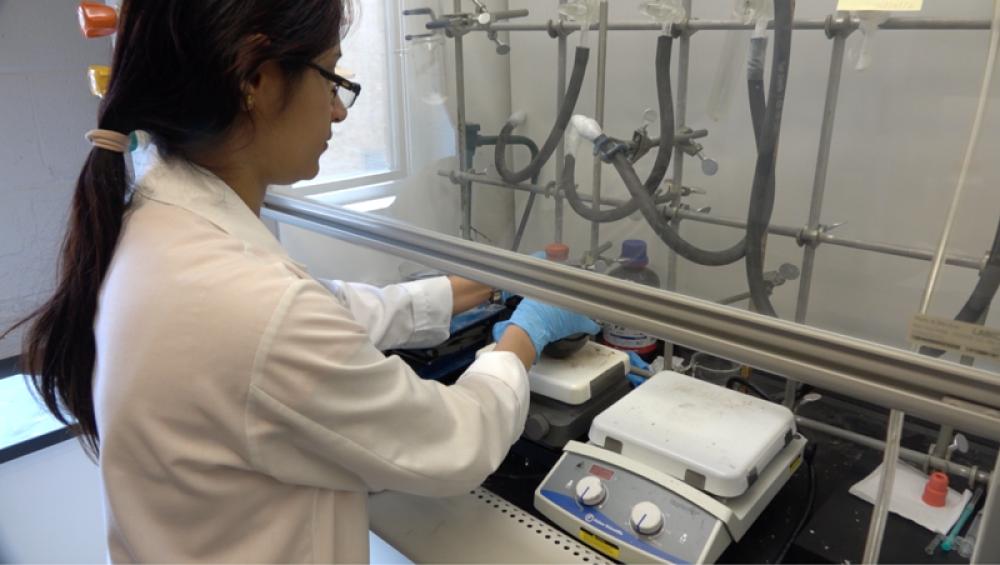 An American Indian doctor in a Missouri lab is using modern techniques to turn herbs used in ancient Indian cures into potentially life-saving medicine for breast and prostate cancer. Madeline Jones and Cameron LaFontaine in USA and Ranojoy Saha and Sudipto Maity in India report
Dr. Kattesh V. Katti combines two liquids in his lab at the University of Missouri Medical School, bringing the mixture to a boil on a hot plate.
The liquids -- called "phytochemicals" -- are derived from plants such as green tea leaves, cranberry, soybean and mango. When he mixes them, he's also combining ancestral wisdom with Western medical technology.
Thousands of years ago in Katti's native India, doctors would grind herbs in a dish with a mortar and pestle and spread them on inflamed areas. Today, Katti is using modern techniques to turn these herbs into potentially life-saving medicine for breast and prostate cancer.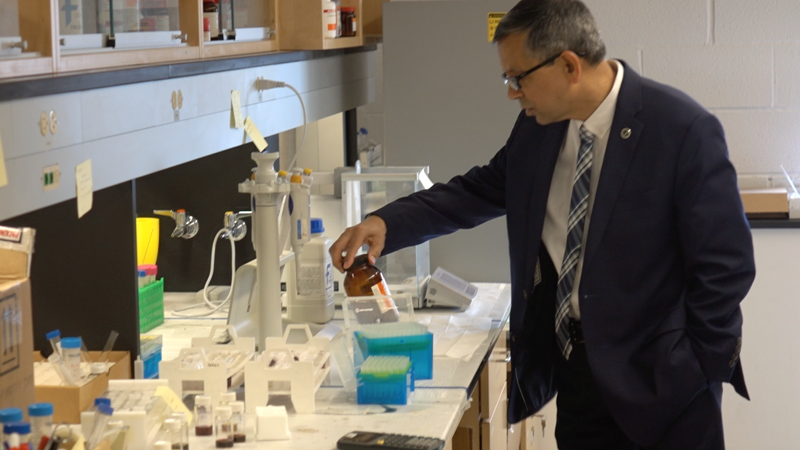 Dr. Kattesh Katti, a University of Missouri medical professor studying the use of herbal medicine for cancer, works in his lab.
Katti, a UM medical school professor, calls his treatment "green" nanotechnology. Basically, it involves attaching concentrated particles from plants to tiny "nanoparticles" and then injecting them into a patient's body.
Katti has been working to identify the antioxidant properties of these plants and is now testing his cancer treatment on patients through a clinical trial in India.
Katti is one of a growing number of researchers testing alternative therapies inspired by ancient cures to help reshape modern medicine. Others reside at hospitals connected with Yale, Duke and Johns Hopkins universities.
Overall, the alternative medicine industry - defined as any form of medicine outside the Western mainstream - grew by almost $3 billion in revenue between 2011 and 2016, and is expected to generate a revenue of $196 billion dollars by 2025.
One thing ancient people knew about herbal medicine is "that it did work," Katti said. "What is the proof? The proof is a human civilization that thrived to be sitting here today and talking about it."
'Green' revolution
Katti's medical career began in 1990, when he was offered a research position at UM's School of Medicine. With a background in science research and education, Katti was assigned to apply principles of chemistry to developing new pharmaceuticals to treat and detect cancer and other diseases.
"In the back of my mind," he said, "I was always thinking the chemical molecules I was developing would one day have applications in medicine."
While continuing his cancer research at MU, Katti started thinking about how nanotechnology - the study and application of extremely small things - could be used in healing. Katti was sceptical about the extreme toxicity of certain chemicals in the chemotherapies used to treat cancer, which led him to research the disease-fighting properties of plants.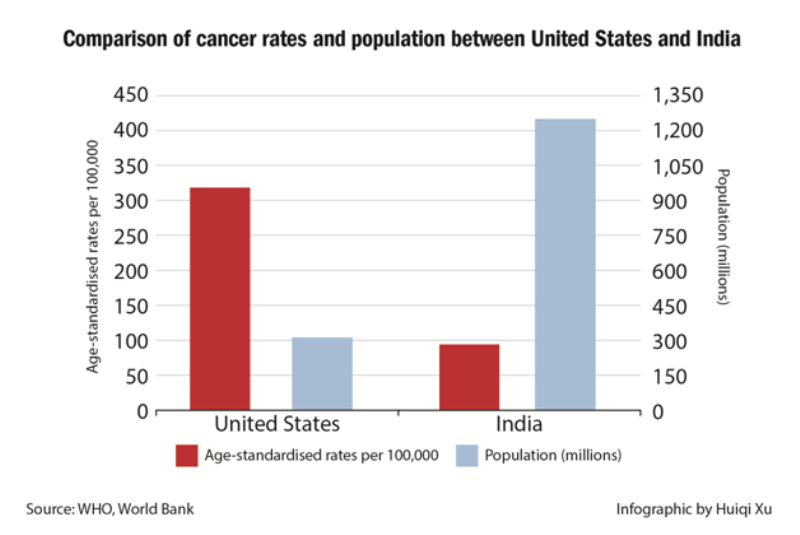 Eventually, Katti discovered he could attach particles from plants such as soybeans, turmeric and green tea leaves to gold nanoparticles. And testing proved these compounds capable of killing cancer cells while also strengthening the patient's immune system to fight the disease.
"Many other sophisticated medicines go and kill as much of the cancer cells as possible, but they also attack the immune system of the body," Katti said, adding, "By killing the cancer cells, they kind of imbalance the immune system - the system that allows us to fight the disease."
Katti's herb-based treatment actually boosts a patient's immune system while killing cancer cells, and has a significantly less toxic effect on the human body than the usual chemo regimens.
Katti's treatment draws from an ancient practice of herbal medicine that has been used for almost 12,000 years in ancient civilizations such as Greece, Egypt, China and India.
"In our times, for the technology to be accepted in the Western world, there needs to be a scientific rationale for it," said Veli Thipe, a chemistry PhD student at MU and one of Katti's lab assistants. "Dr. Katti has stepped in to add some scientific significance to what our ancient ancestors did."
Success with trials
Katti is now starting to see first-hand how his medicine can help suffering cancer patients.
He is leading clinical trials in India through a pharmaceutical company called Dhanvantari Nano Ayushadi, or DNA, which is licensed to distribute herbal medicine.
Things look promising.
"Some patients had less than 3 months of survival. They have lived on. The quality of life has drastically improved," Katti said. "We are seeing fantastic results. No red flags."
One trial participant learned in April that the tumor in her breast decreased from 3.2 to 3 centimeters. Katti said a similar tumor in another patient undergoing chemotherapy doubled in size over the same time frame.
"You might say 3.2 to 3.0 is not a big deal. It is a huge deal; it is about a 6 percent decrease," Katti said "There is not (a) therapy that even stops breast tumor growth, so this not only stops it, but it takes it down...It sounds like a fairy tale but this is for real. That's why we are so excited."
Word has spread, and Katti has gotten requests for the medication in the U.S.
He recalls an email from the son of a woman suffering from terminal breast cancer who was asking whether she could use his medicine. Katti put her in touch with the pharmaceutical company in India, and she received it on compassionate grounds.
Katti hopes the treatment will be approved by the U.S. Food and Drug Administration within the next year, and will be available by prescription in America soon.
Scepticism on Ayurveda cure
However, according to Dr V R Ramanan, Deputy Director – Medical, Tata Medical Center, one of the centres of excellence in cancer treatment in India (located in Kolkata), as a medical scientist he has no answer to an Ayurvedic cure of cancer.
"Ayurveda claims, Homeopathy claims. I have no comments, absolutely zero comments on this. As a medical scientist I have no answer to this," he said.
Asked if he has come across any case where Herbal treatment for cancer proved fruitful, Dr Ramanan said: "People tell a lot of things, miracles happen but then you don't know why a miracle happens. But modern medicine states that cancer kills fast if you don't take medicine."
"It is deadly and it keeps coming back but at the same time, it is curable. Today many cancers are fully curable. We have had blood cancer children who have become adults, got married and have children now."
A nationwide shift
However, Katti's work reflects a growing interest in ancient cures that were largely cast aside in the West more than a hundred years ago.
In the late 19th and early 20th centuries, he said, Western medicine became increasingly focused on isolating chemical compounds, abandoning traditional approaches such as herbal medicine.
According to Ayurveda experts in India, this oldest Indian indigenous medicine system of plant drugs is known from very early times for preventing or suppressing various tumours.
"Nowadays scientists [in India] are keener to research on complementary and alternative medicine for the management of cancer," said Dr. Divya Sharad, an Ayurvedic physician in New Delhi,
She said: "Turmeric stands as one of the most extensively studied spices, with over 1,700 lab studies published over the last few decades."
Sharad, who works with Swami Parmanand Prakritik Chikitsalaya (SPPC) that offers to heal through Naturopathy, Yoga, Ayurveda, etc., said turmeric and other herbs have been used for centuries in India to treat ailments like skin conditions, pain and gastrointestinal problems -- and now clinical trials are examining their role in reducing cancer risk.
According to Katti, "it is pretty amazing what those (traditional) modalities have done to humankind."
"In the Western world, we have kind of ignored that," Katti said. "In our schools, our colleges, we don't teach that. There's a disconnect, actually."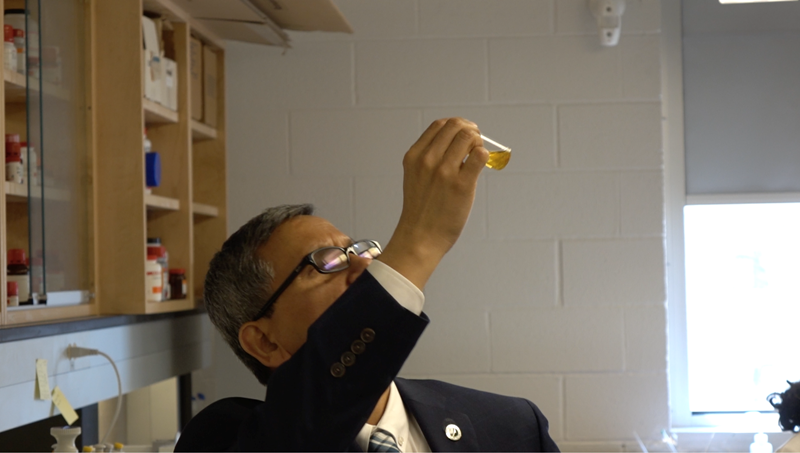 Katti is one of a growing number of researchers testing alternative therapies inspired by ancient cures to help reshape modern medicine
Katti's work builds on the principles of Ayurvedic medicine, which emphasize nutrition, herbal medicine, physical activity, meditation, and synchrony with the body's biological cycles.
Slowly, the divide between Eastern and Western medicine is narrowing. According to the National Institutes of Health, more Americans are becoming interested in alternative approaches such as herbs, diet and exercise.
Dr. Caya Tanski, a practising naturopathic doctor in Columbia, Missouri, said she's had "great success" with herbal medicine.
"Rather than add toxicity to the body, we're trying to detox and rid the body of cancer," she said. "It's bringing the body back into balance so ideally, it can heal itself."
Across the United States, there are now more than 30 Ayurvedic training programs, the National Ayurvedic Medical Association says, and a growing number of American physicians and consumers are starting to embrace its principles.
"The herbal therapy - they need a strong science behind it for proof. I think that is the reason why some people lack trust in this," Katti said. "Now, we have that scientific backup. I think this will trigger lots of interest."
(Images and Infographics by Huiqi Xu)