U.S. Ambassador to India Richard Verma visits a multi-speciality hospital in Dharavi treating HIV,Tuberculosis
Just earth news 02 Aug 2016, 03:09 pm Print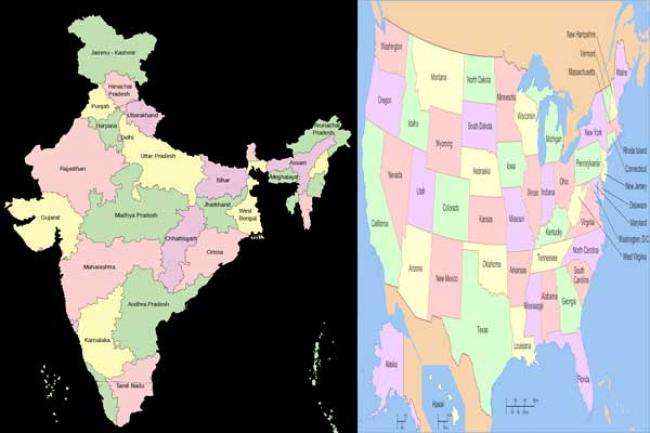 Mumbai, Aug 2 (Just earth news): U.S. Ambassador to India Richard R. Verma visited the Sai Hospital in Mumbai's Dharavi slum on Monday to learn about the U.S. Agency for International Development (USAID)'s support to test and diagnose HIV in patients suffering from tuberculosis (TB), and to demonstrate the U.S. commitment to fight TB and HIV in India.
In India, approximately 50 percent of deaths in HIV patients are due to TB, reinforcing the need to prevent, care and treat HIV and TB as co-infections.


During Ambassador Verma's visit, he met with doctors, local health care workers, and patients to discuss the magnitude of TB and HIV's burden among the vulnerable poor in India.


"Meeting with patients today who are suffering from both TB and HIV emphasizes the critical need to diagnose and treat both of these diseases simultaneously, and bring our resources to bear so that we can together achieve a TB-free India," said Ambassador Verma.


USAID helps private health care providers link TB patients to public health facilities in order to test HIV, saving lives by diagnosing and co-treating HIV and TB. Additionally, USAID provides advocacy, counseling and support services for HIV and TB co-infected patients.


"I was diagnosed with HIV and TB at my local health care facility, which is now also helping me receive proper treatment and is providing me counselling support. The availability of all three services near my home has been a huge relief for me and my family as we cope with the diseases," said a patient, who is receiving much-needed medical assistance at the Sai Hospital, with USAID's support.


India has the largest number of TB cases in the world — more than a quarter of the global burden — and nearly two people die from TB every three minutes in the country. All TB patients should be tested for HIV.


Since 1998, USAID has partnered with the Government of India to combat TB, investing more than $100 million to help diagnose and treat 15 million people living with the disease and to combat HIV, investing $204 million since 2004 to help create an AIDS-free generation.


The United States remains committed to supporting India in its efforts to treat HIV and TB together, and to help India achieve its vision of becoming TB and HIV-free.