Environment/Science
Environment/Science
Sikkim constructing quake-resilient houses
30 Dec 2013, 07:01 am Print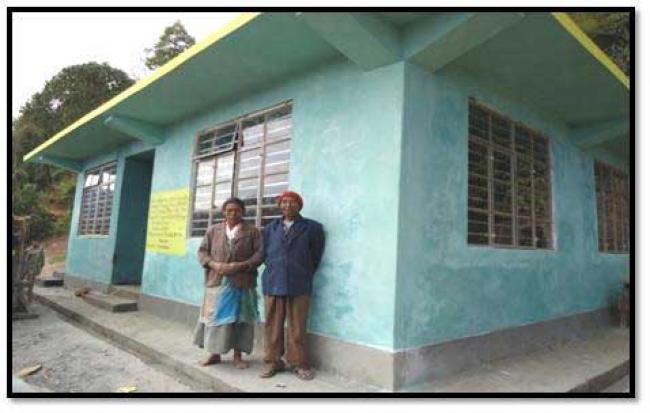 Gangtok, Dec 29 (JEN) The Sikkim government has initiated a Rs 391 crore cost project for constructing houses capable of withstanding natural disasters in Earthquake Prone Areas of the state so as the loss of lives and property is minimized during future calamities.
Apart from breath taking scenic beauty , the North Eastern state is at high degree of risk and vulnerability to high intensity earthquake.

Sikkim is located in one of the most active seismic zones in the world.

The state has faced several devastating earthquakes in the past on account of unique geo-physical setting resulting in a large number of deaths and severe property damage. During the last 115 years four great earthquakes occurred in Sikkim with a magnitude of 8.0 or greater intensity.

The 18 Sept earthquake in 2011 struck Sikkim with a magnitude of 6.9, the epicentre located near the Indian-Nepal border about 68km NW of Gangtok. Three aftershocks of magnitude 5.7, 5.1 and 4.6 followed within 30 minutes. About 100 deaths were reported from India with more than 70 in the state of Sikkim.

The Rs 391 crore Reconstruction of Earthquake Damaged Rural Houses (REDRH) project has been launched in 2012 for seismically strengthening 7,972 houses which were badly damaged during the Sept, 2011 earthquake due to porous land in the region said sikkim chief minister Sh Pawan Chamling

This project is funded under the Prime Minister's Special Relief Package from the Planning Commission, Government of India.

This project is being implemented by the Rural Management and Development Department, Government of Sikkim on the philosophy of Build Back Better to construct low cost modern houses compatible with the local climate and terrain .

So far 1,500 earthquake-resistant houses have been constructed under the project, with the remaining in an advanced stage of construction and slated for completion in the year 2014.

A total of Rs 227 crore out of the total Rs 389.83 crore outlay has been utilized so far, said sikkim chief minister Pawan Chamling

The each earth quake resistant house will be constructed in a plinth area of 605 square feet with construction cost is Rs 6.00 lakh per house out of which Rs 4.89 lakh will be provided financial assistance from the govt as grant in four installments after achieving pre-determined milestones namely - beneficiary finalized, plinth level complete, roof complete and house fully completed.

Various innovative steps have been taken to reduce the cost of construction under which each house will be constructed with RCC frame with a slab roof .

However, in few remote areas, option of CGI roofing will be provided. It will have minimum one toilet along with septic tank.

All the benificieries were selected by gram sabhas in a uniform and transparent manner by public display of selected benificieries list and all funds were released directly to the benificieries after achieving the pre fixed milestones.