Environment/Science
Environment/Science
Chinese official says radiation levels remain normal at Taishan Nuclear Power Plant in Guangdong
Just Earth News | @justearthnews | 16 Jun 2021, 07:03 am Print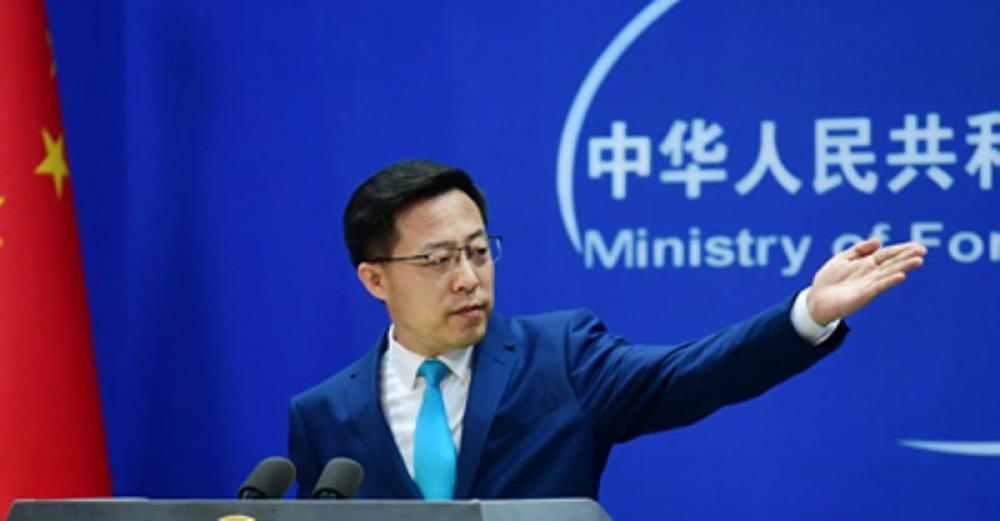 Taishan Nuclear Power Plant
Image: Chinese Foreign Ministry website
Beijing: The Chinese government on Tuesday said the radiation levels remained normal at the Taishan Nuclear Power Plant in Guangdong province.
He said there was no safety concern with the power plant.
He made the comment after the station's French operator and part-owner reported a gas build-up, triggering concerns among experts.
"China attaches great importance to nuclear safety, and has established a nuclear safety regulatory system that is up to international standards and in line with national conditions," Chinese Foreign Ministry Spokesperson Zhao Lijian said.
"Meanwhile, the National Nuclear Safety Administration maintains close cooperation with its foreign counterparts, and engages in communication and exchanges under multilateral mechanisms such as the International Atomic Energy Agency and the Convention on Nuclear Safety. So far, China's nuclear power plants have kept a good operating record with zero occurrence of incidents affecting the environment and public health," he said.
He said, "According to the competent authorities, the Taishan nuclear power plant performs to the requirements of the technical specifications with normal level of environmental radiation in the surrounding areas of the nuclear power plant, the safety of which is guaranteed."
"For specific technical issues, please refer to the competent authorities . As far as I know, China General Nuclear Power Corporation (CGN) has also issued a statement on this matter,' the Chinese official said.
The US government recently assessed a report of a leak at the Chinese nuclear power plant, media reports said.
According to media reports, the US government acted after a French company that part owns and helps operate it warned of an "imminent radiological threat".
The warning included an accusation that the Chinese safety authority was raising the acceptable limits for radiation detection outside the Taishan Nuclear Power Plant in Guangdong province in order to avoid having to shut it down, according to a letter from the French company to the US Department of Energy obtained by CNN.
Despite the alarming notification from Framatome, the French company, the Biden administration believes the facility is not yet at a "crisis level," one of the sources told the American news channel.
While US officials have deemed the situation does not currently pose a severe safety threat to workers at the plant or Chinese public, it is unusual that a foreign company would unilaterally reach out to the American government for help when its Chinese state-owned partner is yet to acknowledge a problem exists.
The scenario could put the US in a complicated situation should the leak continue or become more severe without being fixed, the news channel reported.