Environment/Science
Environment/Science
Nepal capital covered in toxic haze; flights affected
South Asia Monitor/JEN | @justearthnews | 27 Mar 2021, 07:03 am Print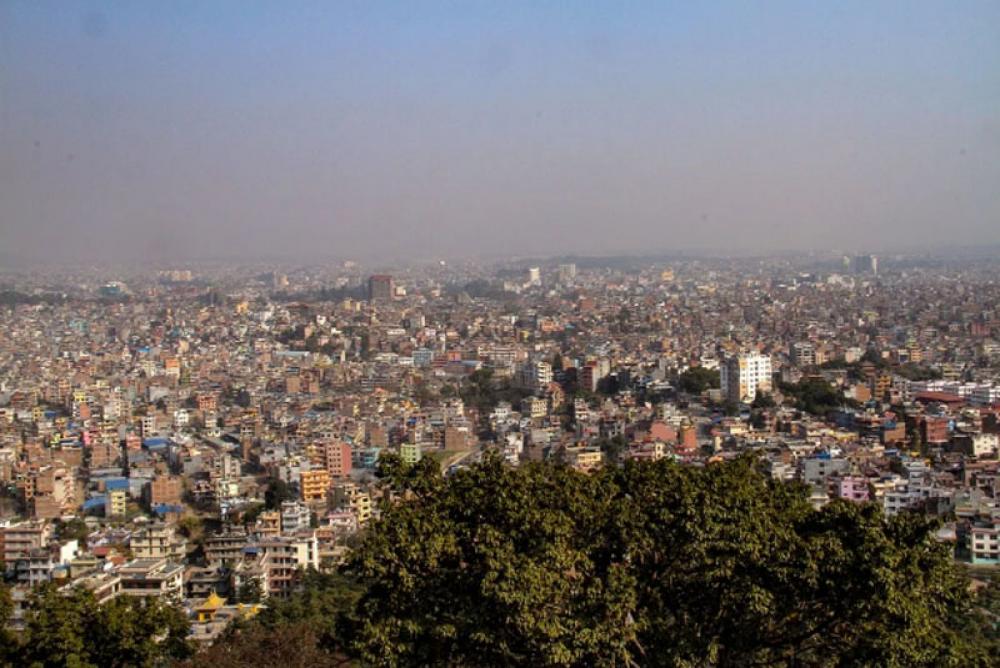 Nepal
A yellow toxic haze covered Nepal's capital Kathmandu on Friday, with several people complaining of difficulty breathing, and a burning sensation in their eyes, reported The Himalayan Times. Poor visibility in the valley also affected air traffic.
Reports indicated a sudden increase in the concentration of atmospheric carbon dioxide.
"Kathmandu valley has developed a winter inversion layer which traps pollution inside the city. Low wind speeds prevented the dispersion of pollutants and the inversion layer led to the trapping of pollutants," Rishiram Sharma, former government secretary and chief of the Department of Hydrology and Meteorology, was quoted as saying by the Himalayan Times.
Poor wind speed in the valley and the forest fire in the nearby region caused might be the reason behind it, he said.
The government estimate showed at least 110 cases of forest fires have been recorded in the past week. Further, smoke emitted by blick kilns, vehicular emission, and open burning of refuse had contributed to it.
Health experts also warned that the covid patients in their recovery stage with lungs affected would be seriously affected by this toxic smog. The poor visibility further caused disruption in the valley's air traffic, leading to the cancellation and diversion of many flights from The Tribhuvan International Airport.