Environment/Science
Climate Change
WEF: Swedish teen travels 32 hours in train, sleeps in -18 to highlight climate change to global leaders
Just Earth News | @justearthnews | 25 Jan 2019 Print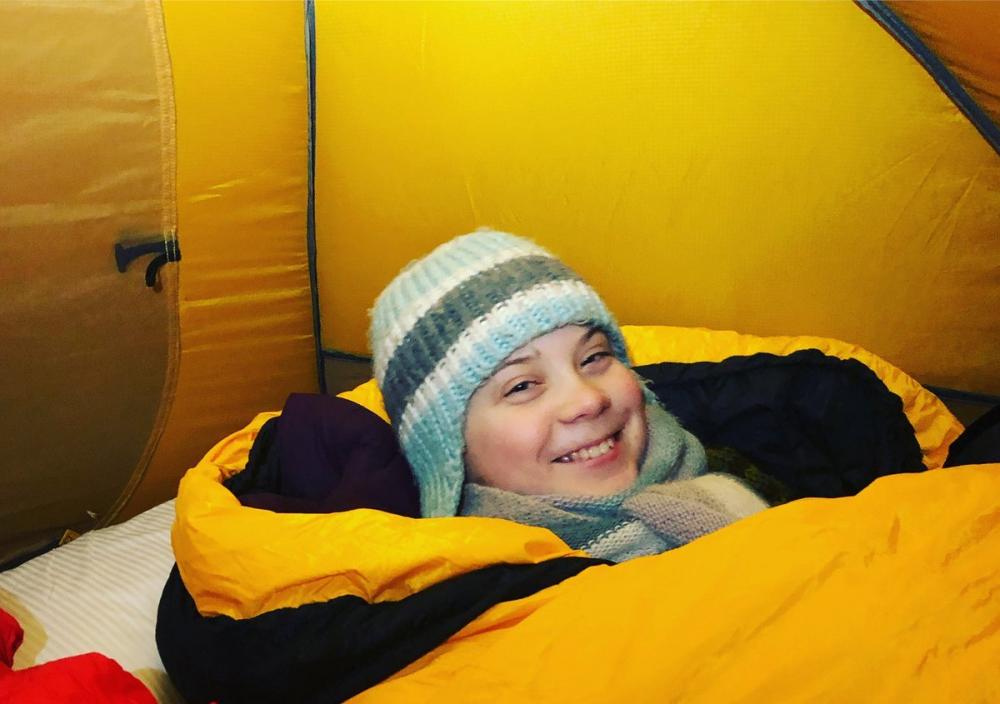 Davos: With an intention of attracting the attention of global leaders and business tycoons, who have assembled at the Swiss city of Davos, to the issue of climate change, a teen social activist camped out in a tent on Thursday night in temperatures well below freezing point.
Greta Thunberg, 16, traveled for 32 hours in a train to reach Davos from Stockholm.
After reaching the Swiss city, Greta even shared an image of herself resting in her sleeping bag, wearing just a scarf and a woolen bag.
Greta captioned the image as: "Goodnight from Davos. -15 and we're sleeping in tents at the @ArcticBasecamp #wef."
Arctic Base Camp corrected her by saying: "We've just realised it was actually -18."
Arctic Base camp is a team of scientists who have assembled in Davos to draw the attention of world leaders to the risks associated with climate change.
Davos is currently bustling with business and world leaders who have assembled in the hill city for the Forum and a picture of luxury s currently accompanying the venue with costs of hotels touching higher figures.
The situation in which Greta is camping in the city is completely contrasted to the picture of luxury accompanying the Forum.
As per a CNN report, on Thursday, Greta Thunberg gave an impromptu speech at a lunch with a star-studded guest list that included music stars Bono and Will.i.am Salesforce CEO Marc Benioff, former Goldman Sachs President Gary Cohn, and an array of bankers and investors. She roasted them.
"Some people say that the climate crisis is something that we will have created, but that is not true, because if everyone is guilty then no one is to blame. And someone is to blame," Greta was quoted as saying by the American news channel. "Some people, some companies, some decision-makers in particular, have known exactly what priceless values they have been sacrificing to continue making unimaginable amounts of money. And I think many of you here today belong to that group of people."
Greta grabbed headlines last year:
The teen gained attention last year when she participated in her weekly "school strikes for the climate" in front of the Swedish parliament.
Image: Greta Thunberg Twitter page