Economy
World / Countries / MNCs
Myanmar courts Russia, but raises tensions with Bangladesh
Just Earth News | @justearthnews | 03 Oct 2022, 12:59 pm Print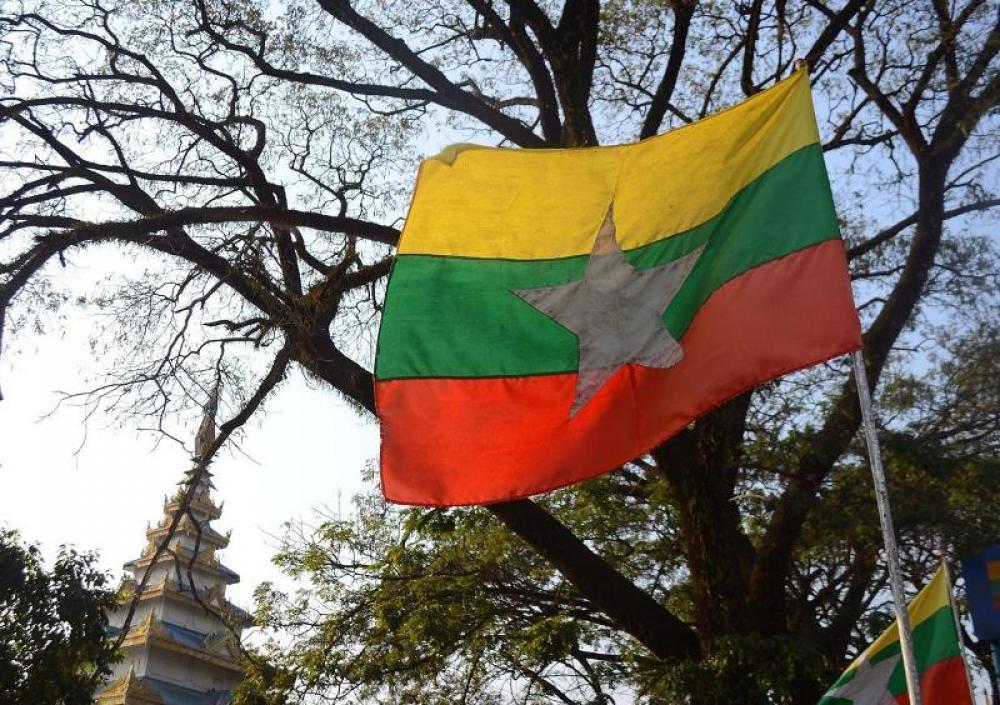 Myanmar-Russia
Representational image from Wallpaper Cave
Naypyidaw: Myanmar may be another nation wanting to de-dollarise its economy.
Indications of this were apparent when Senior General Min Aung Hlaing, head of the military government made this suggestion to Russian President Vladimir Putin during their meeting in Moscow.
The South China Morning Post reports (21 September 2022) that a spokesperson for the State Administration Council said some countries were using the dollar "to bully smaller nations".
General Min Aung Hlaing, discussed "replacing the use of dollar with other currencies such as yuan, rupee, and rouble as well as the barter system" in a meeting with Russian President Vladimir Putin earlier this month.
While Myanmar is busy building fences with Russia, the same cannot be said for its ties with Bangladesh, with whom it recently had a series of border clashes leading to a rise in tensions between the two countries.
The senior general had travelled to Moscow in March 2022, but he was unable to meet President Putin then.
This was possible only in September 2022 on the sidelines of the Moscow-organised Eastern Economic Forum (EEF), which is taking place in Vladivostok.
"Our relations are developing positively," the RIA news agency, quoted Putin as saying during the talks.
Putin is only the second foreign leader to meet Min Aung Hlaing since the military's power grab.
Major General Zaw Min Tun, lead spokesman for the State Administration Council (SAC) has said that both countries had reached an agreement to use the barter system for Myanmar's fertilizer imports from Russia, while its fuel oil purchases from Moscow would be paid in Rouble.
Myanmar expects the oil from Russia to arrive shortly.
He added that the central banks of Myanmar and Russia are in discussions about direct payments in Rouble and Kyat.
There is more to come in terms of financial transactions, as Myanmar intends to soon allow the use of Mir cards, a Russian card payment system for electronic fund transfers, and enable the Bank of Russia's messaging system to facilitate bilateral trade and investment.
Myanmar's recent warming of ties with Russia is also helping it boost key supplies amid soaring commodity prices.
The SAC is thus moving ahead with its plans to develop Myanmar with Russian help.
The Army meanwhile is busy trying to establish its control over vast parts of the country.
One consequence of this effort was recently seen in the mortar shelling across the border into Bangladesh (17 September 2022) which led to the death of one person and left 6 others injured.
Bangladesh's Foreign Ministry summoned Myanmar's Ambassador (for the 4th time in September alone) to warn that the constant firing of mortar shelling across the border was creating unwanted tensions.
Myanmar's army and rebel Arakan Army, a Buddhist Rakhine ethnic minority insurgent group, have been fighting in the hilly areas adjacent to the border with Bangladesh for over a month.
Significantly, the Chinese Ambassador Li Ji Ming avoided attending a meeting (20 September 2022) called for by the Ministry of Foreign Affairs of Bangladesh in Dhaka to brief Ambassadors and High Commissioners of non-ASEAN countries to inform them about Myanmar's military activities on the border.
Dhaka said they had taken "notice" of the matter.
The meeting was held at Rashtriya Guest House Padma in Dhaka.
In addition to the European Union member countries, representatives of almost all countries including the United States, Russia, India, the United Kingdom, Egypt, South Korea, Turkey, Brazil, Saudi Arabia, and Japan participated in the meeting.
Only China was absent. Experts see China's absence as a breach of diplomatic etiquette and showing support for Myanmar.
A Ministry of Foreign Affairs official told NewsBangla, "Although the heads of missions of almost all countries were called at a very short notice, they or their representatives came."
"We did not find any representative of China. The Ambassador might be busy with important work, but he could send a representative if he wanted. We are a little surprised that it was not sent," he added.
China played a deft diplomatic game, meeting the acting Foreign Secretary separately to discuss the issue.
The Chinese Ambassador to Bangladesh Li Jiming subsequently termed the Myanmar armed forces' recent shelling, shooting, and military flights across the Bangladesh border (16 September 2022), resulting in the killing of a Rohingya person, as "a very unfortunate incident," while speaking to reporters at the Bangladesh Foreign Affairs Ministry, when asked about his meeting (26 September 2022) with Bangladesh's acting foreign secretary.
Jiming said they also discussed such issues as Rohingya repatriation and international cooperation.
The Samakal reported that during the meeting with Bangladeshi diplomats in Dhaka, Li referred to earlier incidents in which Myanmar military personnel fired across their country's border with the southwestern Chinese province of Yunnan.
He argued that those incidents were "unintended" and occurred during anti-insurgent operations.
The report added that the Bangladesh diplomat then asked the Ambassador whether he also considered Myanmar's recent actions as being "unintended". But the Chinese Ambassador kept mum.
The acting Foreign Secretary Md. Khurshed Alam told reporters that China, as a friend of Bangladesh, would convey Dhaka's message to Myanmar.
Md. Alam said they also discussed ways to repatriate Rohingya refugees to Myanmar's Rakhine State from Bangladesh without further delay as per the tripartite commitment agreed by Bangladesh, Myanmar, and China.
Myanmar is thus on a sticky wicket with Bangladesh, even as it tries to cosy up to Russia, mostly for the supply of weapons.
However, with Russia preparing to supply oil and gas to Myanmar, China will have to watch its game closely.
While it wants to support the military government it realises that developments in Bangladesh are of equal importance.
Therefore, it has been trying to balance its act in the light of recent mortar shelling by Myanmar.
The entire situation is one of difficulty for Myanmar, with the West shunning the military administration, while South East Asia takes a more balanced approach.
China needs to do some deft diplomacy to keep the military administration happy in the days to come.