Geopolitics
Governance/Geopolitics
Prepartion for Afghan polls creating positive environment: UN
07 May 2023, 12:59 am Print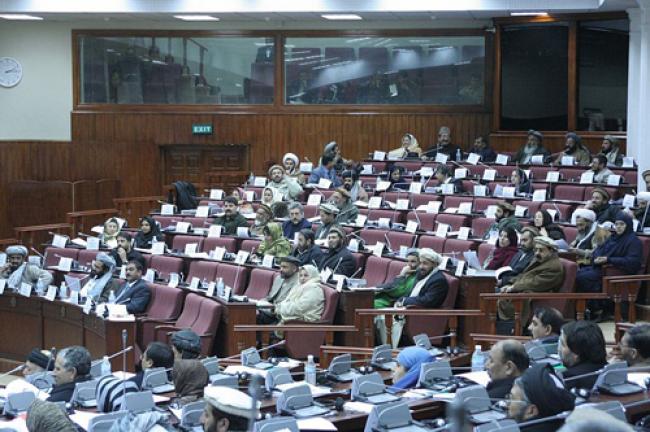 New York, Oct 4 (JEN) The most senior United Nations official in Afghanistan said on Thursday the quality of preparations for next year's elections is leading to a more positive environment about the country's prospects after the 2014 transition.
Speaking to journalists for the first time in Kabul since briefing the Security Council in New York last month, the Secretary-General's
Special Representative, Ján Kubiš, said, "The quality of the preparations, conduct and the acceptance of the results of the elections is … already creating a more positive environment for Afghanistan and is adding arguments for those that are committed to providing long-term support to Afghanistan after 2014."

The UN Assistance Mission in Afghanistan (UNAMA), which Kubiš heads, is charged with providing support for presidential and provincial
council elections, slated for 5 April 2014.

The presidential election will mark a transfer of power from one elected Government to another for the first time in Afghanistan's history. Current President Hamid Karzai will not be seeking re-election due to term limits.

"It is so important to make sure that the elections will be inclusive, with good participation throughout the country and that people will have choices," Kubiš said, adding that registration for the election runs through Sunday.

"Then, it will be the start of real thinking here in Afghanistan," he added.

Turning to the wider topic of elections, Kubiš urged candidates to present themselves not just as individuals, but to try to "win the
confidence and support of voters through their programmes and through their clear commitments and pledges" in regard to economic and social development, justice, the fight against corruption, the promotion of human rights and women's rights.

"I hope to see discussions more around substantive issues determining the future of the country rather than just individuals," the UN
official added.

UNAMA, at the request of the Afghan authorities, is mandated to support the organization of the elections, as well as to strengthen, in support of the Government's own efforts, the sustainability, integrity and inclusiveness of the electoral process and provide capacity building and technical assistance to the Afghan institutions involved in this process.

In addition, the UN Development Programme (UNDP) has been providing long-term assistance to the Independent Election Commission in
Afghanistan, and serves as the conduit for the international community through its so-called UNDP ELECT II [Enhancing Legal and Electoral Capacity for On Friday II] project.