Geopolitics
Governance/Geopolitics
China sends message to Taiwan by reshuffling top military in Eastern Theatre Command
Just Earth News | @justearthnews | 01 Nov 2022, 12:17 pm Print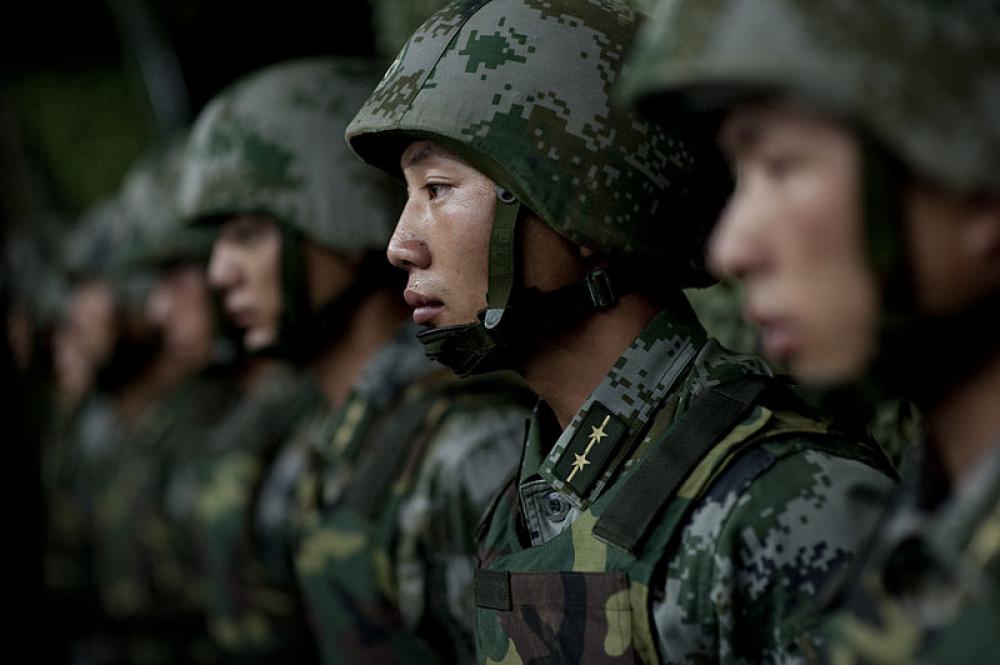 Chinese Army
Representational image US Dept of Defence on Flickr via Wikimedia Commons
Beijing: Chinese President Xi Jinping has sent a direct message to Taiwan about the renewed focus of the People's Liberation Army (PLA) on the island nation for the coming five years as he changed the top military guard of the Eastern Theatre, media reports said.
The new military leadership has a clear Taiwan focus.
General He Weidong, a former head of the Eastern Theatre Command, is the new second-ranked vice-chairman of the Chinese Military Commission.
Another aging general and military strategist, General Zhang Youxia returns as the first-ranked vice-chairman of the commission. Both have a "wealth of command experience in China's eastern military districts", media analysts told The HK Post.
General He Weidong spent his formative years in the 31st Group Army based in Fujian before shifting to Jiangsu province as its military commander. It is part of the Nanjing military region that oversees the country's eastern theatre.
He was made a lieutenant general in 2017 and promoted to full general two years later and made commander of the Eastern Theatre Command.
The command "has an area of responsibility that covers Taiwan and the East China Sea". Before becoming the CMC's vice-chairman, he had joined the CMC's Joint Command Centre – the top command and control organ of the Chinese armed forces.
Explaining how the general came to Xi's attention, the Post says: "He had reportedly planned the military exercises Beijing staged around Taiwan in response to the visit to the island in August by Nancy Pelosi, speaker of the US House of Representatives. Song Zhongping, a military commentator based in Hong Kong, said the promotion of He, with his strong background in Fujian, showed the PLA was 'strengthening combat preparations for military struggles against Taiwan."
General Zhang Youxia's promotion came as a surprise as it "against unwritten party norms that previously required Central Committee members to retire before they turned 68".