Geopolitics
Governance/Geopolitics
Ukraine enroute to EU candidacy status, lengthy process before complete integration
JEN | @justearthnews | 23 Jun 2022, 04:17 am Print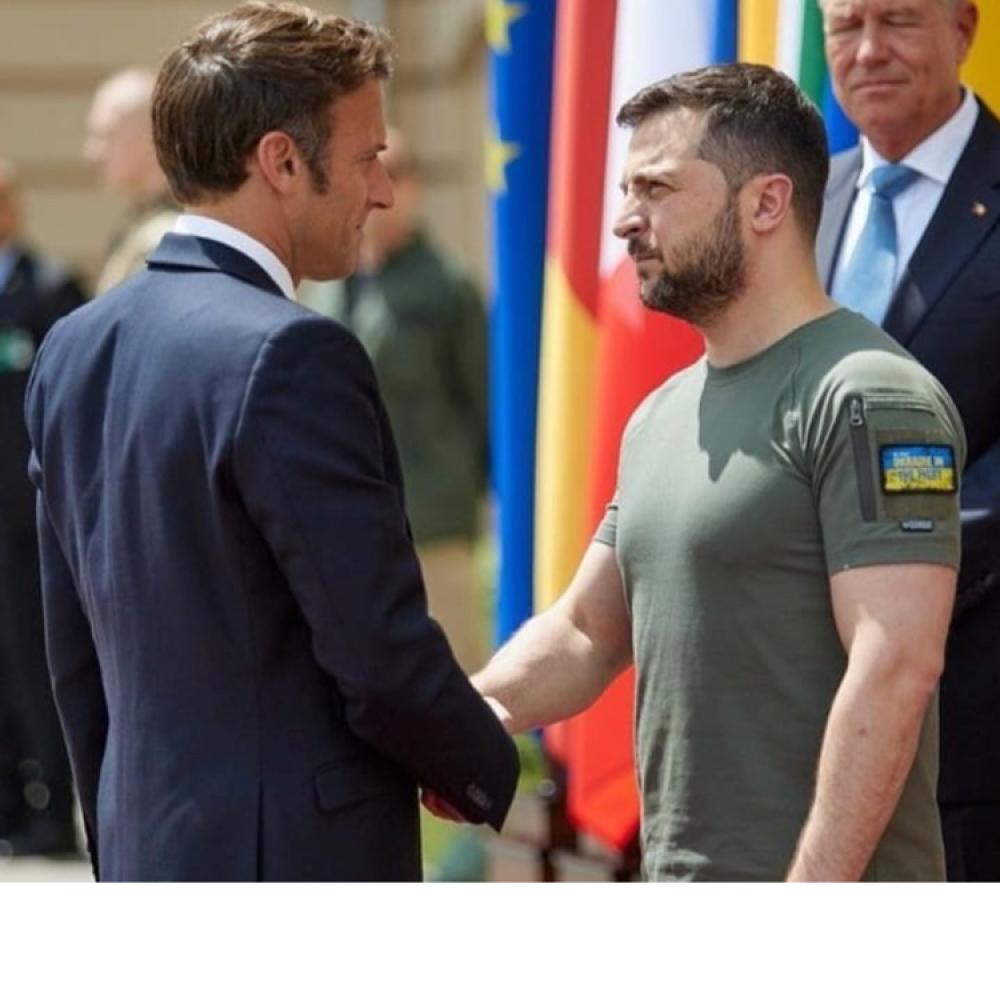 Ukraine I EU
Image Cr: francediplo/Instagram grab
Kyiv/JEN: Ukraine is ready to be approved as a European Union (EU) candidate at the two-day long summit being held in Brussels on June 23-June 24, after it obtained an assent from the European Commission.
Ukraine applied to be a part of the EU post the Russian invasion in February.
Ukraine's ambassador to the EU Vsevolod Chentsov told the BBC it would be a psychological boost for Ukrainians.
Speaking on the candidate status approval for Ukraine, an EU official on Wednesday told journalists, "I have not seen a problem granting candidate status to Ukraine," and lauded the work of European Council President Charles Michel.
"I would like to tell you that 'it's a done deal' and 'it's easy,' but after years of working inside the EU, institutions didn't want to be drawn on a definitive answer," the senior official added.
"So I'm confident, but I'm cautious too," the official said.
The EU candidate status is the first of many official steps for Ukraine towards being declared an EU member.
France said this week there was "total consensus" on Ukraine, yet the entire procedure to become an EU member takes multiple years, BBC reported.
The Western Balkan nations of North Macedonia, Montenegro, Albania, and Serbia have been candidate countries for years and in some instances it's been over a decade.
Bosnia and Herzegovina applied for candidacy in 2016 but has still not succeeded, as per media reports.
Separately, a senior diplomat from an EU country said "Ukraine and the Commission have done a great job" in preparing for Ukraine's bid to start the long process of joining the EU, and the diplomat's country was "happy with the report on the table", according to media reports.
The diplomat reduced expectations, saying that Ukraine's EU candidate status would not mean that the procedure will move ahead by "side-tracking everything which is normally on the table," CNN reported.
"That is not the case, and I think is not fair," reported CNN.
Answering to a query regarding the timetable for Ukraine to become a full EU member state, he said: "I think the only one who can set a timetable is Ukraine, because Ukraine has to adapt, to transform, reform, and under the present circumstances, we understand that priorities lie elsewhere," as per media reports.